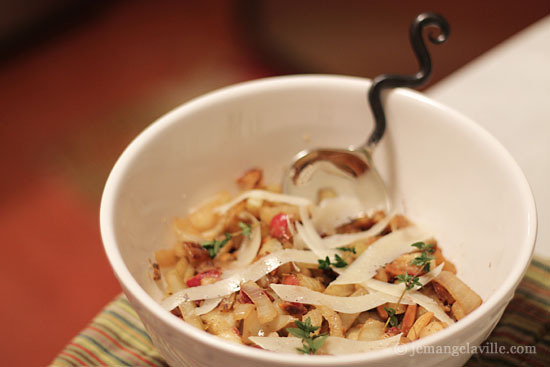 If there's one thing I really enjoy about fall & winter it's…well, it's sweaters, actually. But, besides the sweaters, it's pears. I like them even more than apples. Because of this, I substitute pears for apples in a lot of recipes — pear pies, pear sauce, pear wedges with brie, pears with caramel dipping sauce. In fact, I just made some Parsnip & Pear Pancakes that were completely delicious.
Recently, USA Pears offered to send me a whole box of pears to create a recipe for National Pear Month in December. I was so excited I actually came up with two recipes and this one is my favorite: Caramelized Fennel with Pear, Almonds and Parmesan. The fruit really brings out the sweetness of the mellow, caramelized fennel and the almonds and Parmesan cheese just make it more awesome. It's great as a side dish with chicken or turkey or even just on its own.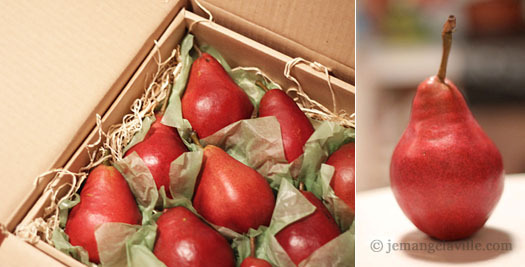 Adding to the excitement, I am also giving away a box of pears from USA Pears! Hooray! All you need to do to enter is . . . → Read More: December is Pear Month: Caramelized Fennel with Pear, Almonds and Parmesan plus a Giveaway!