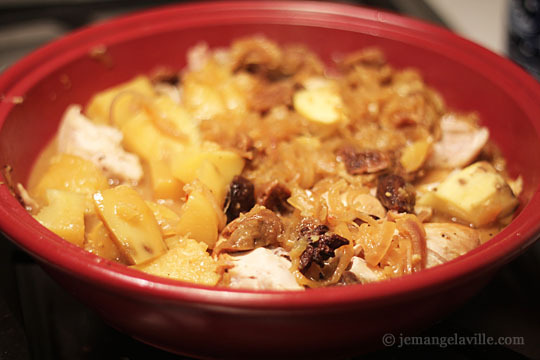 French Fridays this week features a tagine, which is a dish that I love. This one has chicken and sweet potatoes, along with prunes or…hmmm, let's maybe just say figs. That's what I had already, so that's what I used for the dish (and these Around my French Table recipes do seem to be fairly forgiving ingredient substitution).
I do look forward to making tagines on account of my super-awesome Emile Henry tagine (the result of a gift card to Sur la Table), so this FFwD was an extra special treat for me.
Notes:
1. I replaced the 1/2 cup water with wine because, why not?
2. I deglazed the pan that I browned the chicken in with the stock and then added the saffron to that, before adding it to the tagine (for some reason, I think I've heard to add saffron to liquids first). Plus, I really didn't want to waste any flavor from the chicken-browning pan.
3. There was garlic added (duh).
4. We had this with whole wheat couscous.
5. I liked the flavor a lot, but I've come to the conclusion that the French are just not all that into spicy food.
And now a link to everyone's posts and my photos below.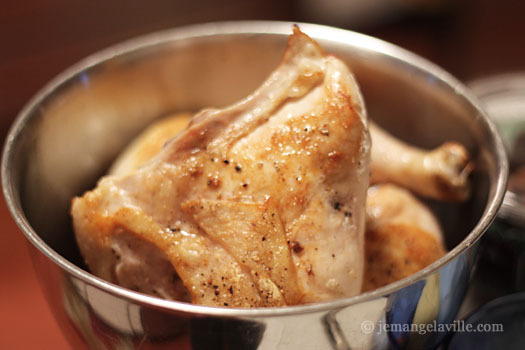 Browned chicken, set aside and waiting for the onions to finish cooking.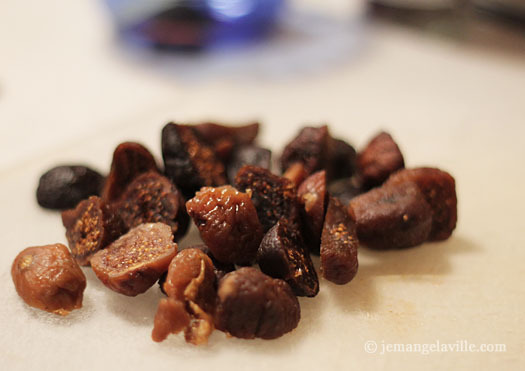 Dried figs (in place of the prunes), halved.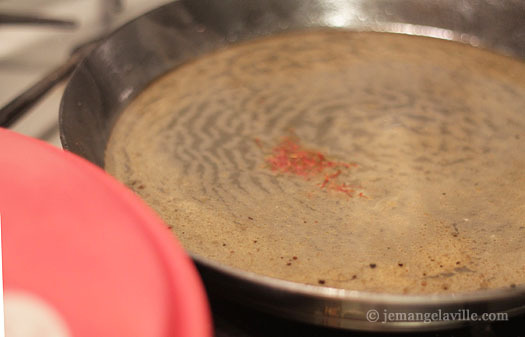 Skillet deglazed with stock, safron added.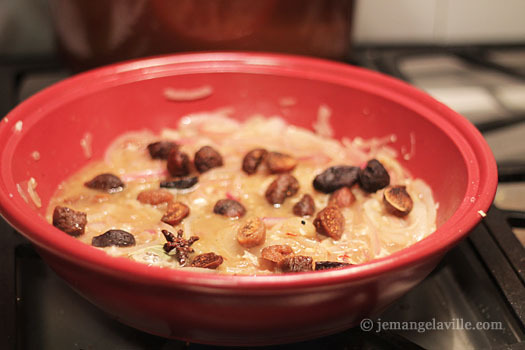 Star anise, bay leaf, cinnamon and cayenne co-mingling with the onions and broth.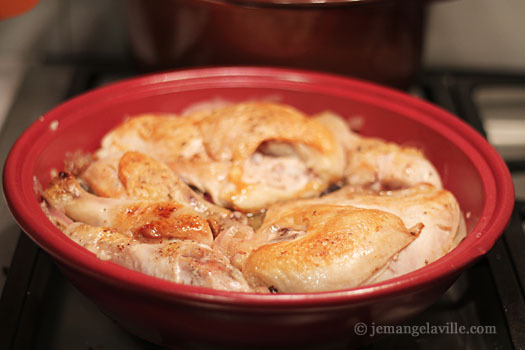 The chicken nestled down in there, about to be joined by the sweet potatoes.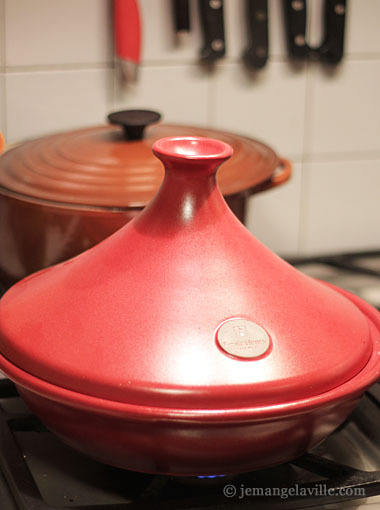 Simmering gently for 45 minutes in my previously mentioned, super-awesome tagine!