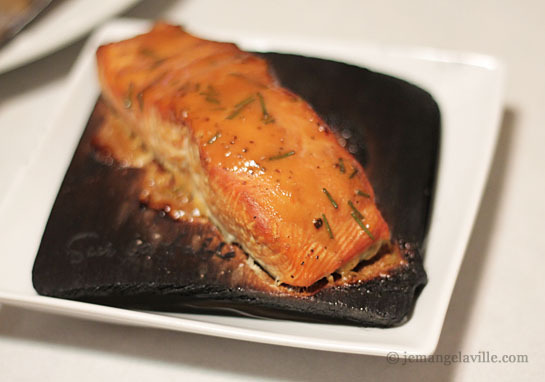 This recipe is really delicious and unique (is cedar planked salmon still unique? Let's go with a yes). It was a bit of an experiment with the last, small piece of my awesome Copper River Coho Salmon. We were actually grilling a whole different meal (Pork Chops) and decided at the last minute* to throw a small piece of the salmon on the grill while the chops were resting. I just happened to have cedar planks and everything else so it worked out perfect.
I've used my cedar planks in the oven before, but this was the first time on a grill — wow, what a difference actual fire makes! Very cedar-y and aromatic.
And since this is my last Copper River salmon post, I wanted to mention how wonderful it's been to blog about salmon over the Spring, Summer and now Fall. I've really enjoyed being a member of the Fresh Catch crew and I'm definitely a new fan of this salmon!
Note: This recipe is pretty easy to double or quadruple; just make sure your plank is big enough to fit the salmon and you should be fine.
Cedar Plank Coho Salmon
From from Gourmet magazine
1 tbsp grainy mustard
1 tbsp mild honey or pure maple syrup
1/2 tsp minced rosemary
1 tsp grated lemon zest
1 (1-pound) salmon fillet with skin
Equipment: a cedar grilling plank that the salmon will fit on
Soak cedar grilling plank in water to cover 2 hours, keeping it immersed. Then, prepare grill for direct-heat cooking over medium-hot charcoal (medium-high heat for gas).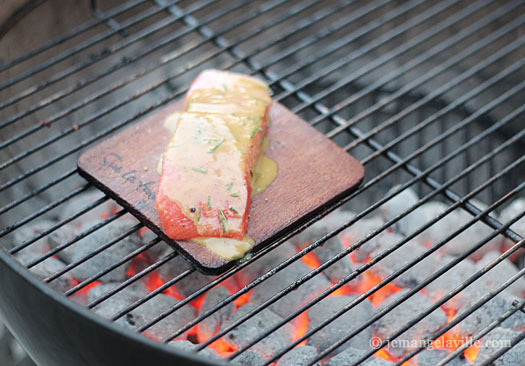 Stir together mustard, honey, rosemary, zest, and 1/4 teaspoon each of salt and pepper. Spread mixture on flesh side of salmon and let stand at room temperature 15 minutes.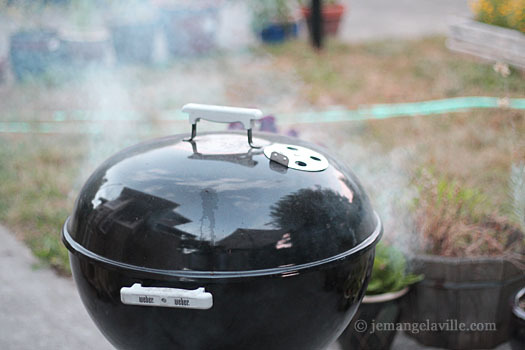 Put salmon on plank, skin side down (if salmon is too wide for plank, fold in thinner side to fit). Grill, covered with lid, until salmon is just cooked through and edges are browned, 8-12 minutes.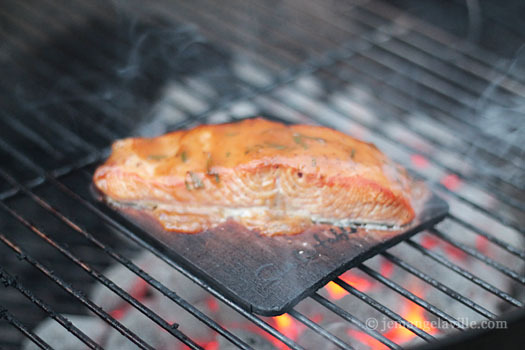 Let salmon stand on plank 5 minutes before serving.
* Okay, the last minute plus 2 hours for plank-soaking.
Check out the rest of the Fresh Catch Crew for more Copper River Salmon recipes:
Plate Fodder | lisa is cooking | Rooftop Gourmet | What's Cooking, Chicago | Heather's Dish | The Salted Spoon | a nutritionist eats | Cookin and Kickin | Justin Davis | Fritos and Foie Gras | Girl Meets Fork | Cafe Johnsonia | Spices and Aroma | Country Cleaver | The Hungry Muse