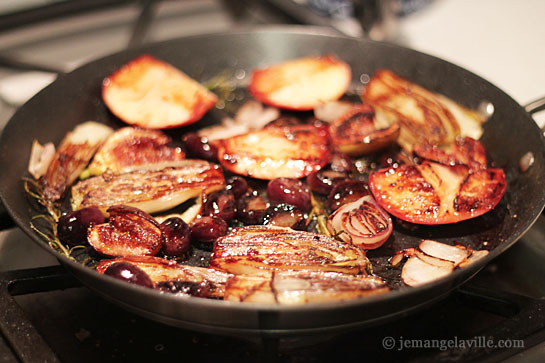 This was a great French Fridays with Dorie recipe. The only thing that could have made it better is if it were about 10 degrees cooler out today (80 degrees? Really, Portland?) Anyway, this dish is very Fall-ish and delicious, even if the weather wasn't exactly cooperating.
You basically take a non-stick pan, melt some salted butter and caramelize a bunch of Autumn stuff with endive leaves — apples, grapes, rosemary. Easy, if a little time consuming, but totally worth it.
Notes:
1. I added two shallots, sliced in half. I wish I had added more.
2. I also added two halved figs.
3. Topped with a little goat cheese while eating. That was really good.
4. Also, the recipe is posted here, so you really should go make this even if you don't have the cookbook.
5. I think this would be awesome with some roasted chicken or pork. As it was, it made a great Thursday night dinner.
Here's a link to everyone's posts this week and my photos below.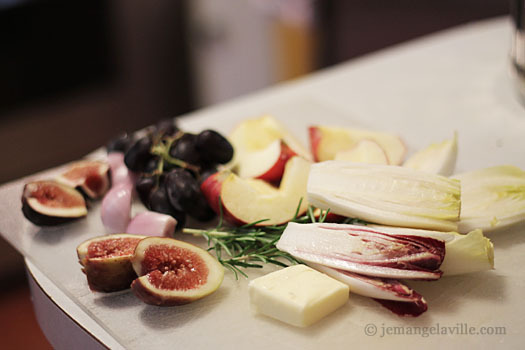 All of the raw materials, about to become even more delicious.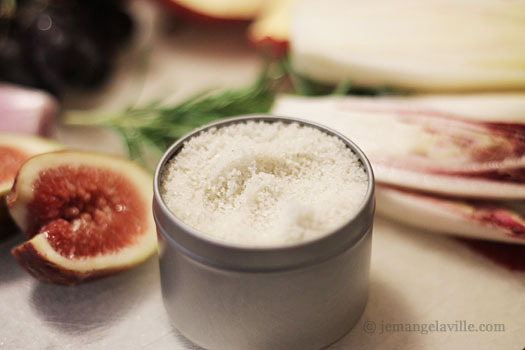 I had unsalted butter so I used a little sel gris while melting the butter.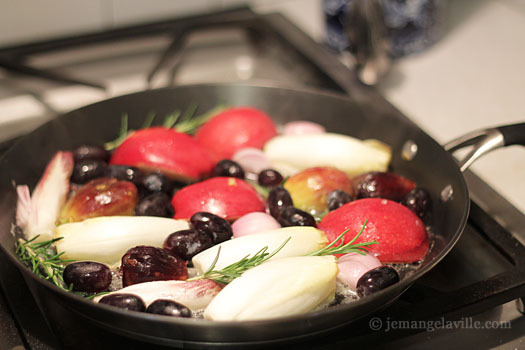 The first twenty minutes in the pan.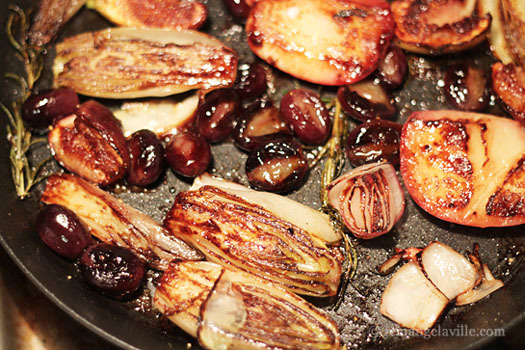 Caramelizing the second side…twenty more minutes.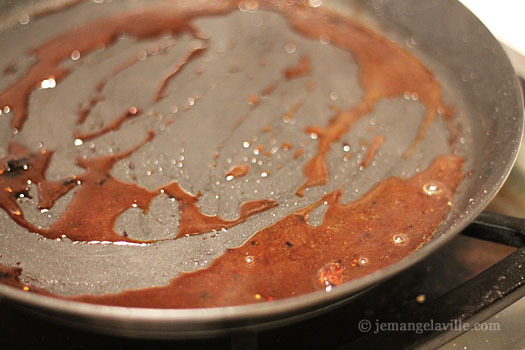 Sugar loosened from the bottom of the pan. Why use water when you can use a splash of Riesling?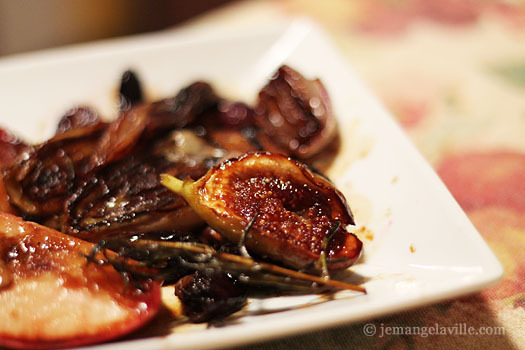 Delicious. Fall on a plate.