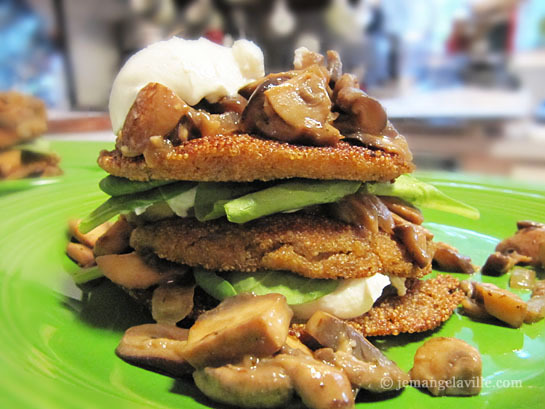 If there is one thing that I enjoy (besides eating cheese), it's experimenting with new grains. Amaranth is a relatively new-to-me grain, although the Aztecs ate a lot of it way back in the pre-Columbian days. It's a small, round grain that is very "earthy" (ie: has a dirt-taste, much like beets, imho). Now, if you like that sort of thing, that's awesome, but even if you don't you can still enjoy amaranth — cooked into these tasty cakes, for instance.
The creamy goat cheese and mushroom sauce go well with the earthy taste of the amaranth and the spinach gives it a fresh appeal.
I came across the recipe back in May and fiddled with it a bit (adding more garlic, adding thyme, spinach and goat cheese) and I think it came out quite well. It's from a meal we had way back in June but I actually think the recipe works better in the fall. In fact, I'm going to make another batch very soon. I may even try adding a little pureed pumpkin into the amaranth cakes. Just because…Fall. Yay!
Amaranth Cakes with Mushrooms, Spinach & Creamy Goat Cheese
Adapted from a recipe in Vegetarian Times Magazine, serves 4 with 3 cakes each
For the Cakes
1/4 oz dried porcini mushrooms
1 cup amaranth grain
1 medium shallot, diced finely
1/2 tsp salt
1 large egg
2 Tbsp AP Flour
1/2 tsp dried thyme
Extra virgin olive oil, as needed
For the Mushrooms, etc
2 tbsp extra virgin olive oil
1 lb wild (or non-wild) mushrooms such as shiitakes, button, baby bellas, chanterelles or morels, etc, cleaned and cut into bite-sized pieces
Salt and freshly ground black pepper to taste
1 medium shallot, diced
2 cloves garlic, minced
½ cup dry white wine
2 tbsp unsalted butter
1/2 tsp dried thyme
4 oz goat cheese
About 16 baby spinach leaves
To make batter for Cakes: Pour 2 cups boiling water over dried porcini, and let soak for 15 minutes. Using slotted spoon, lift mushrooms from water. Carefully pour mushroom water through fine sieve into another container, discarding any sediment. Rinse mushrooms again, and chop very fine. Set aside.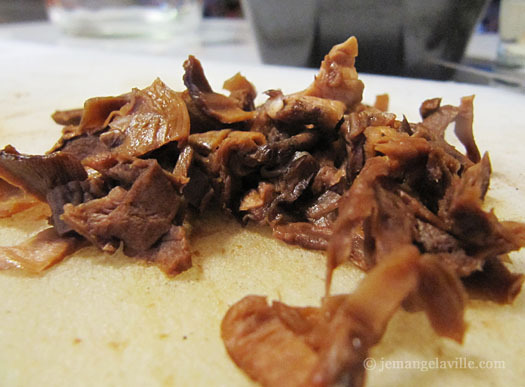 Place amaranth, shallots, salt, thyme, chopped mushrooms and 1-1/2 cups mushroom liquid in medium-sized saucepan.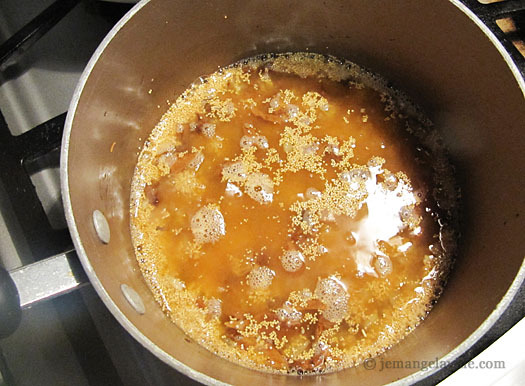 Bring to a simmer, cover and reduce heat to very low. Cook for 25 minutes or until grain absorbs all liquid. Transfer to mixing bowl, and cool. Stir in egg and flour.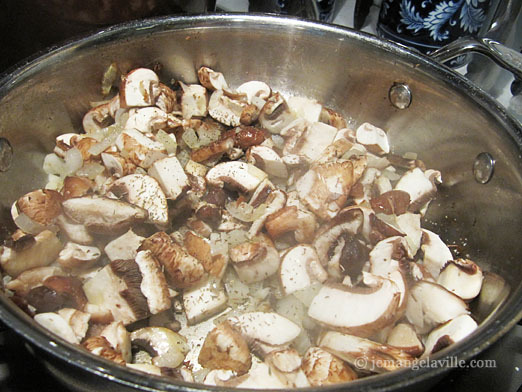 To make Mushroom Mixture: Heat olive oil in large skillet over medium-high heat. Add mushrooms, season with salt and cook, tossing from time to time, until mushrooms release moisture and begin to brown. Add shallots and garlic, cook 1 minute more and add wine. Continue to cook until only a few tablespoons of liquid remain.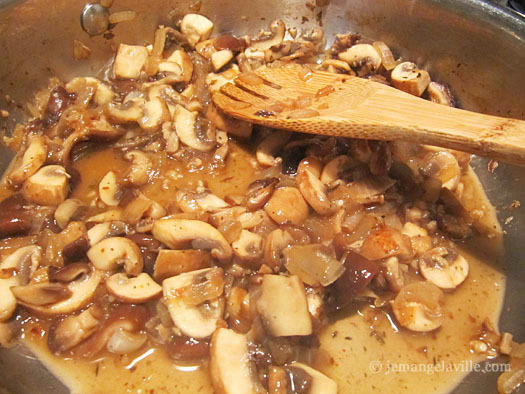 Stir in butter and thyme, and transfer to bowl or saucepan. Keep warm while making cakes.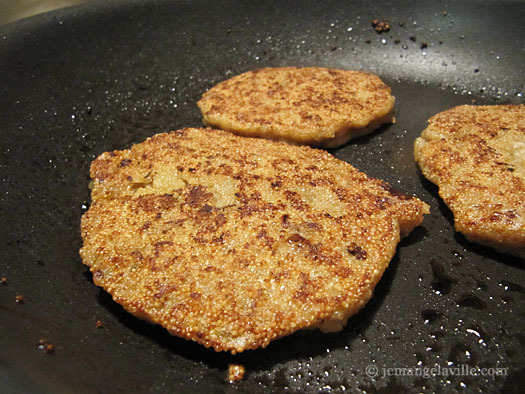 To make Cakes: Pour enough olive oil into large skillet to lightly cover the bottom, and heat over medium heat. When oil is hot, drop in 2 tablespoon-sized mounds of amaranth batter, and flatten with fork into a pancake shape. Cook until browned on bottoms, about 1 minute, flip and brown top. Repeat with remaining batter until used up (you should be able t get about 12 pancakes).
To serve, alternate layers of amaranth cakes (3 per serving), spinach leaves, mushrooms and goat cheese on individual serving plates or large platter.