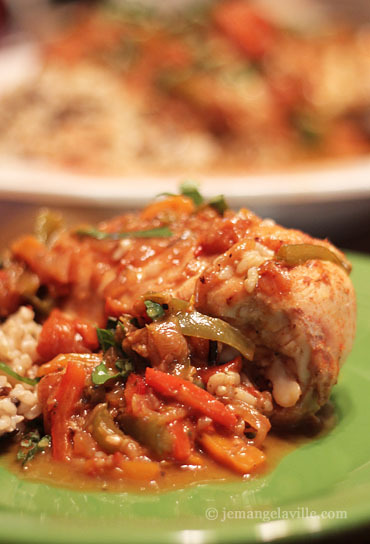 French Fridays with Dorie this week was a peppery-oniony-delightful pot of tastiness, otherwise known as Chicken Basquaise. Lots of bell peppers, onions, a few tomatoes, garlic, chicken and some crusty bread to finish it off. Oh and some red wine.
I don't have much else to say about this week's recipe other than that we both really loved it. I don't even think I changed too much — I didn't have bay leaves, so I skipped that and added rosemary. No hot pepper on hand, so I used two GIANT green bell peppers and a small red and orange one. Oh and I'm sure I doubled the garlic, just because, why not?
Okay, everyone's posts and my pictures below.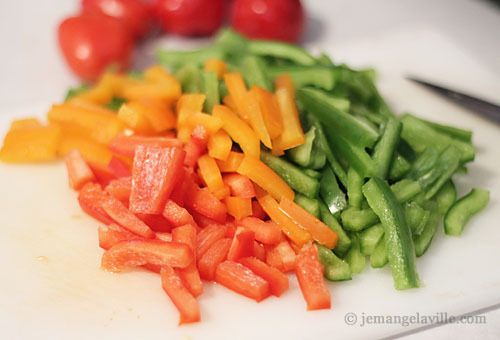 Four bell peppers and four tomatoes from the garden.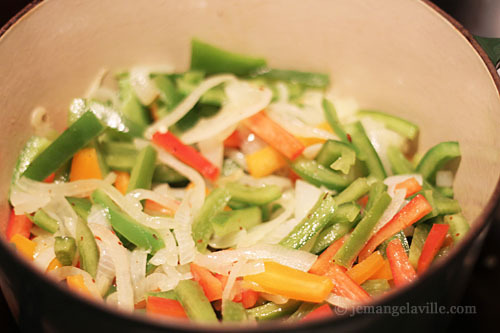 Peppers and onions the pot, cooking away.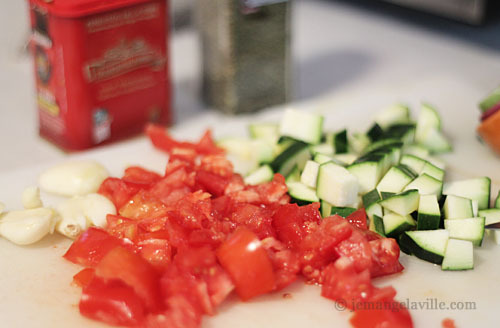 Oh yeah, I threw a zucchini in there too.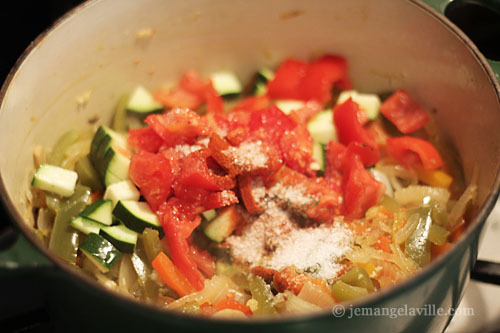 Now everything is in there.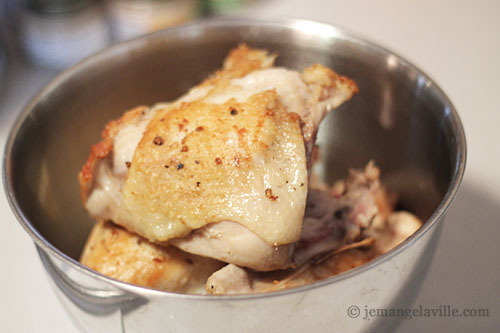 Chicken browned. Waiting…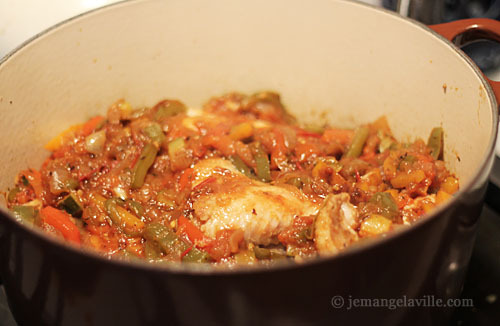 Finishing the chicken in the peppery-tomato mixture.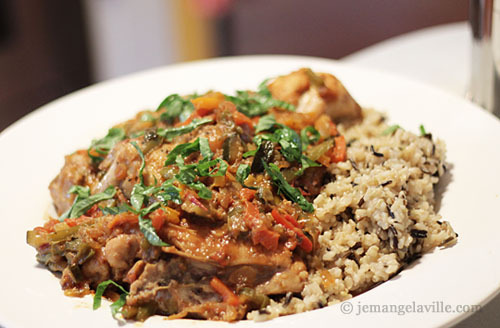 Plated with a mix of wild and brown rice and fresh basil.