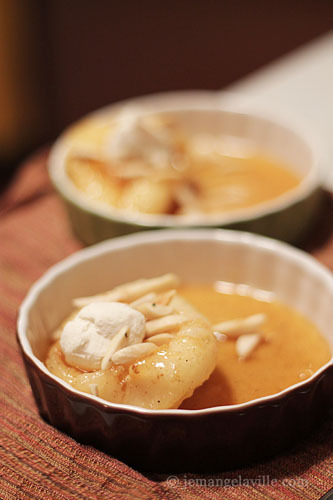 Has it been a week already? Yep, I guess so. That means it's time for another French Fridays with Dorie and this week it was Spiced-Poached Pears (or Apples). I used apples pears. Duh. Pears.
Notes:
1. I thought the syrup was really, really sweet. I added a little dry white wine to it while the pears were poaching.
2. I couldn't find a cinnamon stick, so I used about 1/4 tsp of ground cinnamon.
3. Ideally, there would have been some vanilla frozen yogurt in the freezer, but there was not. So, I put a tiny scoop of creamy goat cheese in the indentation of each poached pear half. I thought this was really good! The answer to any question? Add cheese.
4. I finished with a garnish of lightly toasted, slivered almonds.
5. Oh my, I just realized that I completely did this wrong. I didn't see in the recipe where it said to add water to the poaching liquid! I thought it was weird to just poach in the sugar, honey and orange + lemon juice, but hey, I thought, must be a French thing? So funny! Note to self: Do not attempt to make FFwD recipes late at night when you are tired.
Okay, here's a link to everyone's posts and my photos below.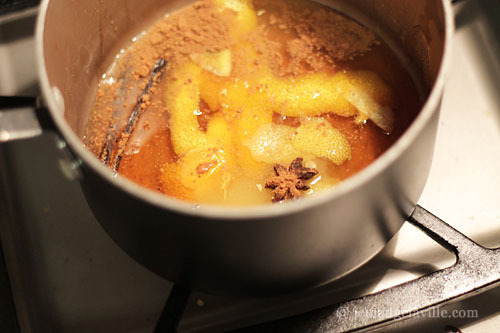 All of the syrup components together in a pot. EXCEPT THE WATER!@#!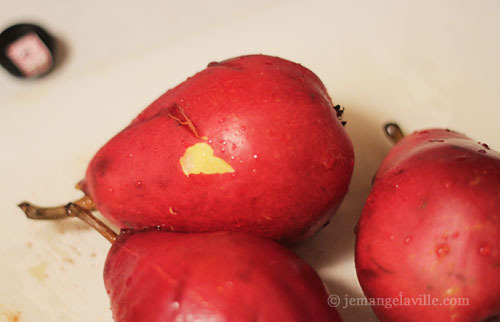 Pears! Mine were super ripe, so I cut the poaching time to about 6-7 minutes.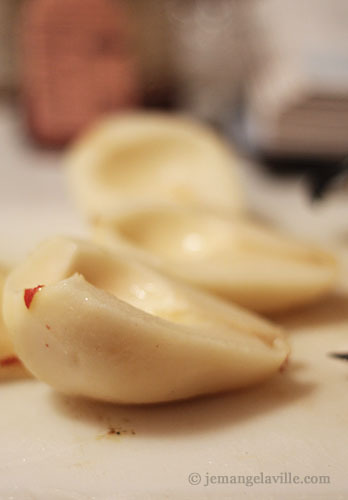 Peeled, halved and reading for poaching.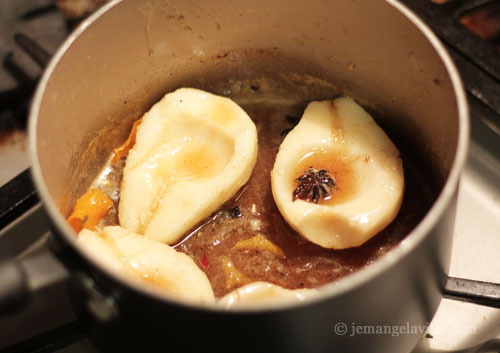 Poaching away. At the last minute, I decided to only use 2 pears due to the size of my pot.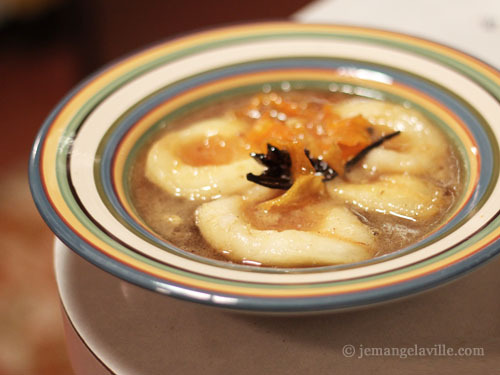 Sitting in the syrup, cooling down.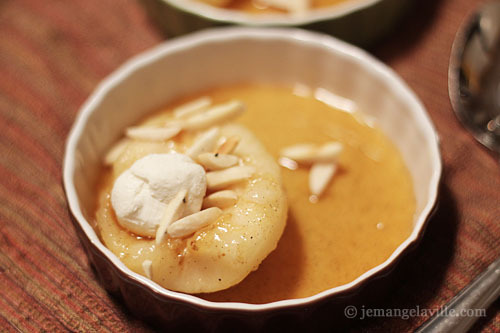 Ready to eat with goat cheese and almonds.