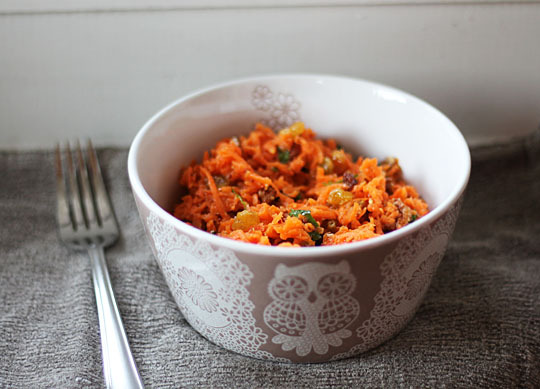 This week's French Fridays with Dorie is Cafe Style Grated Carrot Salad and it is going to be a super quick post — not because it doesn't deserve more review but because it is so amazingly hot upstairs that I don't want to be up here very long.
Notes:
1. I used golden raisins, pecans and cilantro in my salad.
2. I halved the recipe.
3. It was very good and a nice, cool dinner along with a chicken and herb sandwich.
Here's a link to everyone's posts and a couple of photos.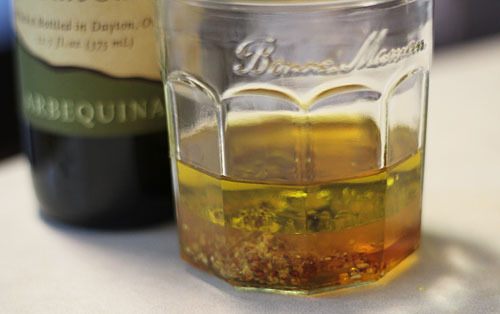 Making the dressing.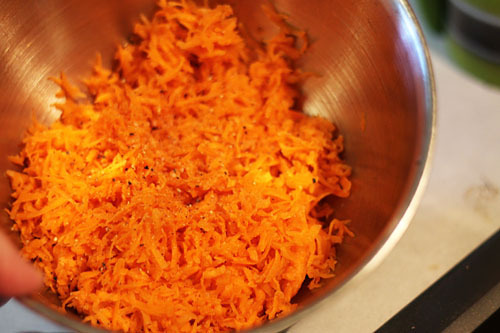 After grating the carrots…I used my food processor grating attachment for the first time and it worked very well.