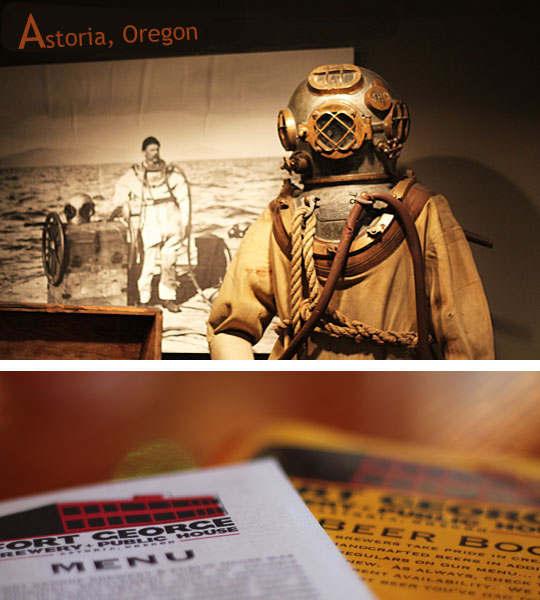 So, here's the second part of my coast photos post and most of these pictures are from Astoria. With one exception…the first one is of Sunday morning's breakfast…a cream cheese and onion bialy from Pacific Way Cafe Bakery. I liked this so much that I recreated them at home last weekend. They turned out great! (Recipe soon).
Later that day, we ended up going to Fort George Brewery in Astoria for a late lunch/early dinner on Sunday. While we were driving around Rockaway Beach, Pacific Way called me and cancelled our reservation for that night, as they weren't going to be open due to a kitchen equipment failure. That went a little like this –
me: hanging up after listening to my voicemail message, staring at phone blankly.
jwa: what?
me: Pacific Way Cafe cancelled our reservation for tonight.
jwa: What? Why?…What?
me: Yeah. something's broken in the kitchen, they're not going to be open tonight.
Silence.
me: I have no idea what to do…there is no Plan B.
jwa: Um…
me: I know! Where else is there to eat in Gearhart? This is so…unexpected.
jwa: Um…
Silence.
We seriously have never had to eat anywhere else in the immediate area. Everytime we've stayed in Gearhart for like the last 10 years, we eat there. We thought about trying to get into The Irish Table right at 5pm or even driving down to Nehalem River Inn but in the end we decided to head to Astoria and try Fort George in Astoria for a late lunch/early dinner on Sunday.
I love Astoria. It's not right on the ocean but it's nearby (5-10 minutes) and it has a lot of history. It is a quirky little town and we even got married there.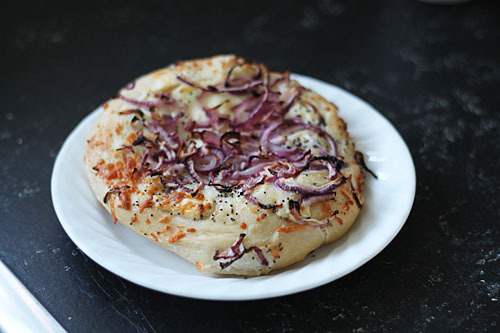 The awesomest bialy in Gearhart.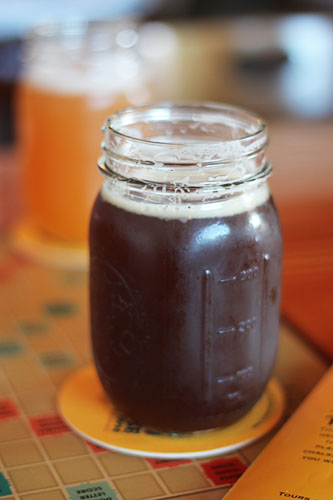 A pint of Nut Red Ale (I think that's what I got.)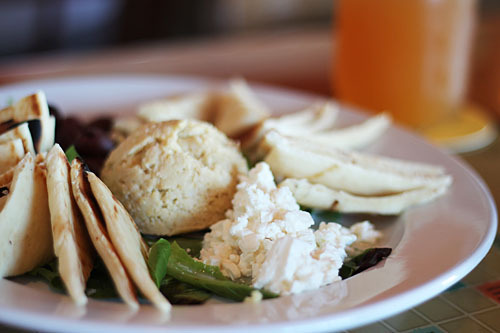 A delightful hummus plate.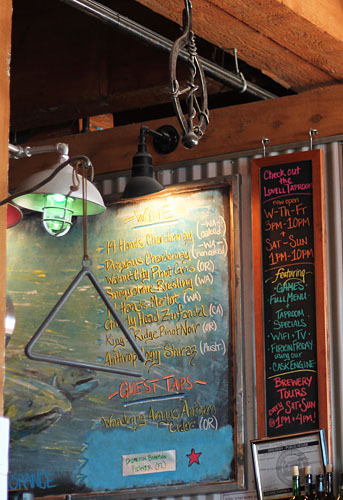 So many beers…perhaps I should have tried them all?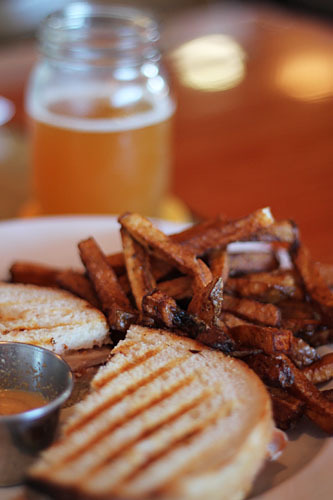 Turkey Panini and a Quick Wit.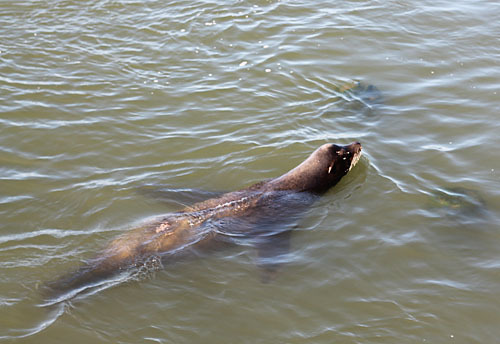 A seal swimming around out by the river walkway.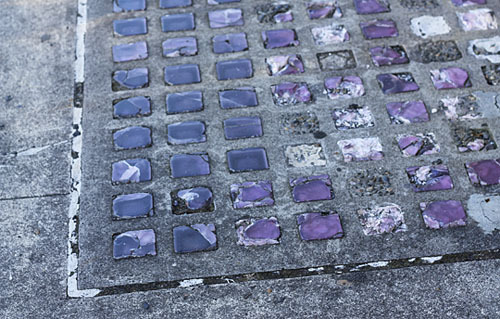 The sidewalks in Astoria have these neat purple glass inserts every so often. If you're in a building that has a basement underneath the street (like The Elliott Hotel), you can see these in the ceiling. They're neat!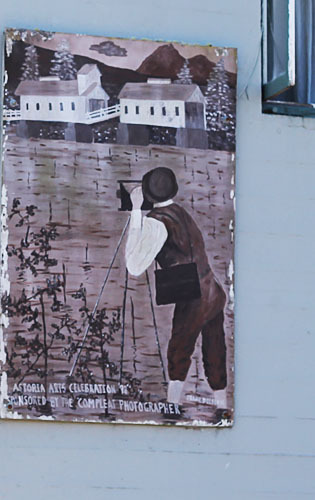 Random outside-of-a-building art.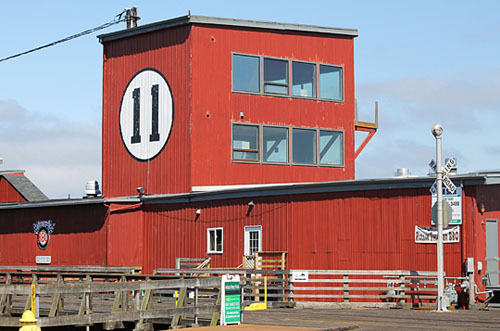 Red building along a pier.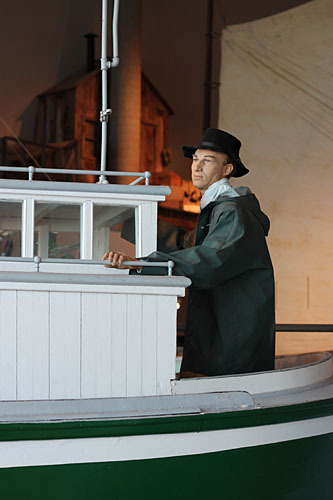 Inside the Columbia River Maritime Museum. A creative use of display mannequins abound.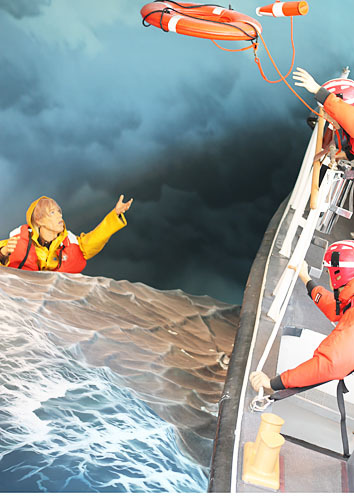 Mannequin-reenactment of a dramatic coast guard rescue.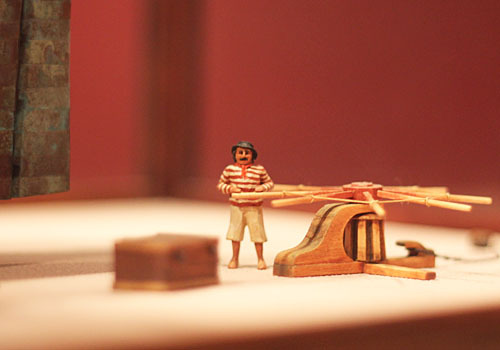 The museum also had dioramas and small ships with tiny people.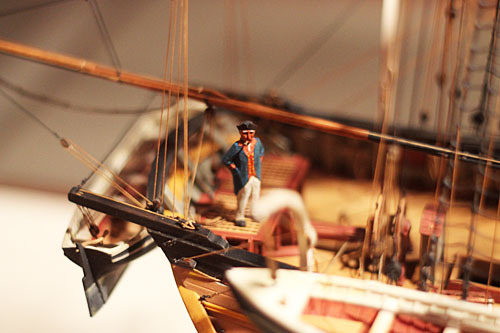 Another tiny sailor/pirate/maritime citizen.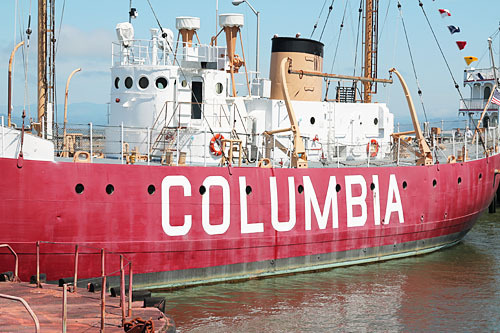 Outside the museum at the dock, the Columbia watches over us all.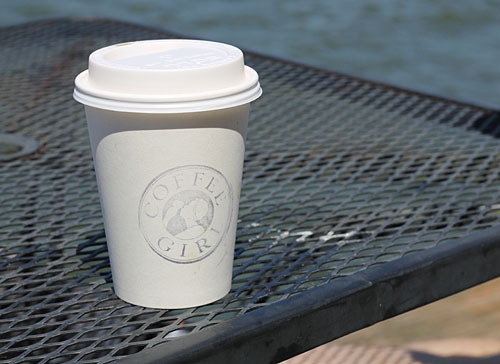 Afterwards at Coffee Girl for Salted Caramel lattes and ship-watching on the river.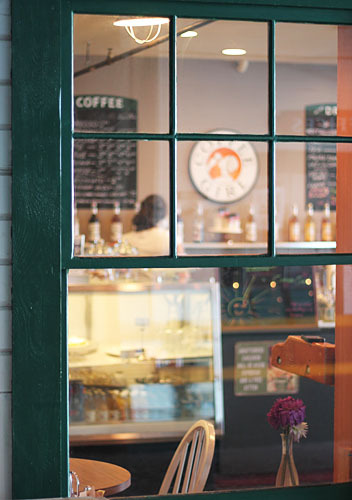 Looking in, from the strange-neat dock building where Coffee Girl is located. There's also a salmon canning museum in the building and Rogue Public House next door.