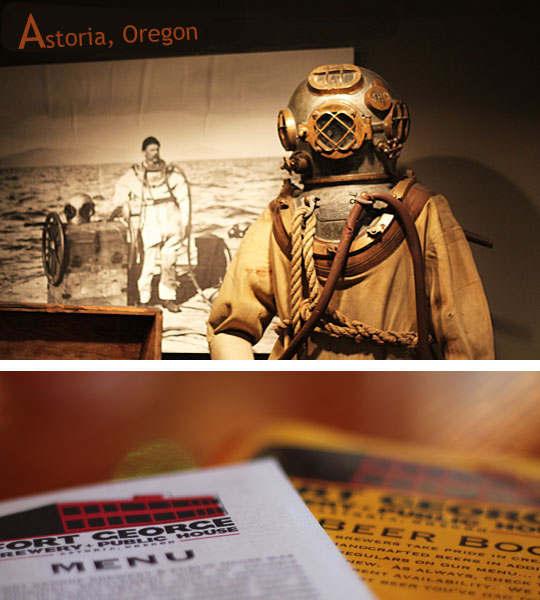 So, here's the second part of my coast photos post and most of these pictures are from Astoria. With one exception…the first one is of Sunday morning's breakfast…a cream cheese and onion bialy from Pacific Way Cafe Bakery. I liked this so much that I recreated them at home last weekend. They turned out great! (Recipe soon).
Later that day, we ended up going to Fort George Brewery in Astoria for a late lunch/early dinner on Sunday. While we were driving around Rockaway Beach, Pacific Way called me and cancelled our reservation for that night, as they weren't going to be open due to a kitchen equipment failure. That went a little like this –
me: hanging up after listening to my voicemail message, staring at phone blankly.
jwa: what?
me: Pacific Way Cafe cancelled our reservation for tonight.
jwa: What? Why?…What?
me: Yeah. something's broken in the kitchen, they're not going to be open tonight.
Silence.
me: I have no idea what to do…there is no Plan B.
jwa: Um…
me: I know! Where else is there to eat in Gearhart? This is so…unexpected.
jwa: Um…
Silence.
We seriously have never had to eat anywhere else in the immediate area. Everytime we've stayed in Gearhart for like . . . → Read More: Coast Weekend in Photos: Part II