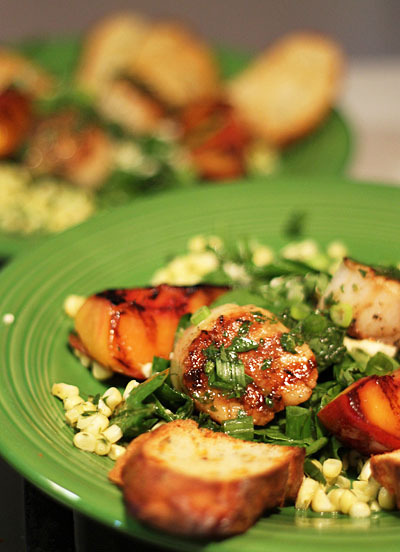 This week's French Fridays with Dorie is Warm Scallop Salad with Corn, Nectarines and Basil, which is a very summery salad and it made a wonderful meal. You grill nectarines and scallops and arrange everything on a plate with fresh corn, basil and whatnot. I added a bit more whatnot. Notes below.
Notes:
1. Tossed the dressing with a little spinach (maybe 1/2 cup per person) and added in some of the basil coulis in there, as mine did not stay bright green, because it was hot and chose not to blanch my basil.
2. I skipped the tomatoes, but I added feta and chopped green onions.
3. I did two scallops per person because they were huge scallops.
4. I added a splash of white balsamic to the dressing.
5. I served toasted bread on the side.
6. We're not supposed to list the recipe, but it's over at epicurious.com if you want to make it!
My photos are below and here's a link to everyone's posts.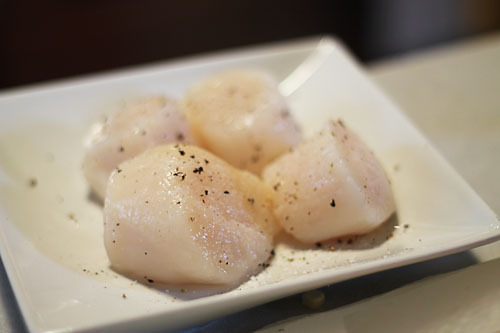 Scallops! These were big and delicious, I got them at Flying Fish.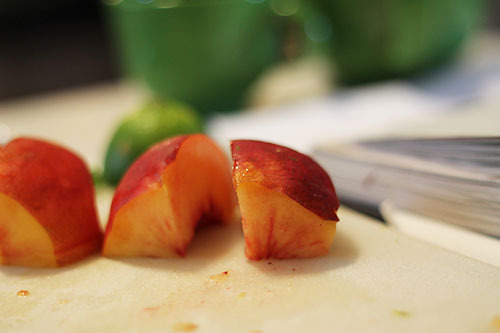 Nectarines, sliced and ready to grill-pan.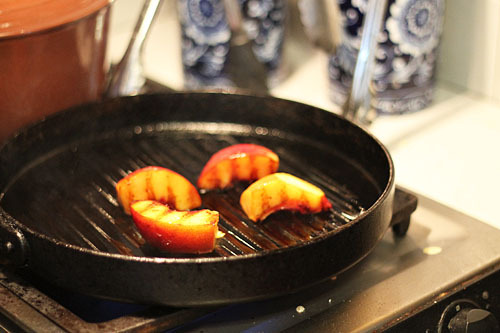 Grilling…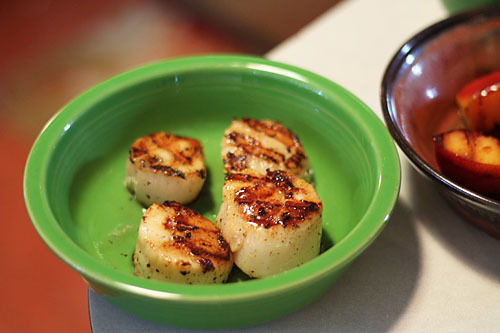 I just grill-panned the scallops too.

Fresh corn tossed with a little of the dressing and basil coulis.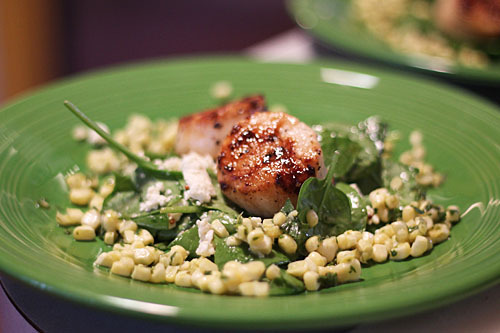 Building the salad — spinach first, then scallops and corn around the plate.

Mmmm…scallopy.