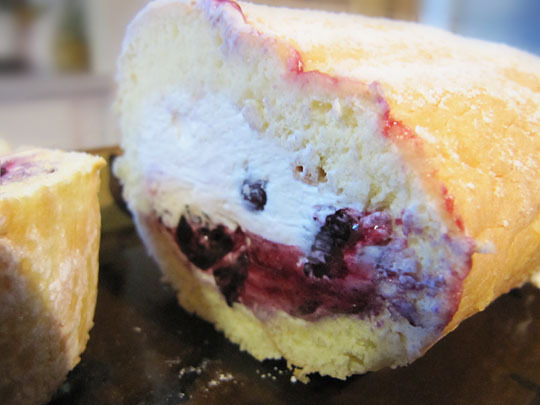 This week's French Fridays with Dorie was really fun! And even though I didn't love it quite as much as I wanted to (NEEDS MOAR BLUEBERRY@#!!), I would still make it again and maybe just up the blueberries a bit.
Like most French Friday's recipes, I chose to halve this one, although it still turned out pretty large. I think maybe I did a bad job of halving my dimensions for my cake (mine was about 8 X 11), probably should have been a bit smaller. Anyway, here are my notes:
1. The blueberries came from our garden, which is pretty awesome.
2. The cake itself was very quick to make. In fact, I came home from lunch, whipped it up, baked it and got it rolled and swaddled into it's towel and was only about 5 minutes late getting back to work!
3. I think next time, I will put a pinch of salt in the cake batter.
4. Maybe some orange zest in the filling.
5. Leftover blueberry simple syrup will definitely be used for cocktails this weekend. Oh, yes indeed.
6. Completely unrelated, I am in a lamb grilling contest! If you feel so inclined, I would love your vote here: Lamb-O-Pics. I am the 4th entry — Grilled Yogurt-Spiced Leg of Lamb & Pearl Couscous Salad.
Okay, on with the images! And here's a link to everyone's posts!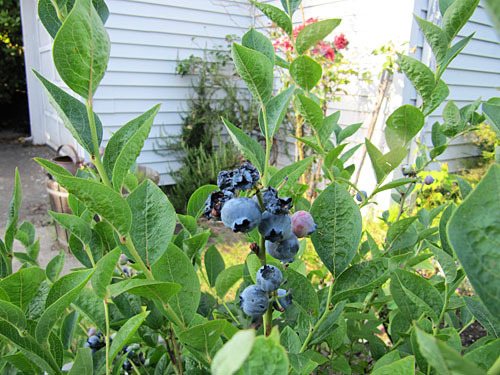 Blueberry bush out back in the garden bed.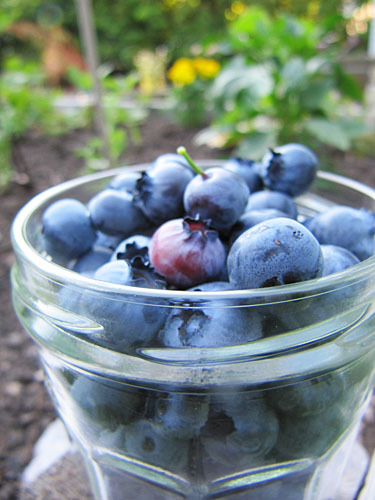 Blueberries picked for this cake and for cereal the next morning!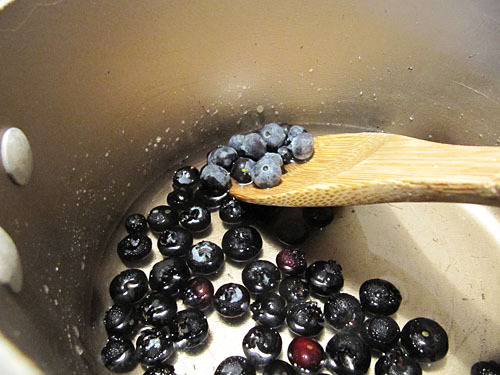 Berries in the simple syrup.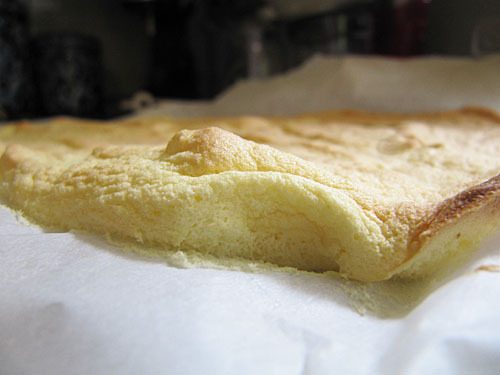 Cake out of the oven.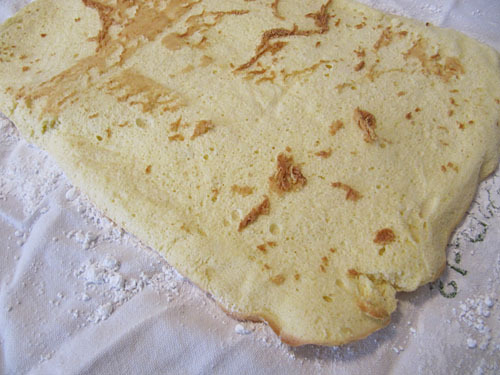 About to start rolling in the towel.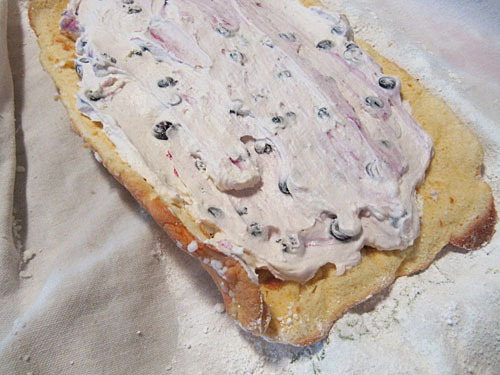 Blueberry filling spread out.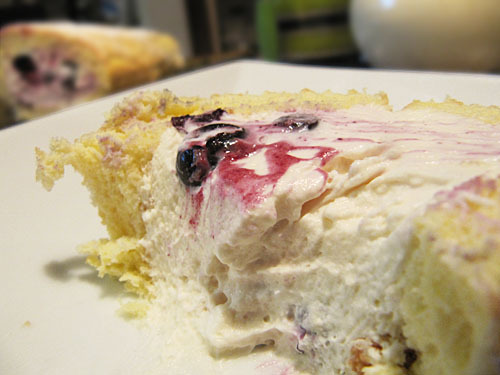 Guess what was for dessert Thursday night?