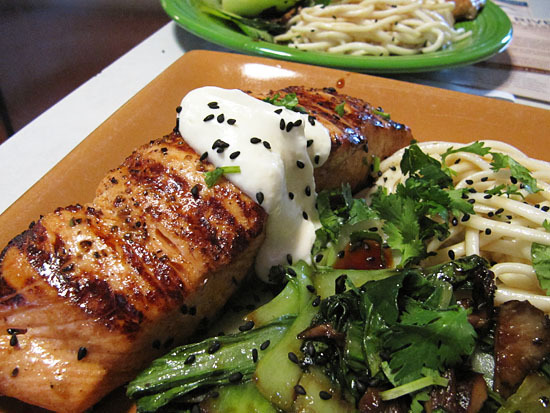 This actually happened: Well, hello there beautiful piece of Copper River King Salmon. Whatever shall I do with you? Goes off to consult cookbook. Hey! The recipe in this cookbook is even specifically for Copper River King Salmon! Looks like this is what's for dinner.
So, yeah, that's kind of how I decided on this one (besides the fact that it looked awesome). And yeah, it seems kind of fussy what with the marinade and the two sauces, but if it's a weekend and you have time to get stuff together earlier in the day, it's pretty easy.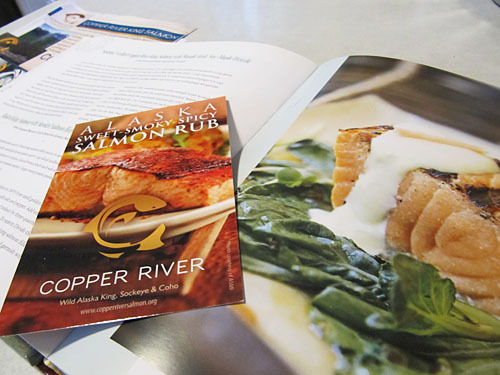 Besides, the King Salmon works just amazingly with the wasabi aioli and the bok choy. I'm usually not a huge fan of bok choy (it always seems too bitter to me), but the Soy-Maple drizzle was so good at balancing out that bitterness.
Copper River King Salmon with Wasabi Aïoli and Soy-Maple Drizzle
Adapted from a recipe in the cookbook, Ocean Friendly Cuisine: Sustainable Seafood Recipes from the World's Finest Chefs
3/4 pound salmon, sliced into 2 pieces
For the marinade:
2 tbsp sesame oil
1/2 cup . . . → Read More: Copper River King Salmon with Wasabi Aïoli and Soy-Maple Drizzle