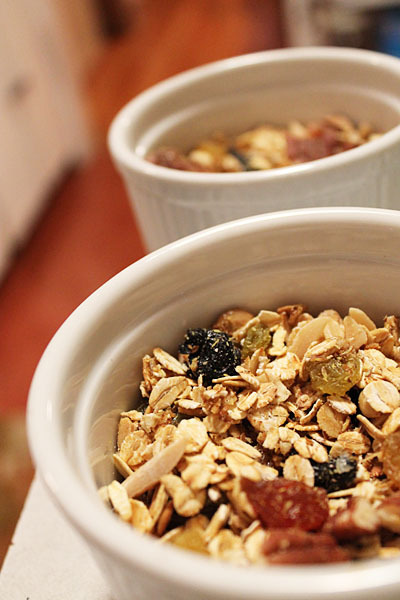 This has become one of my new favorite, weekday breakfasts. jwa doesn't really like it but that's even better because it means one recipe's worth will keep me in breakfasts for about one and a half weeks! See, I usually have a hard time finding something that I want to eat in the morning, coupled with the fact that I don't have much time. Enter Muesli. Already made and I like it a lot. Perfect.
I also just got a new camera last weekend (Canon Rebel T3 with a Canon EF 50mm f/1.8 II Camera Lens), so expect there to be a tiny learning curve (too arty? slightly out of focus?) and then hopefully even better photos coming up!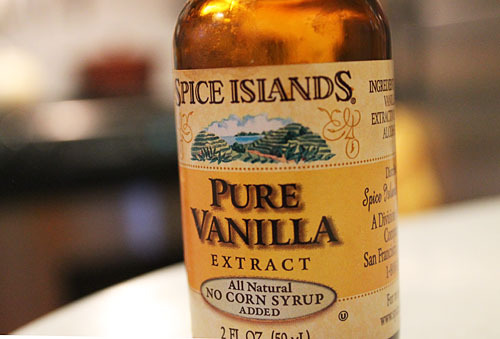 Just playing with the new camera. Vanilla is …pretty!
You can either treat the muesli as a granola and eat with milk or yogurt, cook in water like an oatmeal or (and this is what I do) soak in milk for about 30 minutes (or overnight) and eat it in the traditional way.
Scandinavian Muesli
Adapted from a recipe on Eating Well magazine. Makes about eight 1/2 cup servings.
2 cups old-fashioned or quick-cooking (not instant) rolled oats
2/3 cup . . . → Read More: Scandinavian Muesli