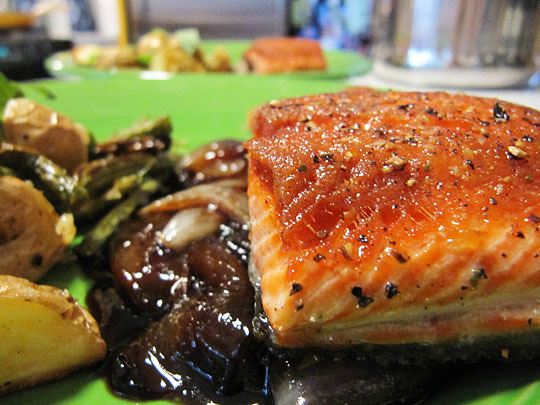 Since we were out of town until the beginning of June, I didn't actually get my first Copper River Sockeye Salmon shipment until yesterday. It was hard to be patient while everyone else on the Fresh Catch Crew was doing awesome things with their salmon, but the wait was completely worth it, because last night we had the most amazing salmon meal!
I knew I wanted to do something fun but also something a bit simple so the wonderful flavors of the sockeye salmon would show through. This was that thing.
Sure, the sauce is pretty heavy and strong, but the fish is just cooked with just salt, pepper and some olive oil. Then it sits gently on top of the sauce. Perfect! Another nice thing is that after the salmon, you probably even already have everything you need to make this salmon dish. Go ahead and look. I'll wait…See, I told you so.
And I could not believe how nicely crunchy the skin side got in only a few minutes. Delicious! This is honestly some of the best salmon I have ever had.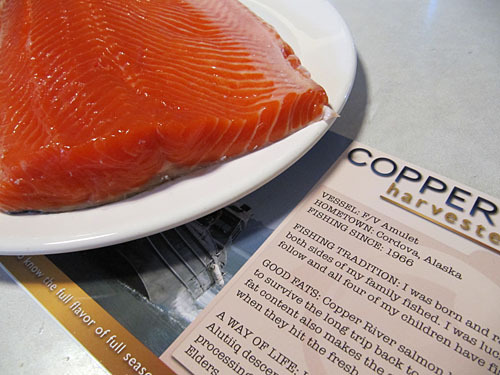 Salmon with . . . → Read More: Copper River Salmon: Sockeye Salmon with Agrodolce Sauce