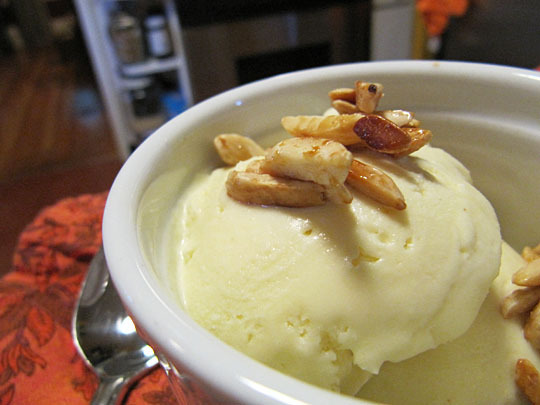 I was really excited for this French Fridays with Dorie as I'm always on the lookout for recipes to make with my fancy-olive oil and also because I've had olive oil ice cream before and it's really good! This recipe was no disappointment, either. Both jwa and I really loved it. The olive oil you use probably makes all the difference, of course.
I decided to go with my Oregon Olive Mill Arbequina Olive Oil, as it's nice and fruity. And because there's only two of us, I opted to make a half recipe, giving me about one pint of ice cream. In retrospect, I maybe should have made a full recipe as all of the ice cream is now gone. So sad. Anyway, this was delicious on its own but also with some quick & lazy toasted-kinda-candied almonds*.
Okay, on with the pictures! And here's a link to everyone's posts.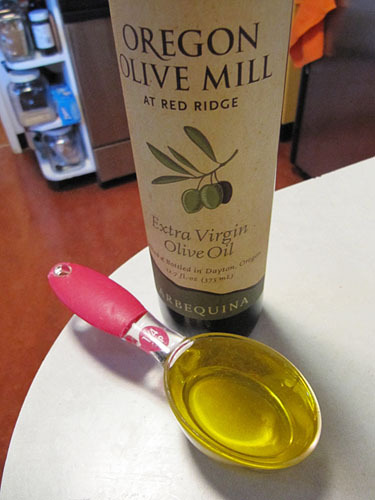 The star of the show, the olive oil.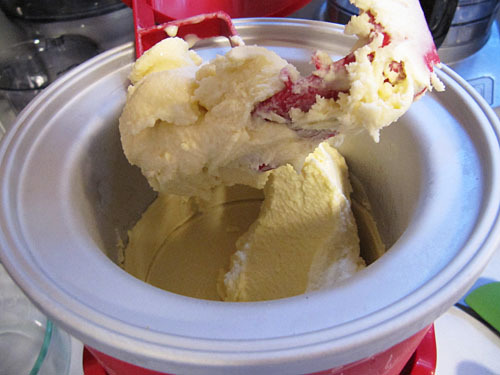 Mostly soft-servish…I was a little impatient.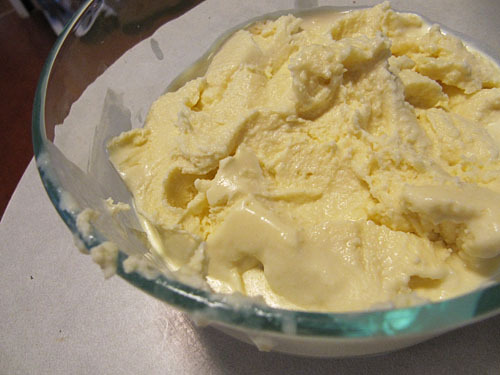 In a bowl, ready for about an hour of freezer time.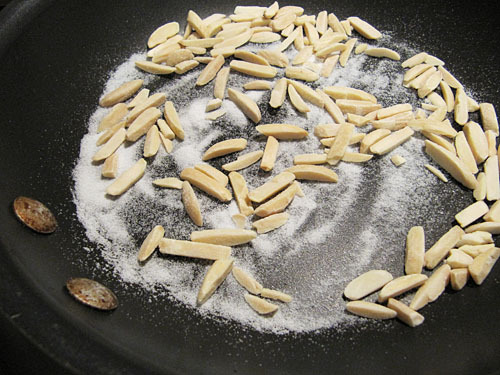 Nuts…because why not?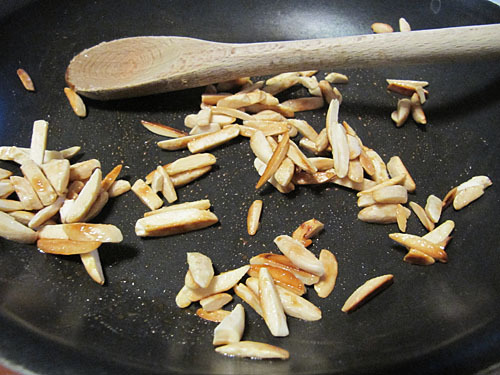 I have no idea how I thought of doing this, but ice cream was probably involved.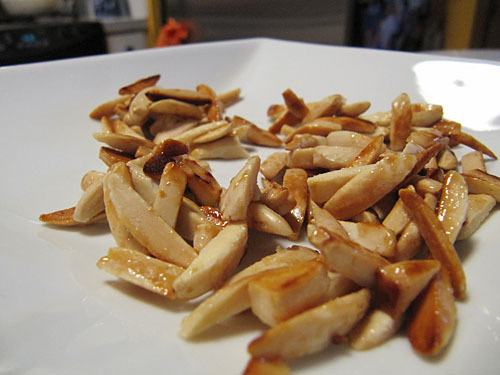 Cooling down a bit.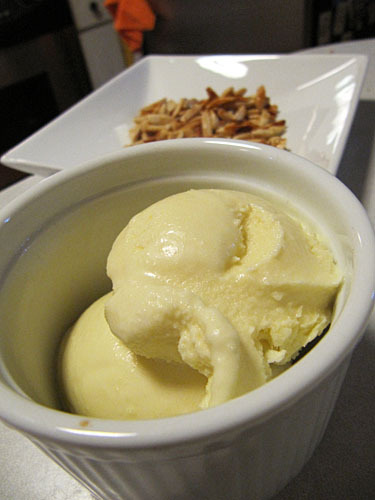 Scooped out, delicious!

* Quick & Lazy Toasted-Kinda-Candied Almonds
1/4 cup slivered almonds
1-2 tbsp granulated sugar
In a non-stick pan, add the nuts and sugar and cook over medium heat until the sugar melts and starts to caramelize. The nuts will get golden quickly. Remove the nuts from the pan and let harden for a couple of minutes on a plate. Eat as is or use as an ice cream topper. Yeah.