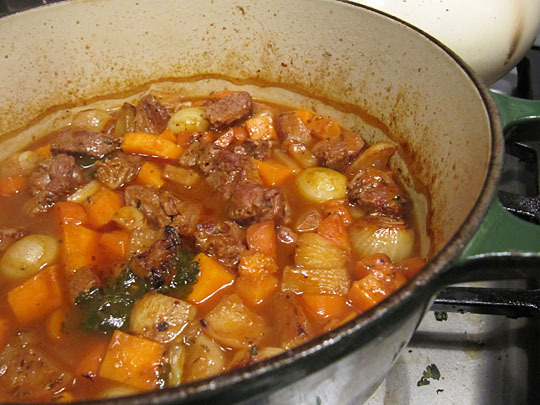 This week's French Fridays with Dorie is Navarin Printanier, a Spring Lamb Stew. Because of the long cooking time involved, it didn't seem like a very practical weeknight meal, but I decided to make it most of the way Thursday night (tonight!) and we'd have it for dinner Friday. So far, this plan seems like a very good one! Of course, I can't talk about how much I like it yet, but at least I made the deadline.
It smelled really, really good while cooking and I like how the vegetables are caramelized before going into the stew.
A few notes:
1. I made a half recipe.
2. I used leg of lamb (instead of shoulder).
3. I didn't have any fresh thyme so I used about 1/2 tsp dried.
4. If I can't find peas in the freezer tomorrow night, I'm going to use some chopped green beans when I re-heat it.
5. Oh yeah, duh. I used a sweet potato instead of a couple of yukon golds.
Okay, check out everyone's links here and on with my photos below!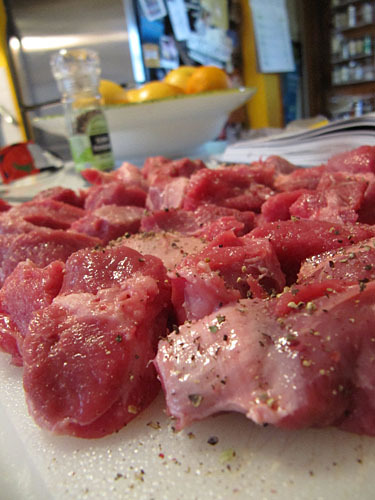 Lamb, salted and peppered.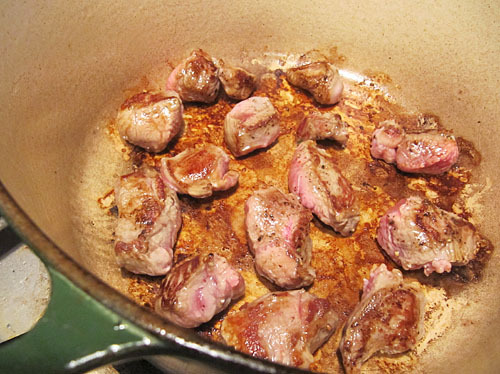 Browning the lamb pieces, look at all the color on the bottom of the pan!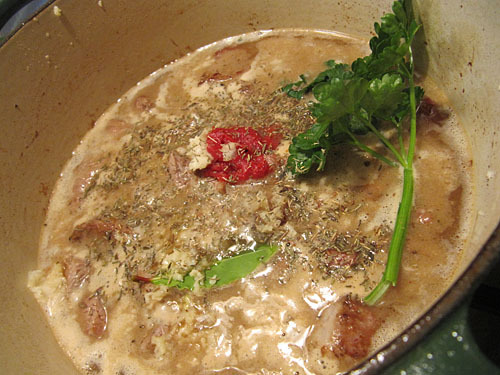 Beef broth added, along with parsley, tomato paste, and herbs.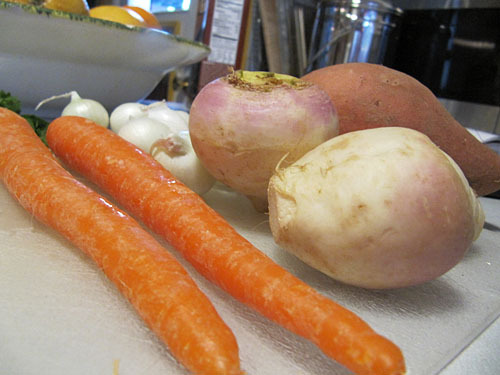 Spring vegetables — super cute little turnips!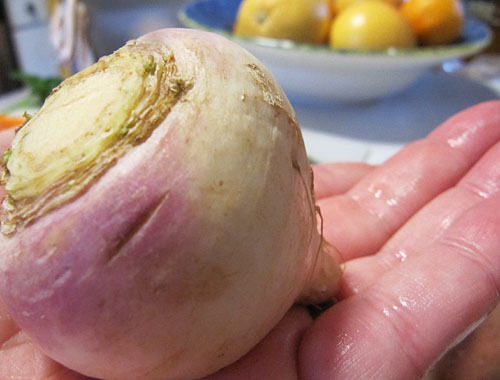 See, it's so cute…It fits in the palm of my hand.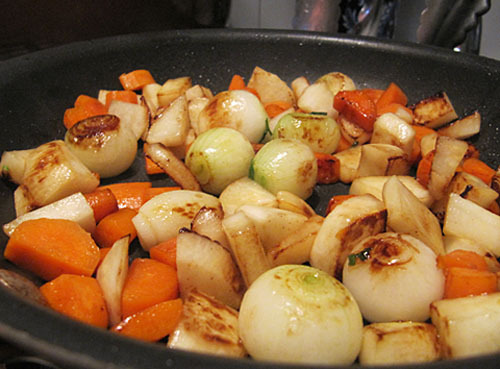 Browning up the veggies.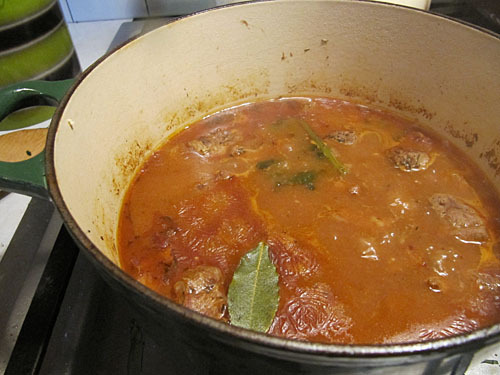 Lamb and broth after simmering 45 minutes.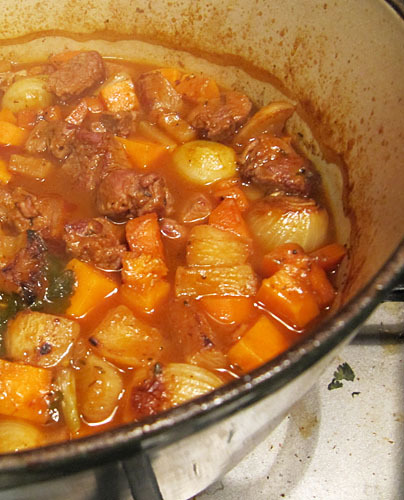 After adding the veggies and simmering in the oven for another 30 minutes. Please ignore the splatters on the stovetop…