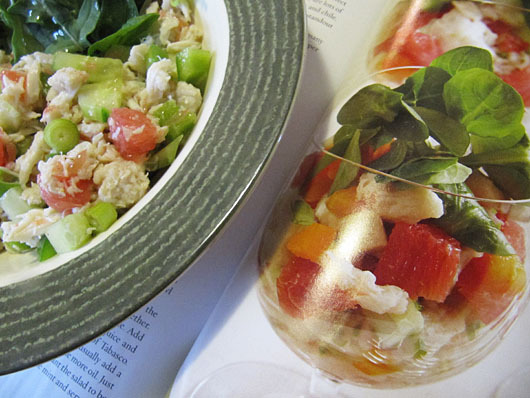 Well, okay, in all honesty I wasn't super-super-crazy about this French Fridays with Dorie recipe. Although, I think that has more to do with the fact that I maybe had some less-than-super-flavorful crab meat than anything having to do with the recipe. Oh well, it was still a pretty good & healthy weeknight meal (I did let my grapefruit wedges sit for only a minimal amount of time…because it was a weeknight).
Notes:
1. I halved the recipe.
2. I didn't have any mint…I threw a little fresh chopped tarragon in there and also had some spinach leaves on the side.
3. I really love ruby grapefruit!
4. March was a really good posting month for me! Lots of recipes & posts. Yay me.
Here's a link to everyone's posts and my photos below.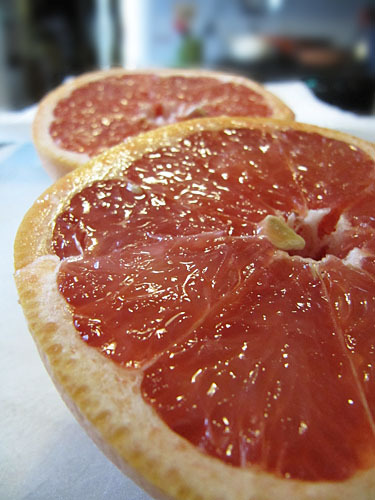 Grapefruit! The other half was for breakfast the next morning…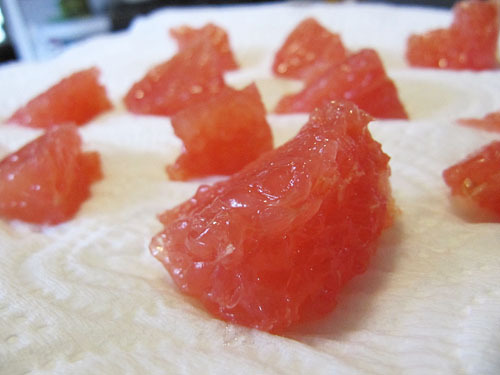 Wedges drying out a bit, but not for multiple hours.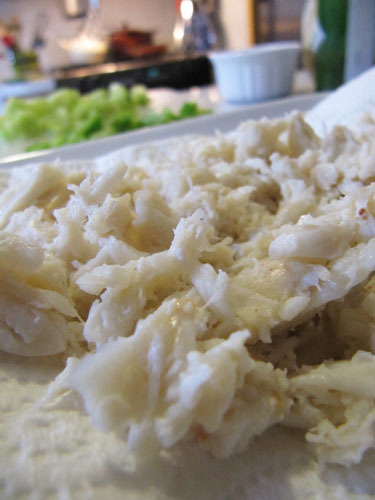 Crab meat spread out, getting ready.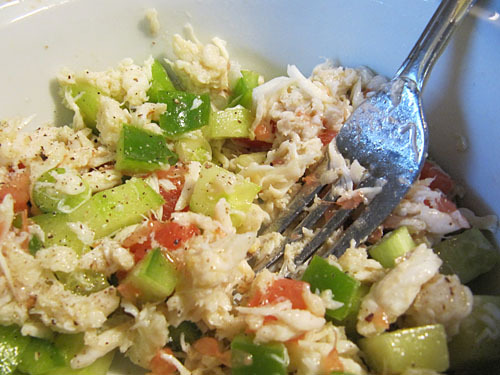 Putting it all together!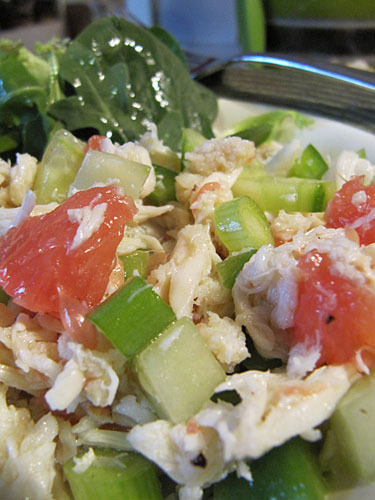 Dinner time, with an extra squeeze of lemon and drizzle of olive oil.