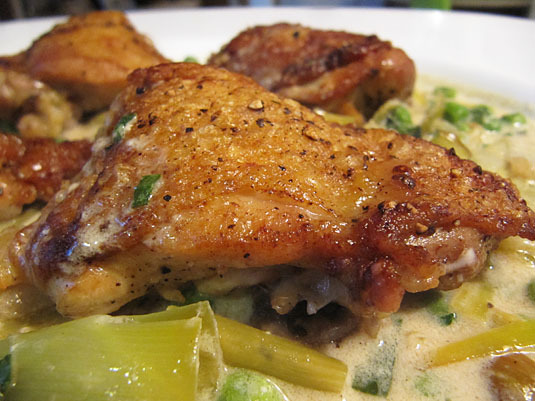 This…was so good. And it was really a last minute dinner idea. I had to go get chicken and white balsamic vinegar. Okay and leeks, but really after I got everything I needed it was so quick and delicious! And you could certainly use non-white balsamic vinegar if you don't mind a pink sauce.
If I remember correctly, we had these with some mashed potatoes (which I hardly ever make) and a $9.99 bottle of a Côtes du Rhône wine (which was really good)! It was almost like a special occasion dinner or something.
Vinegar-Braised Chicken with Leeks and Peas
Adapted from a recipe in Food & Wine magazine
Feeds 2…and maybe a 1/2?
4 bone-in chicken thighs (about 1 – 1 1/4 pounds)
Kosher Salt & Freshly ground pepper
1 tbsp unsalted butter
1 tbsp extra-virgin olive oil
2 medium leeks, halved lengthwise and cut into 1-inch pieces
1 cup low-sodium chicken broth
1/4 cup white balsamic vinegar
1 cup frozen baby peas, thawed
1 tbsp chopped tarragon
1 tbsp chopped parsley
1/4 cup crème fraîche or sour cream
Preheat the oven to 425°F. Season the chicken generously with salt and pepper.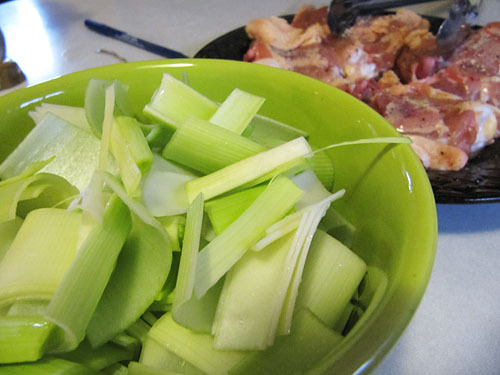 In a large, oven-proof skillet, heat the butter and olive oil. Add the chicken, skin side up, and cook over medium-high heat until browned, 5 minutes. Turn and cook the chicken for 1 minute. Remove to a plate or bowl and set aside.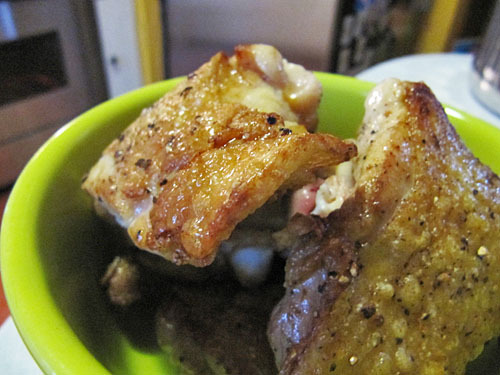 Add the leeks to the skillet and cook until just beginning to soften, about 2 minutes.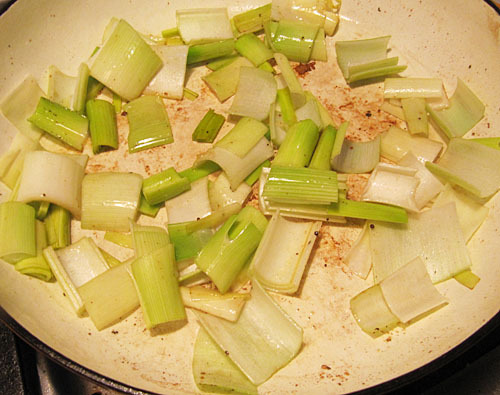 Add the broth and vinegar and bring to a boil, scraping up any brown bits from the chicken or leeks. Season with salt and pepper. Nestle the chicken down into the brothy leeks and add any chicken juices to the pan.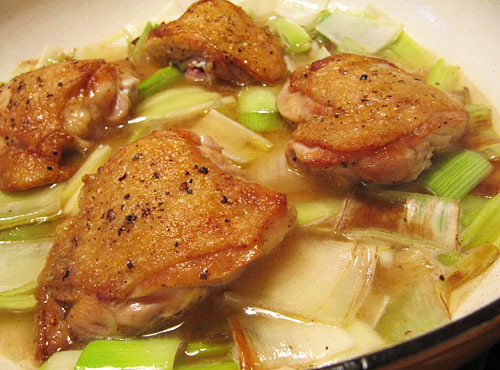 Roast the chicken in the oven for about 20 minutes, until it is cooked through.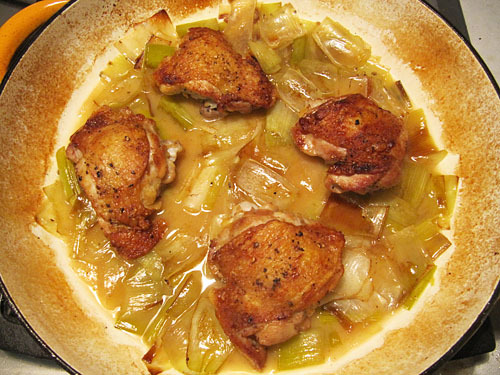 Transfer the chicken to a platter. Place the skillet over high heat and boil the broth until the liquid is reduced by about half, about 5 minutes.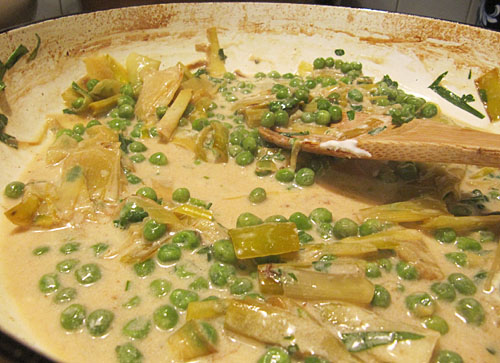 Add the peas, herbs and crème fraîche and simmer until the sauce is hot and slightly thickened, about 1 minute more.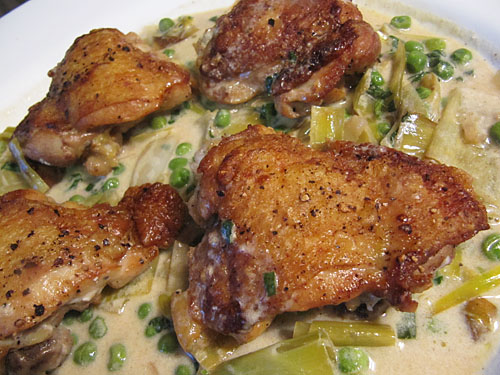 Season with salt and pepper. Pour the sauce over the chicken and serve.
***
Oh my god, Game of Thrones! I had wanted to netflix the season one dvd's but when I put it in my queue it said "very long wait", which I guess means a long time? So I checked amazon and it was only $30 for the season 1 dvd's. So I bought it there and I watched them all. In like 3 days (stupid job!) Anyway. Damn.