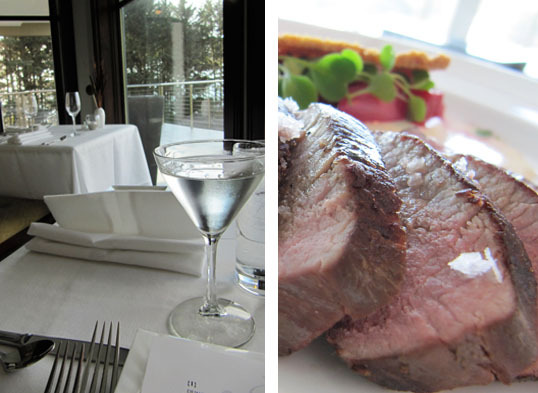 Restaurant Beck
2345 South Highway 101
Depoe Bay, Oregon 97341
541-765-3220
We recently (as in just last Saturday) made a field trip to Depoe Bay to check out Restaurant Beck, which is about 2 miles south of downtown Depoe Bay, right on Highway 101. It's in a hotel called Whale Cove Inn, which we did not stay at, but it looked very nice if you are into fancy hotels and the like.
Anyway, wow, Restuarant Beck. First of all, right when we walked in for our reservation, the servers were huddled around Chef Justin Wills in the kitchen, getting all the details about the night's menu, as we were shown to our table overlooking the ocean. A good start! And then the food and drinks started and it got even better.
This is what we ate on 3/18/12 3/17/12. The menu changes daily so you might not choose from the same things but you'll want to hope, wish and pray that the pork belly is on the menu. They also do 5, 7 and 9 course chef's tasting menus which we are most definitely doing next time. (No, not all of them, silly, probably just the 7 course one). In fact, I think jwa is already plotting another trip out there for dinner.
I.
Dungeness Crab
apple, pistachio, ginger, chile
Arugula Salad
hazelnut, greek yogurt, fennel pollen, manchego.
II.
Pork Belly
smoke, corn, mustard seed.
Cocoa Cavatelli
lamb sugo, stinging nettle, pecorino romano.
III.
Lamb Loin
rhubarb, blood orange, arugula, marcona almond, citrus jus.
Wagyu Flatiron
farm egg, maple, hedgehog mushrooms, parsnips.
IV:
Almond Cake
lemon curd, coconut meringue, poached pear, sorrel.
S'More
not your typical campfire treat.
Okay, then. Let's get on with the photos!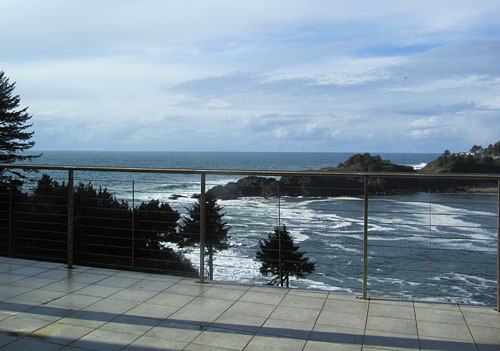 The view from our table.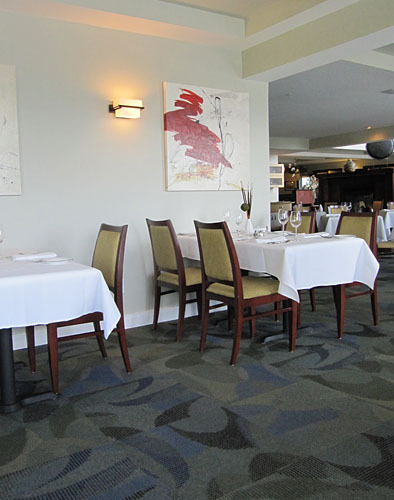 The restaurant a little after 5pm, oh wait, it will fill up!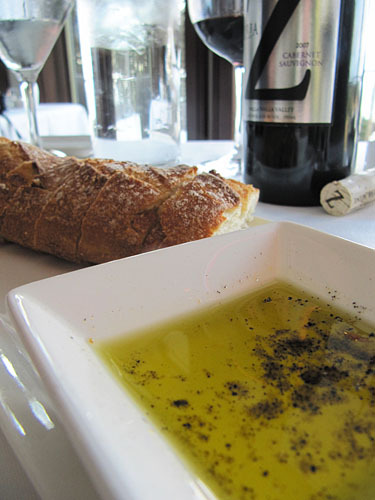 Warm, crunchy bread, olive oil and wine.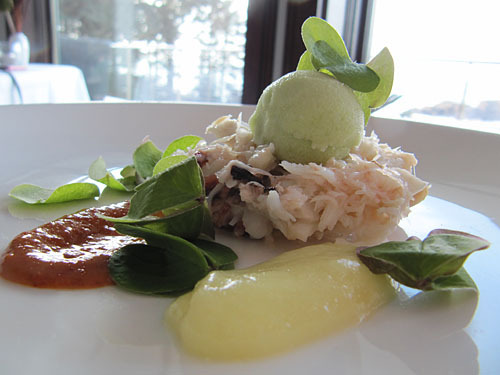 Dungeness Crab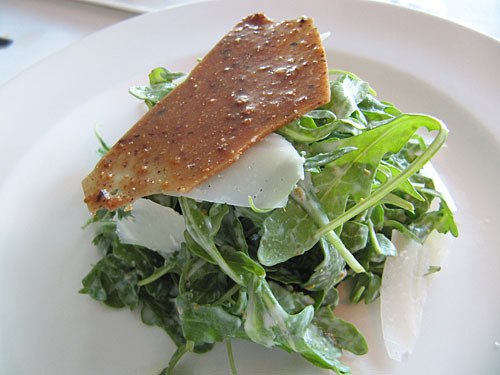 Arugula Salad.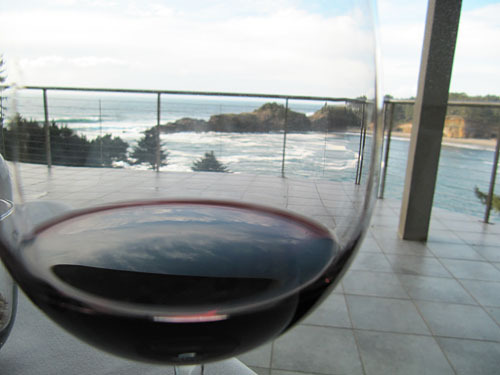 Wine? Check. Ocean view? Check.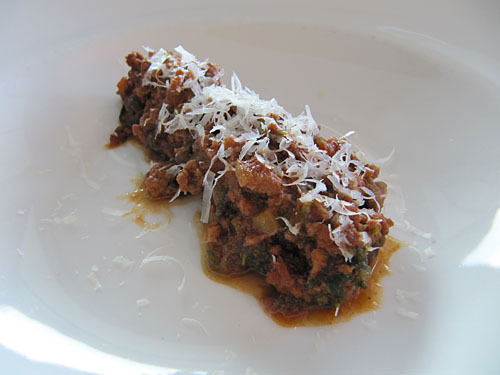 Cocoa Cavatelli.
Now…this next section is what I like to call: An Ode to Pork Belly.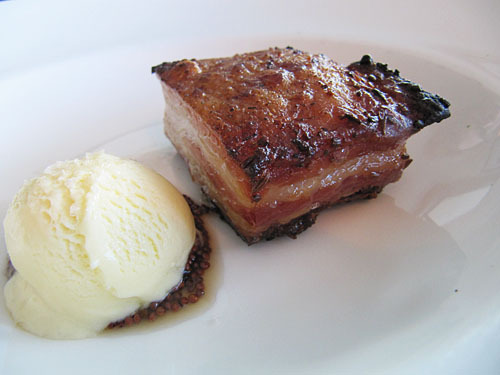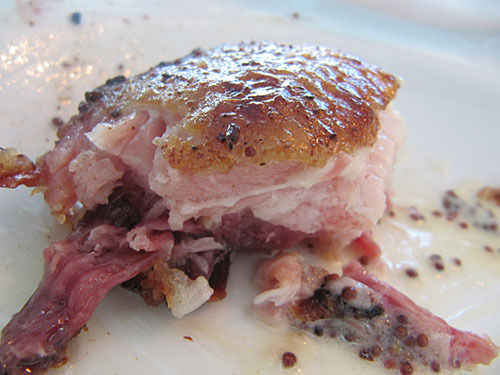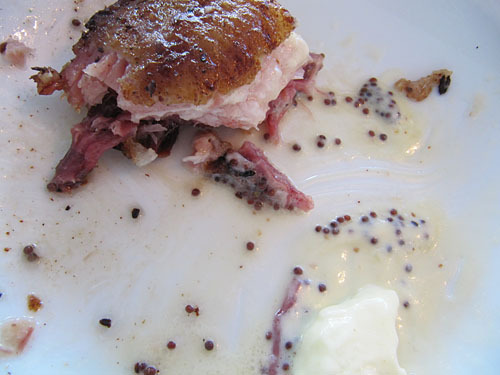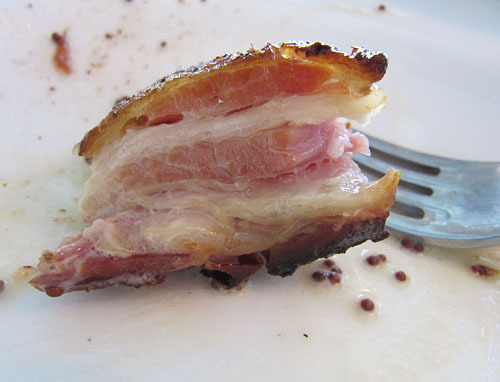 Okay, let's move on, shall we?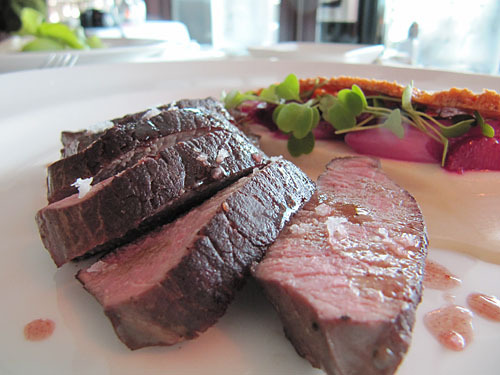 Lamb Loin.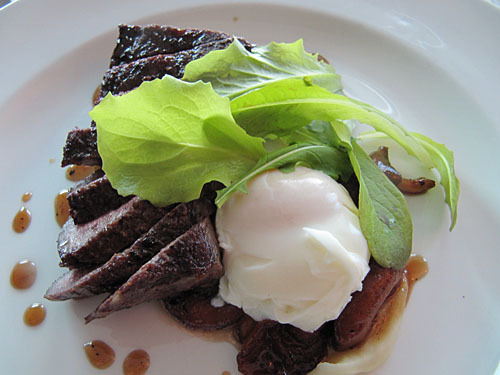 Wagyu Flatiron.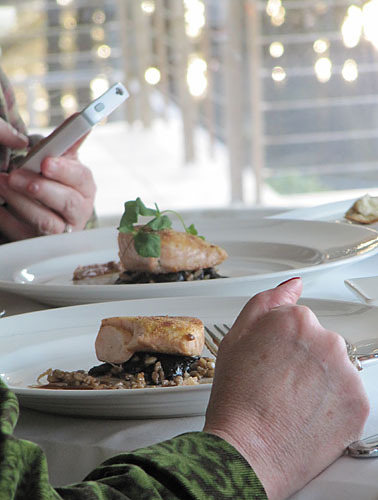 Amusing. The people at the table next to us. Everyone was taking pictures of their food! (and yes, I zoomed in very discreetly).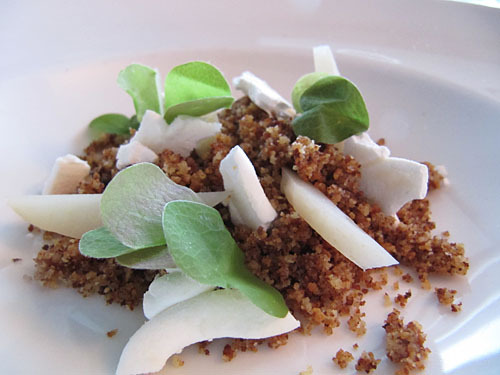 Almond Cake.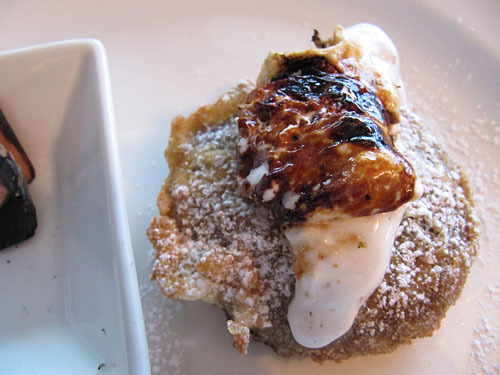 S'more. WIth a side of smokey wood chips (for atmospheric smell, not eating).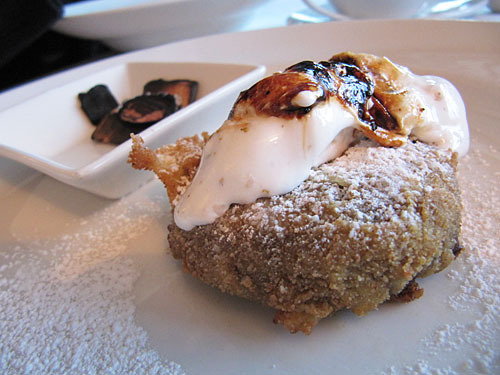 The inside was all gooey, melty and chocolatey. I wish I had taken a picture of that. Alas, I was too busy devouring it.
So here's the only negative comment that I can even think of: the music. It was sort of a weird mix of elevator music, classical and TV theme songs (M*A*S*H). I told jwa that I thought this might have been the hotel's fault. The restaurant is to the side of the lobby and they probably have to use the music the hotel wants? Anyway, not a big deal at all, just kind of amusing.
And yes, I understand that the one time at Genoa on the night before they closed (before they re-opened a few years later and became the current version), when jwa and I both swore they were playing Bauhaus, that was just because they were closing and everyone was all, "fuck it, we're going out with Bauhaus." Or we both mis-heard the music. I certainly don't expect Bauhaus and/or the like at all fine dining establishments, but you know, maybe not TV Theme songs.
Then again, I would listen to the Golden Girls theme song on infinite loop for more pork belly.

Depoe Bay on Dwellable