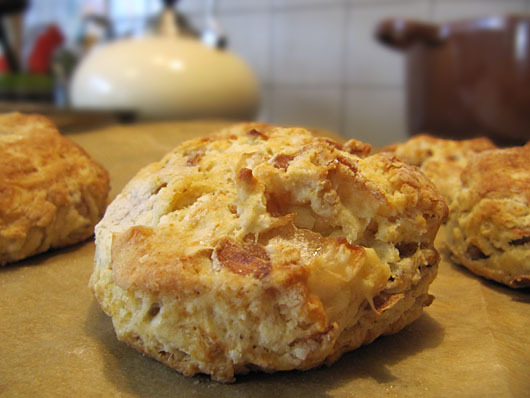 This week's French Fridays with Dorie is indeed an onion biscuit. I liked these a lot. I made a half recipe and only seemed to have gotten seven biscuits, but I may have made mine a little big. Another item of note — I used red onion. I think that's it. Oh, and they had a delightfully crunchy exterior.
If I try these again, I think they would be great with green onions too.
Here's a link to everyone's posts and my photos below. Good night.*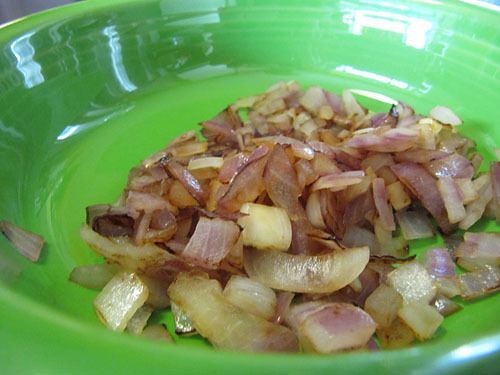 Sauteed red onions.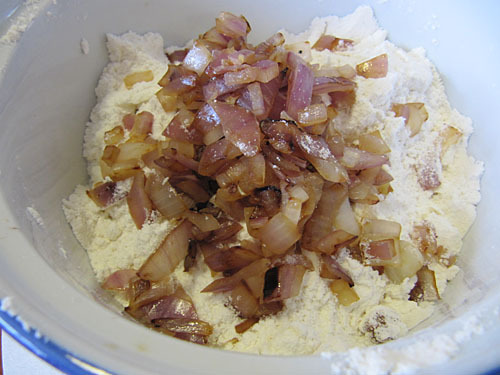 Onions, flour, butter…almost dough.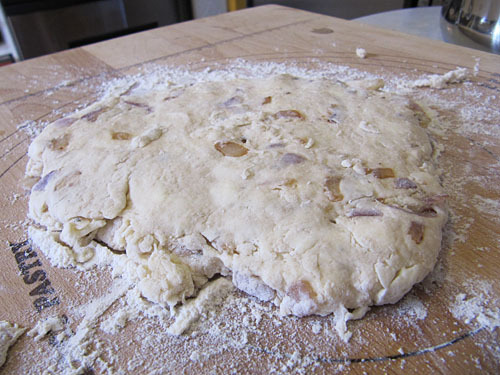 Patted out on top a floured board.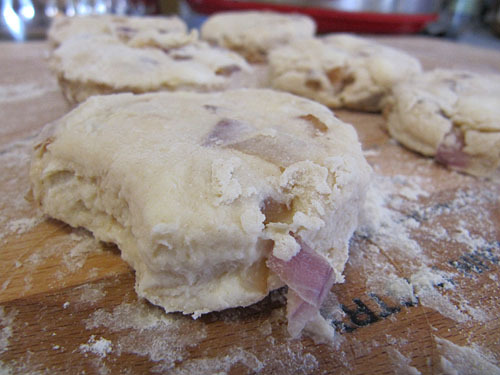 Before baking.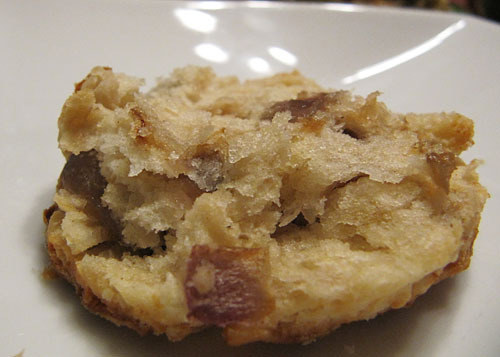 Light inside, crunchy outside.

* So here was my day yesterday: up at 6:30 AM, work at 8:00. I left early to go to a bread baking class at 4:00PM taught by Tim Healea at Bob's Red Mill, then I had a Thursday night pottery class to go to right after baking class. Finally home at 8:30 PM. What a crazy day!