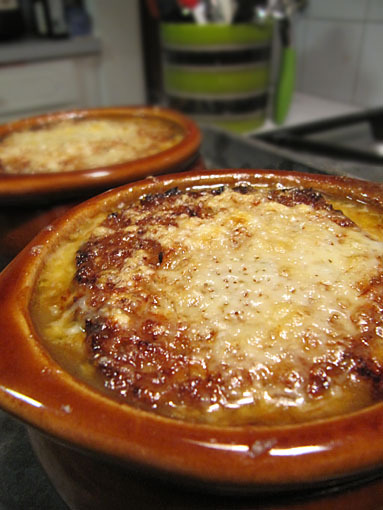 French Fridays with Dorie this week, er, yesterday was for a French Onion type of soup. I have made a variation of this before, but I was very curious as to how it would work with chicken broth (I used beef broth before). And, in fact, this time I used "No-Chicken Broth", so it was actually vegetarian.
Notes:
1. I halved the recipe (yes, even the cheese).
2. My onions could have probably used a bit more time but I made this for a Wednesday night dinner and, well, I was just too hungry. I let the onions brown for about 40 minutes and then let the soup simmer for about 15. Yes, I cut a few corners. And yet, I ended up with a soup that was very deep in flavor and quite delicious!
3. I added a couple of thyme sprigs to the soup, while the onions were cooking.
4. My croutons were made out of toasted, sprouted wheat bread. Because yes, when making cheesy soup, it's important to use healthy bread.(!!)
Okay, here are my pictures and a link to all the yummy posts.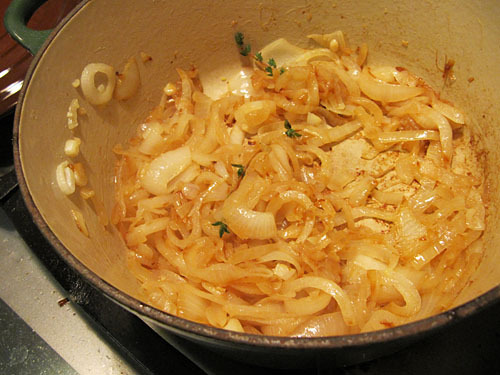 Onions, after about 10 minutes of cooking.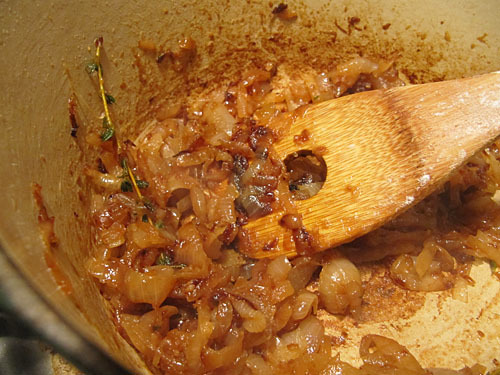 After 40 minutes, flour added, getting ready to add the broth.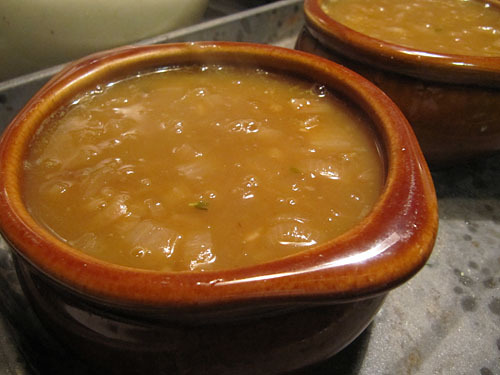 Soup ladeled into bowls. I was quite happy at the dark, golden color I got.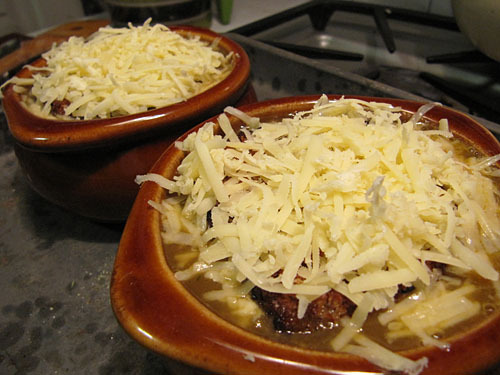 Croutons and cheese. Check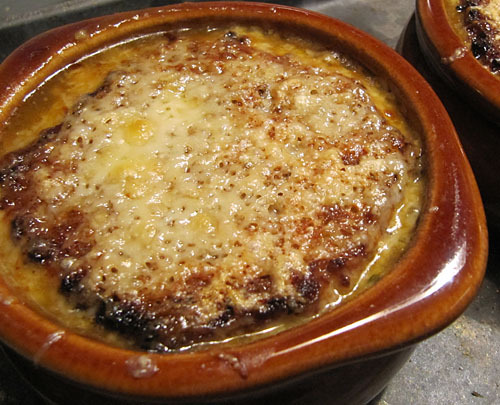 After a couple of minutes under the broiler!