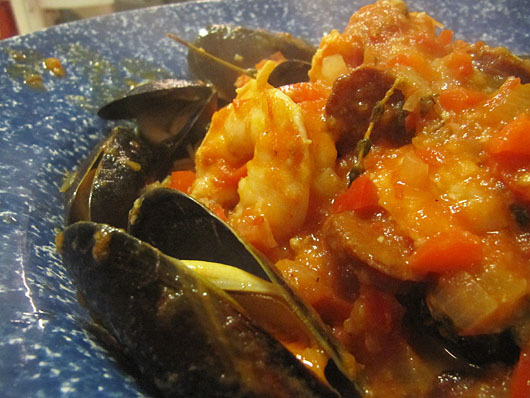 This week's French Fridays with Dorie involved mussels, which I am not always a huge fan of (although the mussels at Place Pigalle in Seattle are unbelievably delicious), but generally, aside from those, I can take or leave mussels. That being the case, I used about 1/2 pound mussels and a 1/2 pound shrimp for this dish. I also used real Spanish chorizo, which, much like bacon, makes everything awesome.
We had this with the pasta (multi-grain linguine) and it was a pretty good meal!
That's about it. Here's a link to everyone's posts and below are my pictures.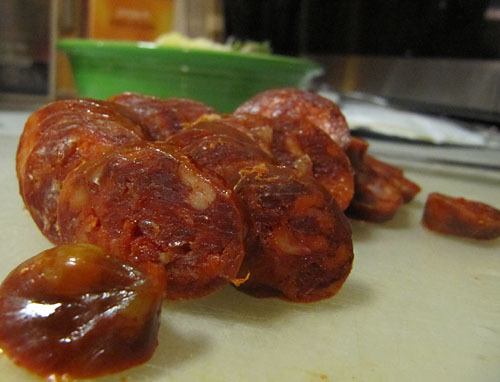 Mmmmmmm…chorizo!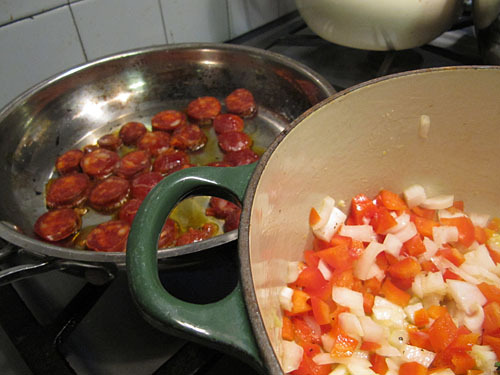 I crisped up the chorizo briefly, before adding it into the tomatoes.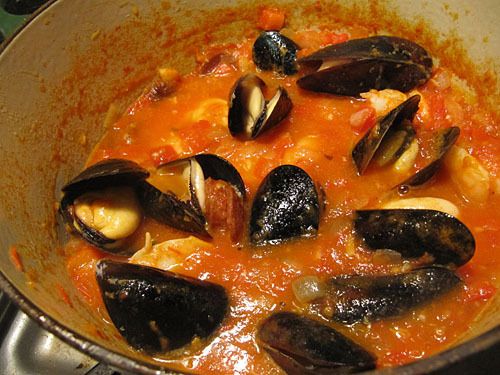 The tomatoes here were form our garden last Summer. I had roasted and froze them. So good!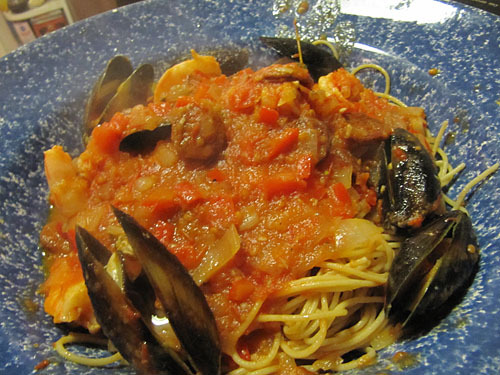 All put together and ready to eat.
***
Oh, and you know when you have way too much time on your hands, and you see a dumb thing on teh internets and you get home and you're all like, "Hey! I have bread. And a Cat!" Yeah, that.
And just so you know, she seemed to enjoy it and tried to eat the bread.