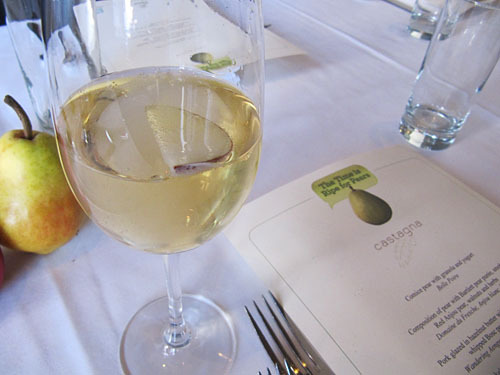 I recently had the very good fortune of being invited to a festive Pear Lunch hosted by Pear Bureau Northwest at Castagna Restaurant. This was completely awesome for a number of reasons, including I got to leave work early for a long lunch and Castagna is practically in my neighborhood, so jwa and I could just walk there. And although we go to Cafe Castagna pretty frequently, it's been a while (a couple of years?) since we've been to the restaurant side. So that was very nice too.
I took some photos of the lunch and at the time, I was pleased to not be the only one photographing my food. Seriously, everyone had a camera and/or iphone out and was snapping pics before trying anything. I was quite amused.
I missed a photo of the pear juice flight but I have two images of the champagne cocktail (sparkling wine cocktail? Sometimes when someone hands me a glass, I forget to remember what it is…) we were greeted with at the door, so I think it all evens out.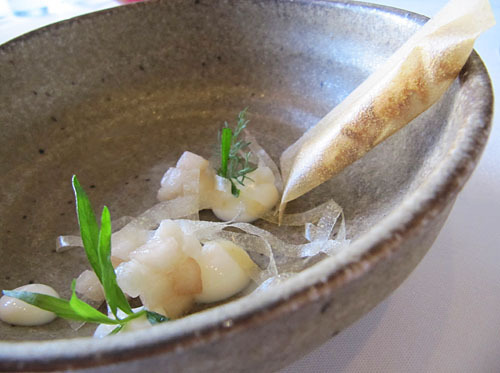 First up: Comice Pear with Granola and Yogurt. Sounds so simple . . . → Read More: December is National Pear Month: Pear Lunch at Castagna