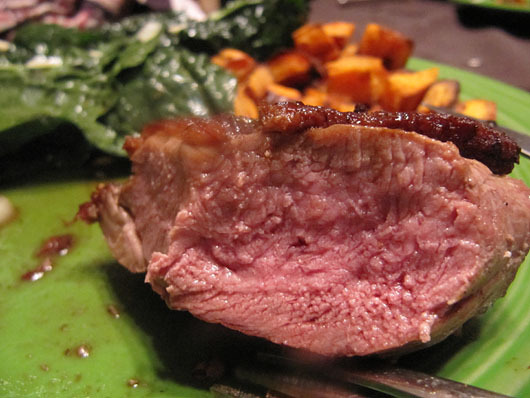 I have really been looking forward to this week's French Fridays with Dorie as I love duck and I hardly ever cook it at home. I had no idea it could come together so quickly. Although, I think the reason I never make duck at home is that a). it seems expensive — my frozen duck breast was about 1lb and $14 and b.) jwa's not crazy about duck. But, I made this anyway (haha!) and he liked it and so did I.
Notes:
1. I sliced the breast in half before cooking, figuring it would cook a little faster (more in line with the directions). So, each piece was about 8 oz.
2. I did the 8 minutes on the skin side and then let them go for about 4.5 minutes on the 2nd side and I got nicely medium-rare duck.
3. A splatter screen was a really valuable thing to have here.
4. Honey, balsamic and lime juice FTW!!!
5. On the side we had roasted sweet potatoes and a kale, lemon and Parmesan salad.
6. Great Tuesday night meal! I think the sweet potatoes took the longest amount of time to make.
7. Excuse the blurring, but I did manage to get some duck fat on my camera lens!
8. Am I the only one who saved the poured-off duck fat for roasting potatoes this weekend?
On to the photos and here's a link to everyone's posts.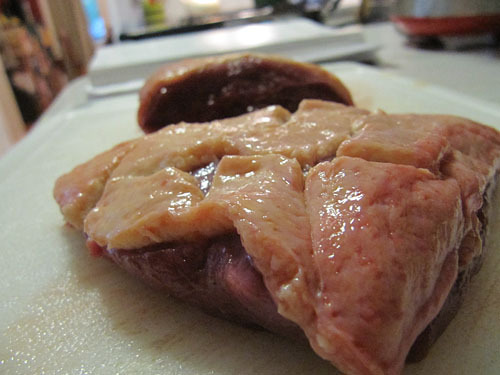 Scored duck, ready for the pan.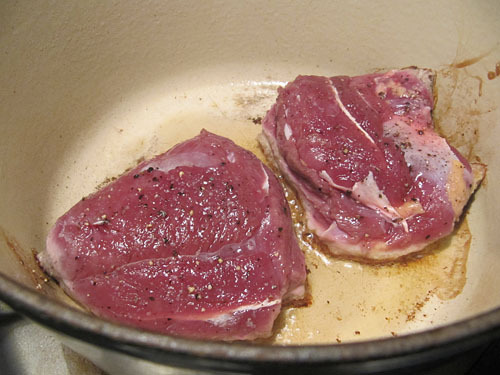 Skin side down in the hot Dutch French oven.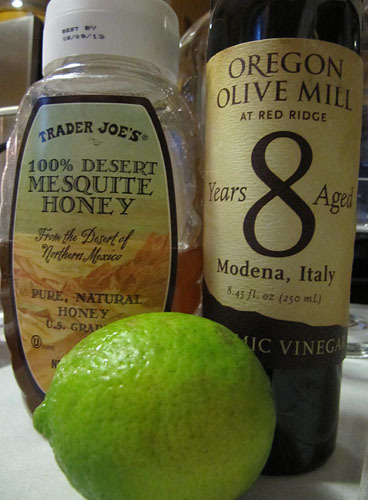 The back-up players.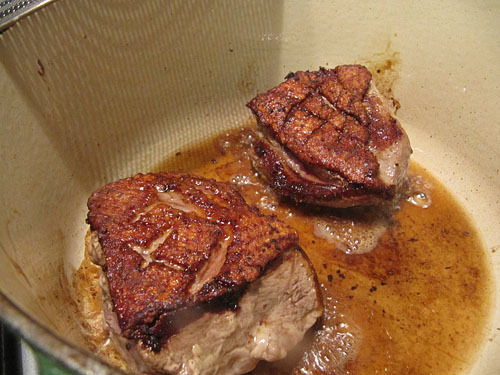 Mmmmm…duck fat…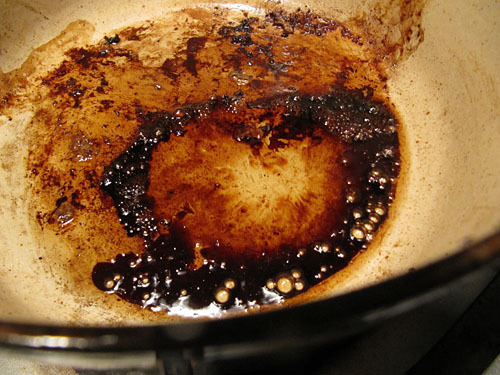 Balsamic, honey and lime juice.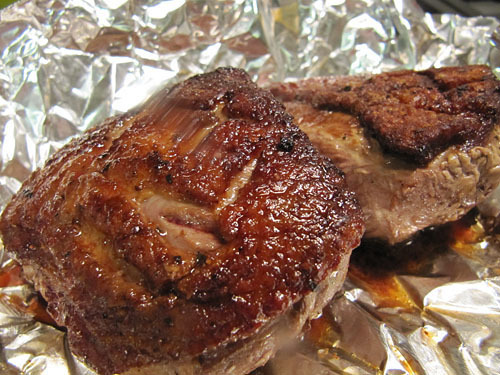 Duck after a brief rest in the 250 degreee toaster oven.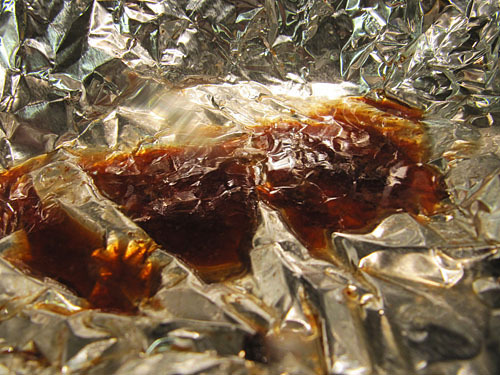 All the accumulated resting juices…destined for the pot.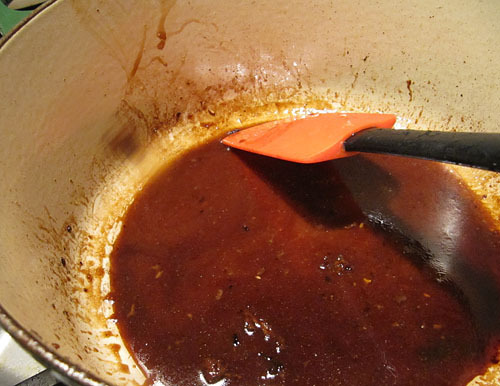 Almost ready.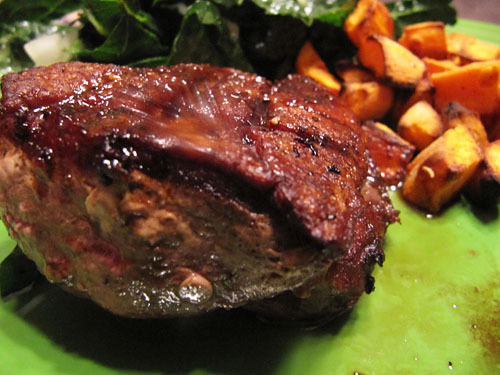 Plated and ready to eat!