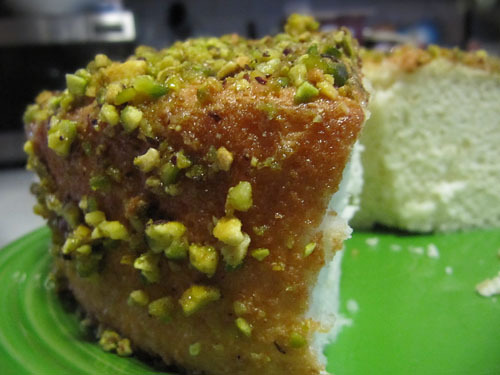 I recently purchased an angel food cake pan and had to decide on its maiden voyage. This was it and hey, I think it was a huge success. The lime and pistachios were a great combination and the cake was nice and spongy and not at all too sweet. I'm kind of embarrassed to admit there's only about half of it left. After one day. Hmm, well, it is very good, and also very photogenic so there's a number of photos!
I think I've been kind of tentative to make an angel food cake due to all the atrocities that you-know-who has committed against the store bought variety. Well, I say LET'S TAKE BACK THE ANGEL FOOD CAKE!!
Lime Glazed Angel Food Cake with Pistachios
Adapted from a recipe in Bon Appetit Magazine. 10 to 12 servings.
Cake
1 cup cake flour
1 1/2 cups superfine sugar, divided
1/4 tsp salt
10 large egg whites, room temperature
2 tsp finely grated lime zest (2 limes will probably give you 3 tsp lime zest)
1 tsp vanilla extract
1 tsp cream of tartar
Lime Syrup & Lime Glaze
1/2 cup sugar
4 tbsp fresh lime juice, divided
1 tsp lime zest
1/2 cup unsalted raw pistachios
1/2 cup powdered sugar
Special Equipment
10-inch-diameter angel food cake pan with 4-inch-high sides and removable bottom
Position rack in center of oven and preheat to 350°F and finely chop your pistachios in a food processor.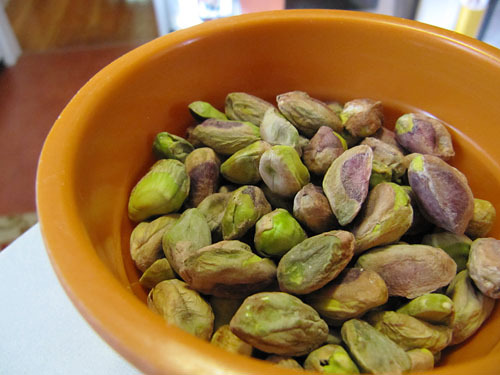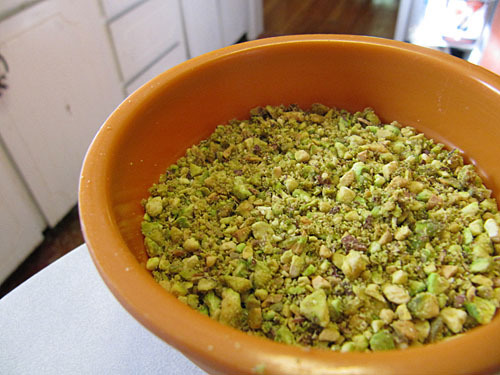 Sift flour, 1/2 cup superfine sugar, and salt into medium bowl; repeat sifting 3 times. Using electric mixer, beat egg whites, lime peel, and vanilla on medium speed in large bowl until frothy (mixture may turn neon green but color will change when remaining ingredients are added).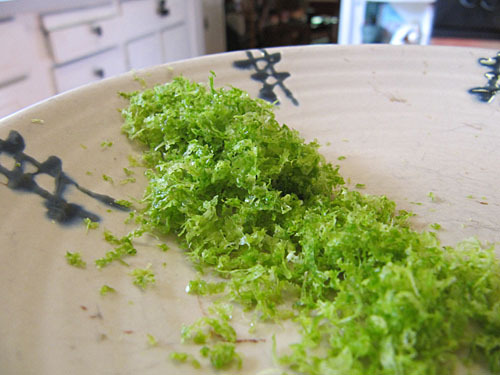 Add cream of tartar; increase speed to high and beat until soft peaks form. Gradually add remaining 1 cup sugar, 2 tablespoons at a time, beating until stiff peaks form.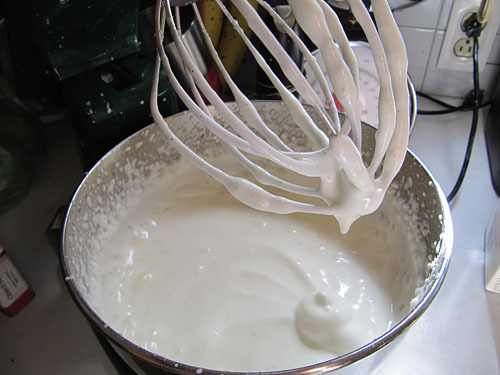 Sprinkle 1/3 of flour mixture over whites and gently fold in until incorporated. Fold in remaining flour mixture in 2 more additions just until incorporated. Transfer to ungreased 10-inch angel food cake pan with 4-inch-high sides and removable bottom (do not use nonstick pan); smooth top.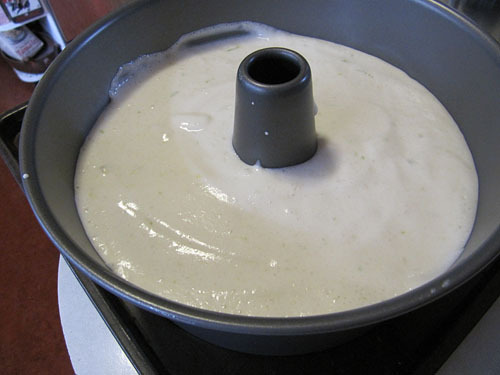 Bake cake until pale golden and tester inserted near center comes out clean, about 38 minutes.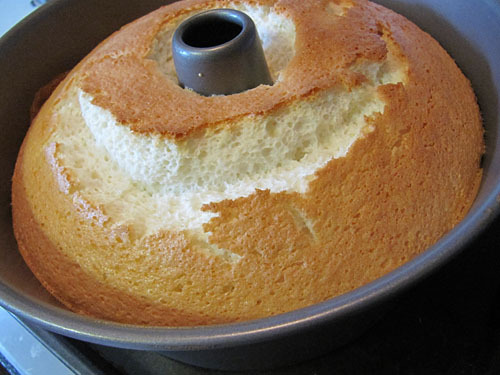 Immediately invert cake onto work surface if pan has feet, or invert center tube of pan onto neck of bottle or over a raised cake rack and cool cake completely.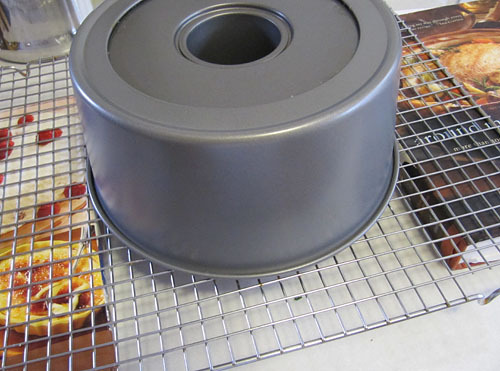 Using long thin knife, cut around cake sides and center tube to loosen. Lift out center tube with cake still attached; run knife between cake and bottom of pan to loosen. Invert cake onto rack, then turn cake over, rounded side up. Set rack with cake atop rimmed baking sheet.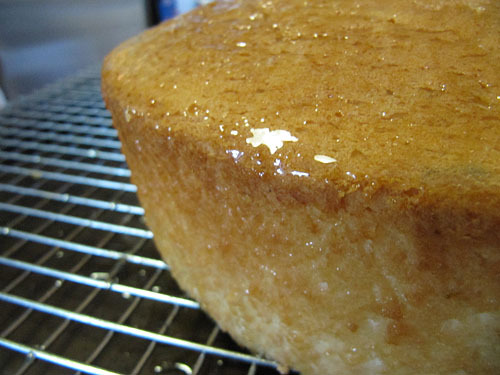 Combine sugar and 3 tablespoons lime juice in small saucepan; stir over medium heat until sugar dissolves. Brush syrup all over top and sides of cake. Immediately press pistachios onto top and sides of cake, pressing to adhere.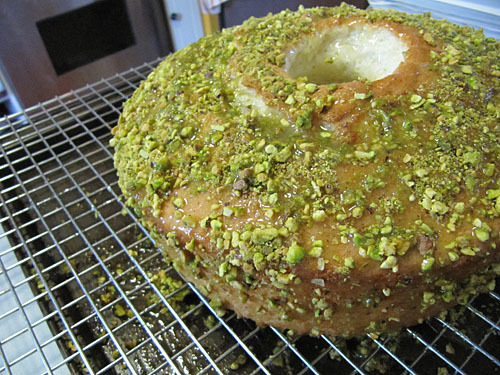 Stir powdered sugar with remaining 1 tablespoon lime juice and 1 teaspoon lime zest in small bowl until smooth. Drizzle glaze over top of cake. Let stand until glaze sets, about 10 minutes.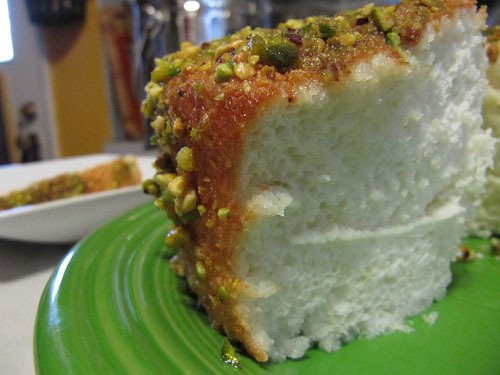 Transfer cake to platter; cut into wedges and serve.