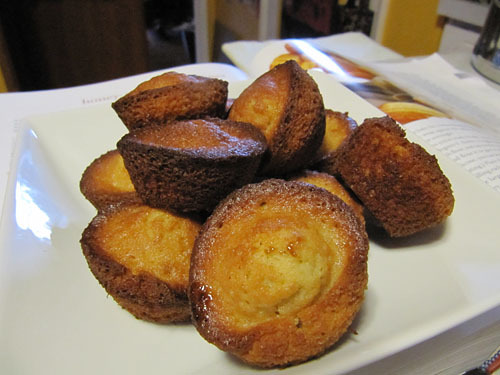 So, at first I was kind of sad for this French Fridays with Dorie as I don't currently have a Madeleine pan and thought I'd have to sit it out. Then, I started poking around the interwebs looking for ideas on how to get around that and I found two great ones — a mini-muffin pan (which I have) and spoons (which…I also have).
The spoons, imho, are a great idea but when I tried it out with just two spoons (pilot project!) I learned that you absolutely can not over-fill the spoons. As in you have to severely under-fill them to not wind up with a mess (which I did wind up with). The cookies kind of puff up around and over the edges of the spoon unless you have a great deal of self-control and discipline (which I don't have), when applying the batter to the spoons. So…mini muffin pans it was!
Some notes on this FFwD:
1. I made a half recipe, which gave me about 10 mini-muffin (not)madeleines.
2. I made the batter Wednesday night and baked the cookies Thursday night.
3. As of 8:30 PM Thursday, all of them were gone.
4. I kind of want to go buy a proper Madeleine pan now.
5. Just in case you are curious (and I was before I tried it), I didn't notice any damage to my spoons after having them in the oven for about 10 minutes.
Here's a link to everyone's posts. And here are my pictures below.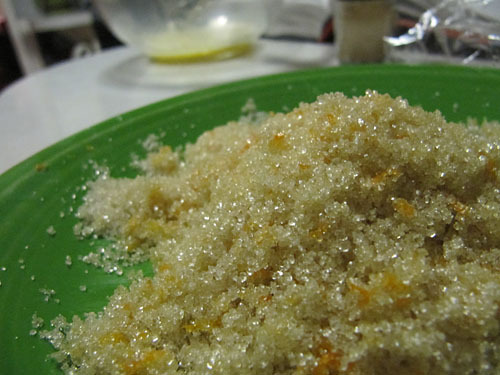 Sugar and orange zest rubbed together.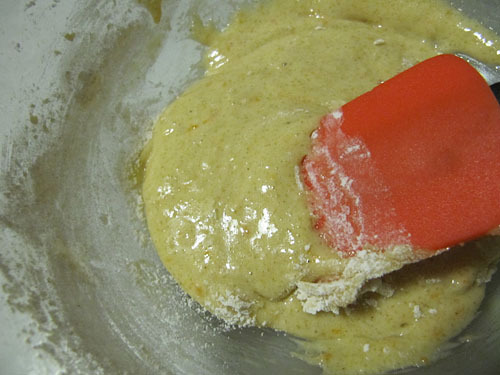 Mixing it all together.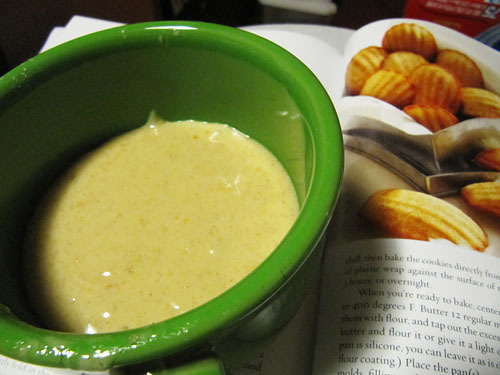 After resting in the fridge overnight.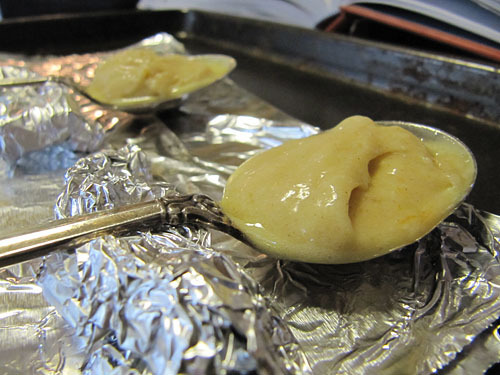 Batter in spoons. If you do this, fill only half as full as I did here. Thank god for the tin foil underneath.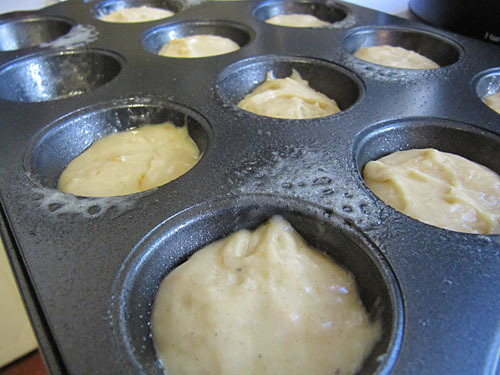 Mini muffin tin, loaded and ready for the oven.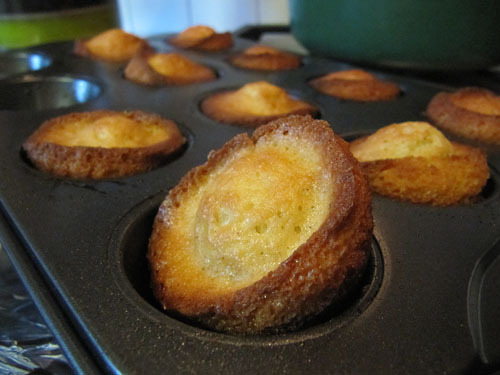 Out of the oven and ready for snackin'.