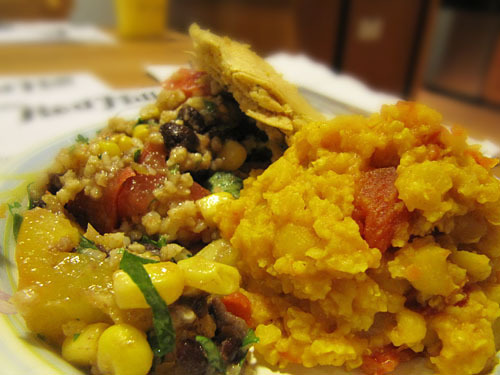 Yes, millet. Funny, because I had never tasted millet before taking this cooking class at Bob's Red Mill — in fact, I didn't even know they had cooking classes. But they do! If you're in pdx, you should check one (or four) out!
Millet is a grain that, in this country, is used most often for bird seed but you should eat some too. It's really good. I thought it was kind of couscous/rice-like grain and it would work well in a salad or a side dish or something like that. My big experiment Sunday night is going to be a Millet and Butternut Squash Risotto, so check back for that. Hopefully it'll be a great success but even if not, it's hard to go too wrong with a grain, wine, broth, butternut squash and copious amounts of cheese. Something delightful will end up in the bowl. And I'll take pictures of it.
Anyway, the class I took discussed how to prepare millet, either the pasta method (boiling in water, then draining) or the rice method (toasting in a pan with olive oil, then adding water and covering until all the liquid is absorbed). The chef teaching the class, Oregon Culinary Institute's Dan Brophy, made four dishes during class, which were then sampled by everyone: Millet Tabbouleh, Millet and Black Bean Salad, Millet Flat Bread and Millet and Yellow Split Pea Stew. All were pretty delicious. We also got a handout containing recipes and a big package of Hulled Millet to take home.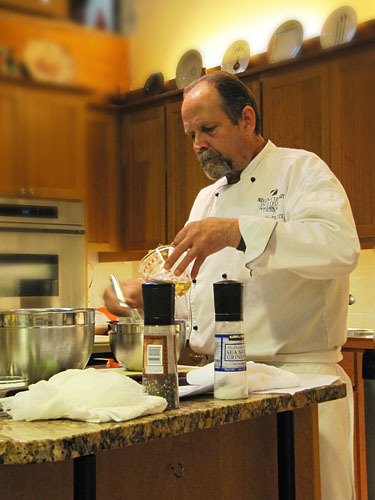 Whisking olive oil into the dressing for the Tabbouleh.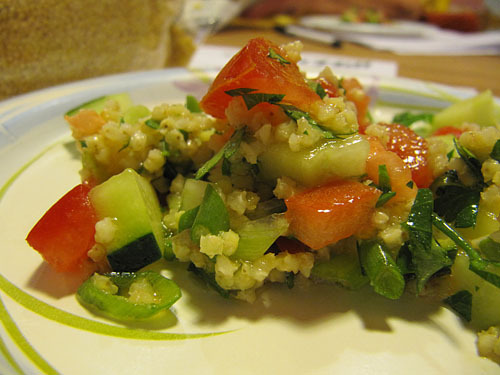 Millet Tabbouleh — very good! Colorful and herb-y.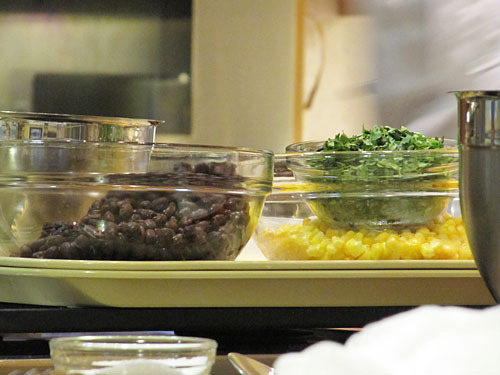 Mise en place for the Black Bean Salad. I think the Black bean Salad was my favorite dish of the class.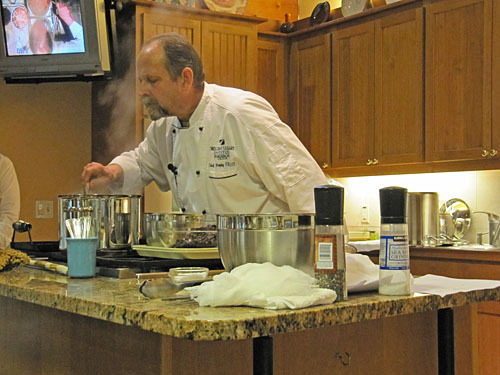 Smelling some good smells, no doubt.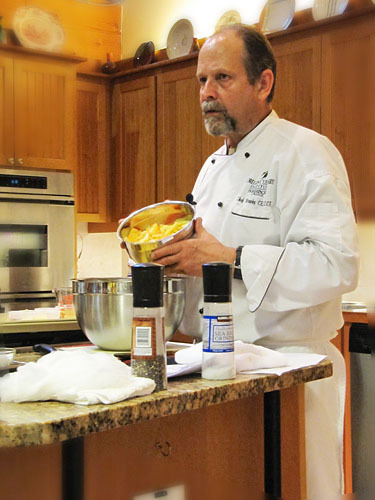 A class participant brought in some heirloom tomatoes from her garden to use in one of the dishes. I think they ended up in the Black Bean Salad.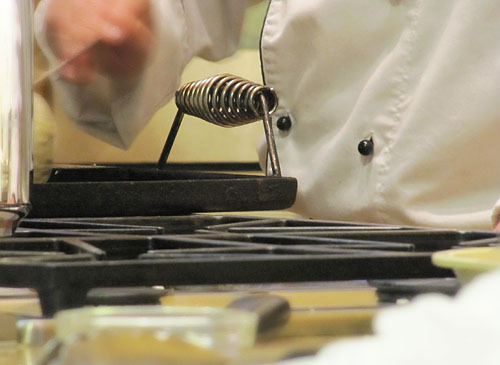 Making Millet Flatbread on a flat top griddle.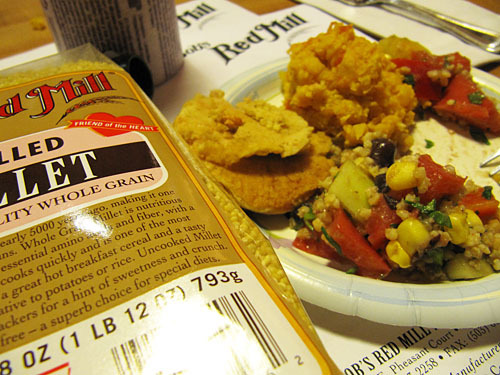 Millet and Black Bean Salad, Millet and Yellow Split Peas and Millet Flatbread.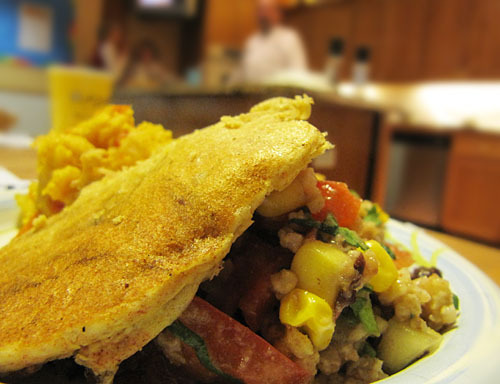 Hmmm, I really liked the flatbread too. Great spices and a good texture!