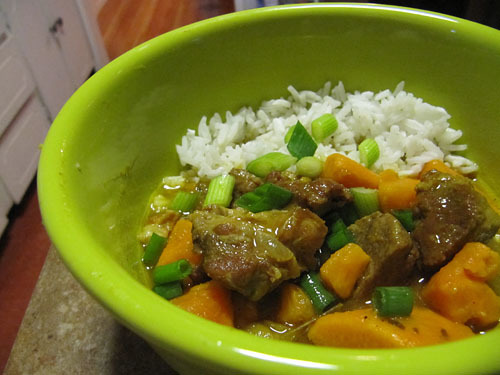 Here it is, another French Fridays with Dorie (just fyi – site is down until Sunday) post. I've been looking forward to making this for awhile now and I after I've made it and had it for dinner, I have to admit, this has probably been my least favorite FFwD recipe. Now, the bar is pretty high of course, so it wasn't a total failure or anything, just not my favorite. My husband liked it a lot though.
Since it's also for lunch tomorrow, I'm thinking the flavors will come together even more overnight. Who knows, I may love it tomorrow!
Notes:
1. I added 4 garlic cloves, about 1/2 tsp ground cumin, and sweet potatoes.
2. I poured all the fat out of my pan and then deglazed with white wine. I poured that liquid into my pan with the 1.5 cups of water.
3. I crushed up my cardamom seeds a bit.
4. I tossed my carrots and onion, after sauteing briefly, into the pork to braise in the oven. I did cook my sweet potatoes separately and add those at the end.
5. I also added a splash of fish sauce at the end, along with the honey.
6. Chopped green onion for garnish!
Okay, on with the photos.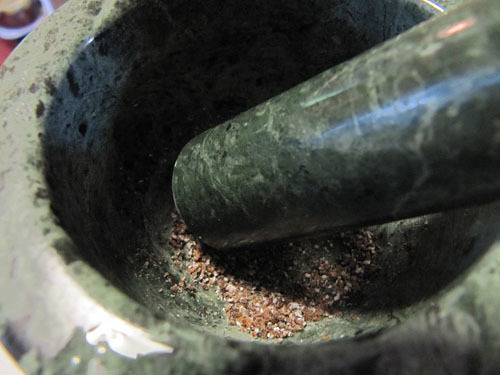 Grinding up cardamom seeds.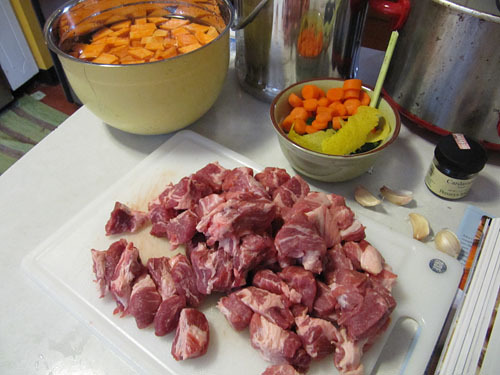 Look at me, all with the mise en place and stuff.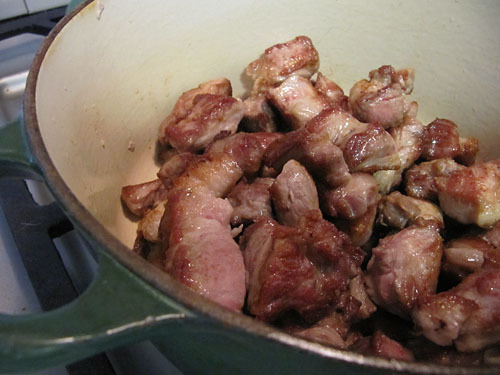 Browned pork, waiting for the coconut milk, lemongrass, spices, etc…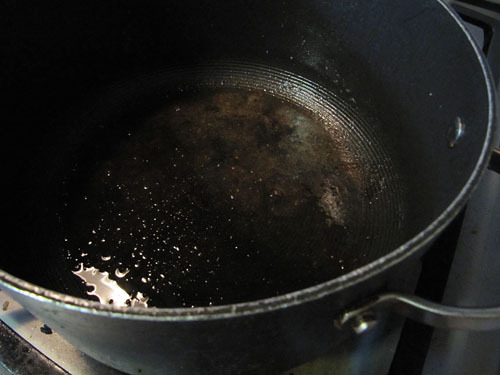 All the good stuff on the bottom of the browning pan. Soon to be deglazed with a little white wine. And some for the chef, too.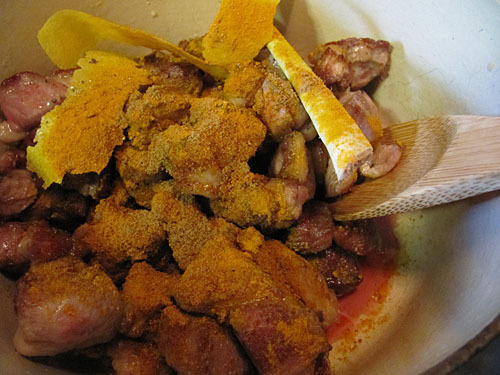 Spices, lemongrass, lemon peel and whatnot.< ?i>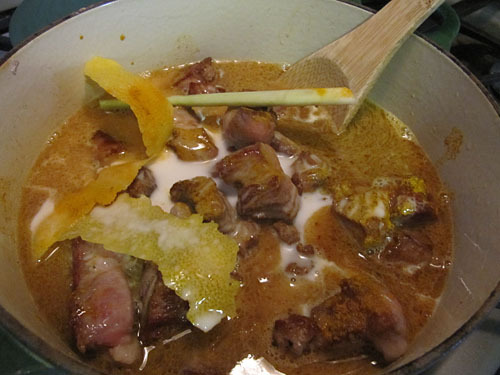 Swirling coconut milk.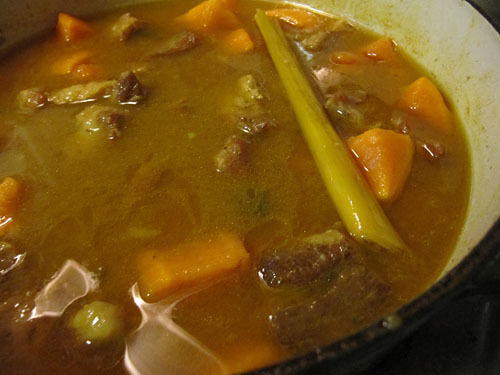 After the braise, meaty and fragrant.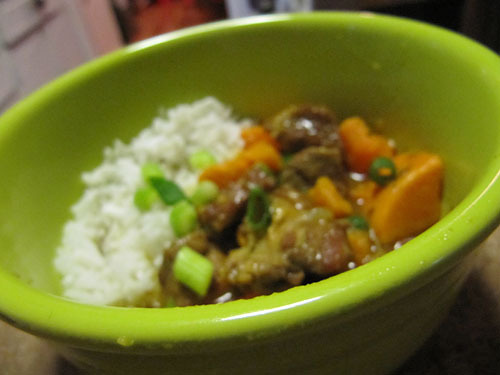 Ready for snacking.

And just a reminder, all of the French Friday with Dorie recipes are in the book, Around my French Table. We're not supposed to post the recipes on our blogs, so I'm not, but they're all right there. In the book!