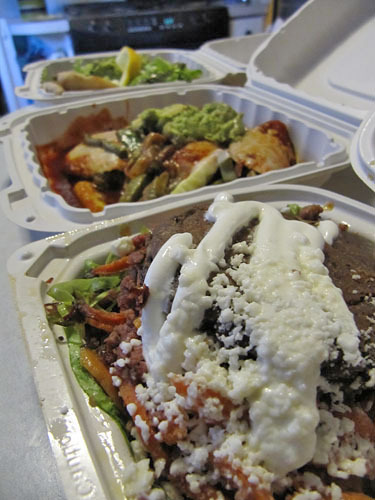 The other night we (I) didn't really feel like cooking so we did something we hadn't for a while — we ordered in using Delivered Dish and got some food from Trebol in North Portland.
It seems when Delivered Dish first starting delivering in Portland, it seems like we called an order in at least every couple of months but then we sort of forgot about it. I'm not sure why, we always had good service and we thoroughly enjoyed our every-so-often Indian food fix brought directly to our house.
Anyway, we opted to order through them recently and it was nice to be able to order online now. Before, it was phone only. It was also nice that as I added things to the order area, I saw exactly what I was spending. It's really easy to get carried away when ordering tasty food. Especially Mexican food, where I tend to want to order one of everything. Oh and also, it looks like Delivered Dish is in Denver and San Diego now. Funny, because I have actually mentioned that to friend in Denver before.
But back to Portland — It took about 45 minutes on a Friday night (I ordered about 5:30) and the delivery person was super nice. I was actually considering asking if I could take his picture when he got here, but that seemed kind of lame. Plus, he had tons of food to start handing over to me! Food was more important.
We got a couple of starters (Guacamole, Masa Cakes), two entrees (Enchiladas and Flat Bread with Braised Chicken) and a dessert to split. The delivery charge is based on your zip code and where the restaurant is — to our house it was $6.49.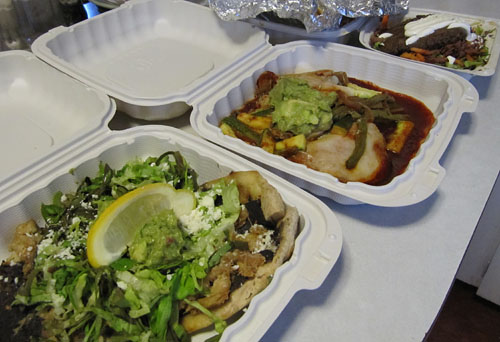 House Made Flat Bread topped with Braised Chicken, Black Beans & Guacamole, Traditional Enchiladas with Summer squash, grilled cactus, caramelized onions, fresh cheese & a fried egg and Masa cakes stuffed with wild boar, roasted yams, & aged cheese topped with creme fraiche.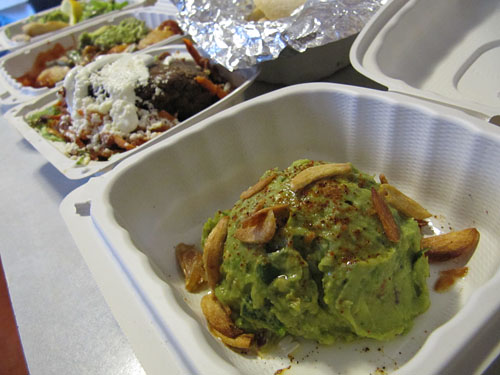 Guacamole con Chiles y Ajo – Organic avocados with Serrano chiles & caramelized garlic and another view of the Masa Cake. Garlic was fabulous. But you are probably not surprised by that, are you?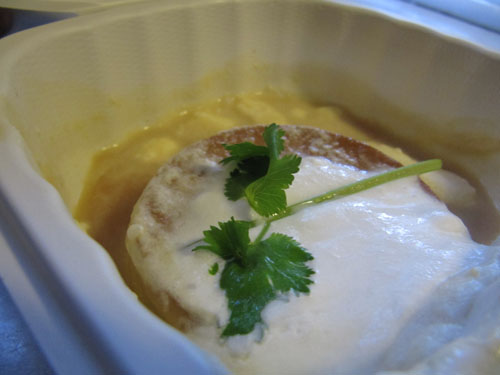 Tequila Caramel Flan with Chantilly Cream. Yes.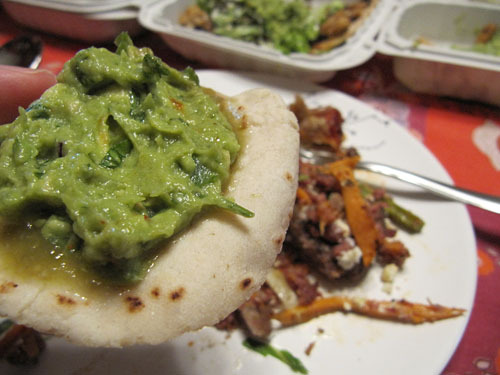 Awesome guacamole on a little tortilla.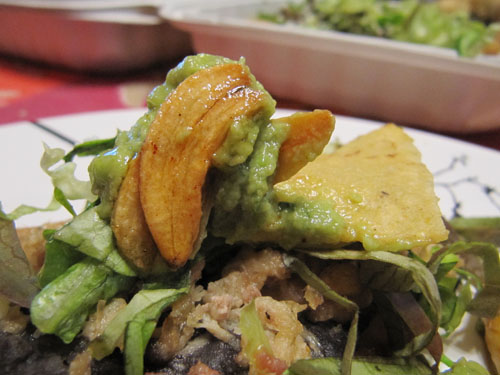 Did I mention the caramelized garlic?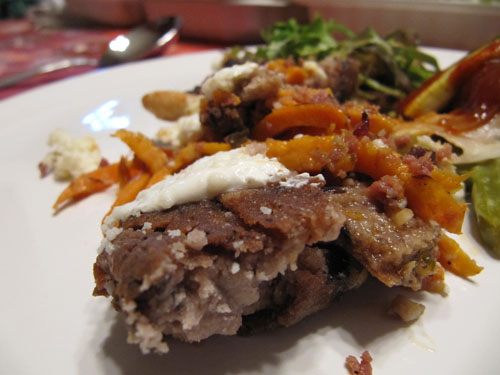 More masa cakes stuffed with wild boar.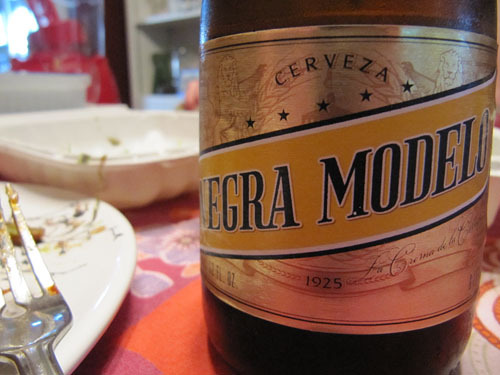 The perfect accompaniment.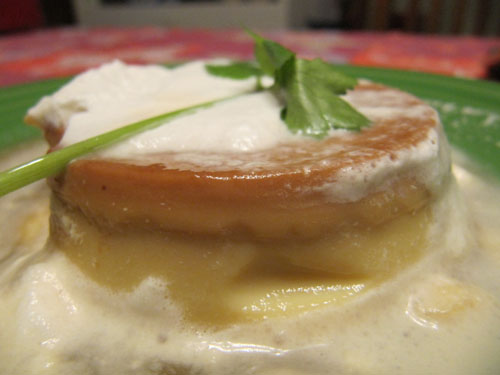 Dessert time! I actually love cilantro so I was happy to see a sprig on top of the flan.