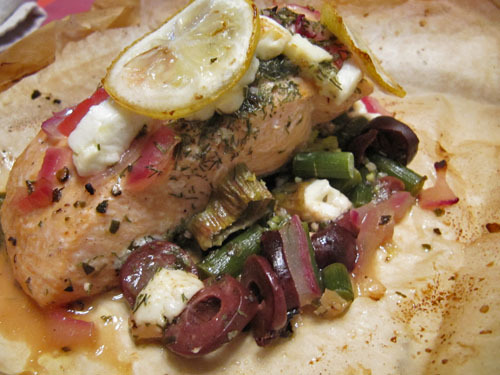 I loved this week's French Fridays with Dorie, but in truth fish en Papillote is something I've made many times before. It's such an easy, healthy way to make salmon or halibut or almost any kind of fish. I think I first saw it in a cookbook a few years ago, using the paper parchment heart method for cooking. That's what I used below just because I'm used to doing that.
Okay, here are my notes from this week's FFwD:
1. I switched it up a bit and did a Mediterranean theme with some spinach leaves down first, then the fish, diced red onion, chopped garlic tops, kalamata olives, lemon slices, feta, dried dill and dried oregano (I would have used fresh herbs but I didn't have any on hand). Plus a squirt of lemon juice, a lemon slice or two, and a drizzle of olive oil.
2. I had parchment paper so I used that. I folded a piece in half and cut out a heart shape. Then repeated. I placed all the ingredients for a packet to one side of the fold, closed it over and then folded around to seal.
3. My chinook salmon fillets were about 6 oz each, so I gave the packets about 15 minutes (14 probably would have been fine).
4. This was a great Wednesday night dinner.
Okay, on with the pictures!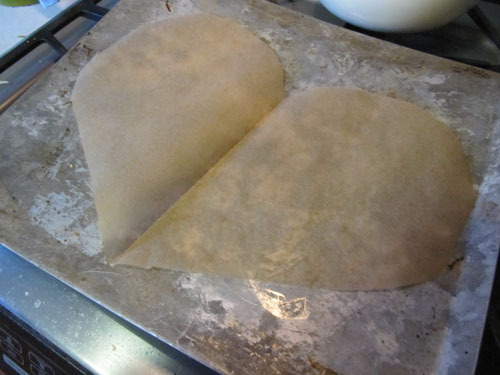 One of the parchment hearts, cut out and waiting.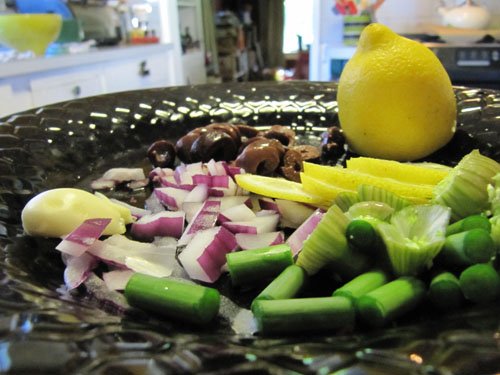 All of the veggies and what-not that will go in with the salmon.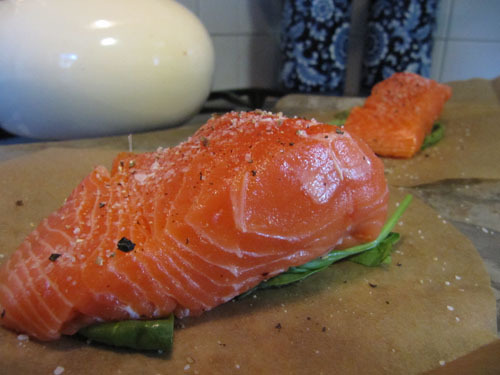 Chinook salmon! And look, there's a bone I missed…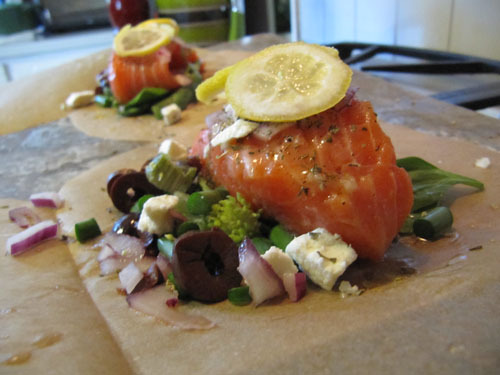 Ready to fold up and put in the oven.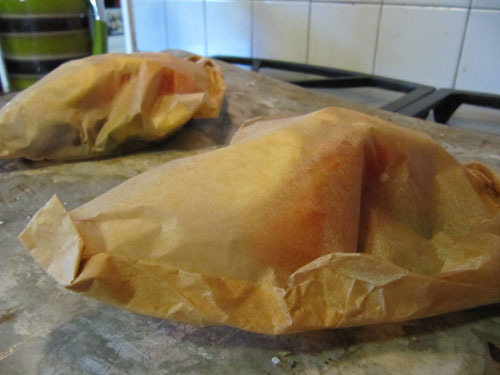 Cute and delicious little packages.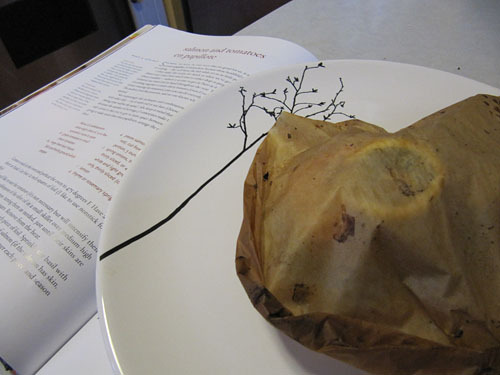 After baking and on the plate.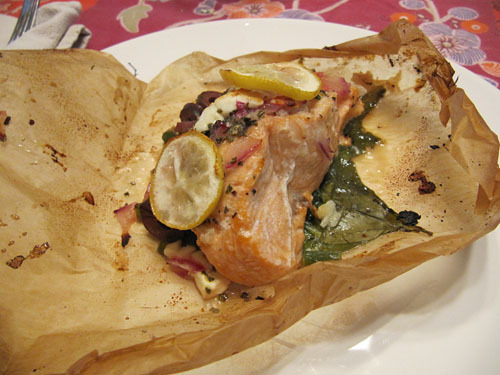 Voila! Mediterranean Salmon en Papillote!