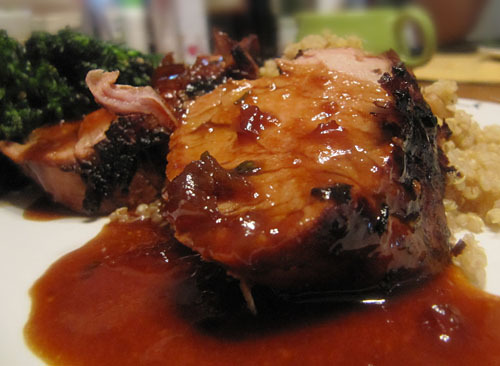 I. This is some really good pork tenderloin. You definitely need to grill some this Summer. Just pick a day and do it, you won't be sorry.
II. I started volunteering at the Montavilla Farmers Market taking photos and it's so fun. I'm posting my pics on flickr, both in sets and also, adding the best ones to the Montavilla Farmers Market group.
III. You should enter the Bob's Red Mill Spar for the Spurtle (oatmeal!) contest. The details are below.
But first, let's get back to the pork. A pork tenderloin is the perfect thing to grill in my opinion, because it's on there just long enough to make the 30+ minutes you waited on the coals seem worth it. After 15 or so minutes you are rewarded with delicious, juicy, tender pork. Hooray!
Epic Marinated & Grilled Pork Tenderloin
Will feed 2-3, more people? Get more tenderloins & double the sauce. Recipe adapted from Charlie Palmer on Sara's Secrets
1 pork tenderloin
1/4 cup soy sauce
1/4 cup dry sherry
1/4 cup honey
2 tbsp rice wine vinegar
2 tbsp vegetable oil
1 tbsp fresh orange juice
1 tbsp minced fresh rosemary
1 tbsp minced shallots
1/2 tsp minced fresh ginger
Trim the tenderloin of all fat and silverskin. Place it in a shallow baking dish or large zip lock bag.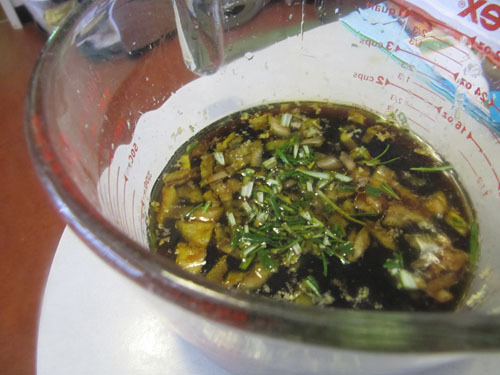 Combine the soy sauce, sherry, honey, vinegar, oil, and orange juice in a medium bowl, whisking until well blended. Stir in the rosemary, shallots, and ginger. Pour the mixture over the tenderloin. Marinate at room temperature for 2 hours.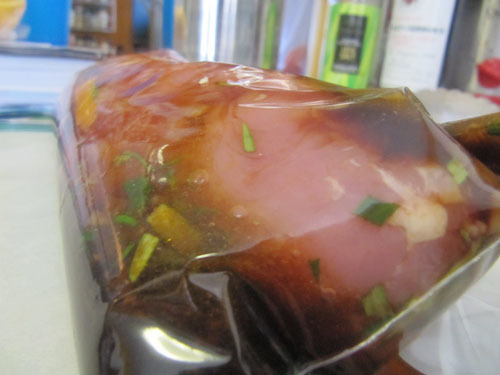 Preheat an outdoor grill or indoor grill pan. Remove the pork from the marinade, shaking off any excess.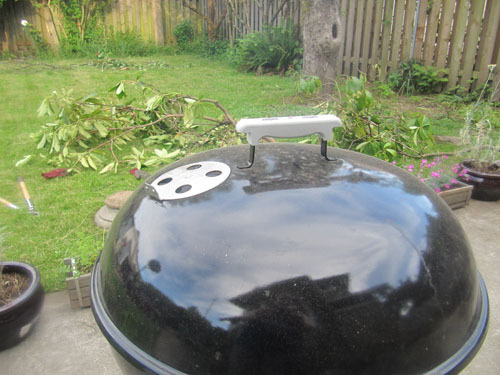 Place the tenderloin on the grill and cook, turning frequently, for about 15 minutes, or until an instant-read thermometer inserted into the thickest part reads 145 degrees F. Transfer to a platter and allow the meat to rest for 10 minutes before carving.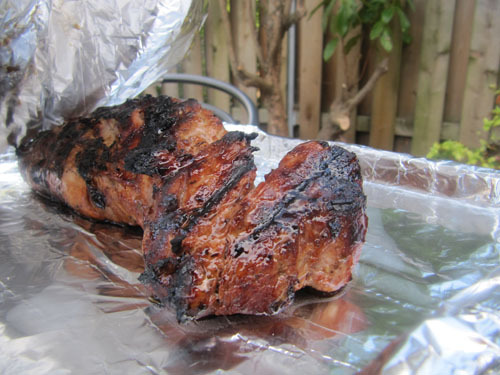 Meanwhile, place the marinade in a small saucepan over medium heat and bring to a simmer. Simmer for 10 minutes, or until slightly thickened.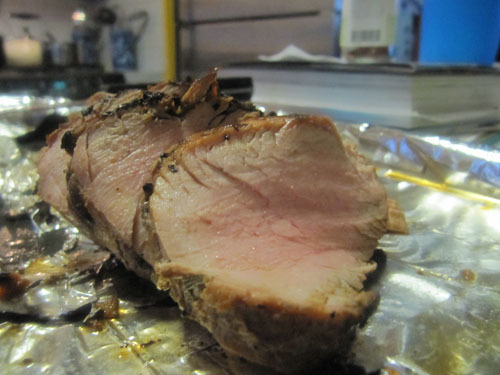 Slice the pork into 1/4 inch-thick slices, spoon the hot marinade over the pork. Oh my god, nom-nom.
***
And finally, thing III:
So, do you like oatmeal? Or Scotland? Then you totally need to enter this contest. Seriously!


http://www.youtube.com/watch?v=4NL9W-YrUMU&feature=player_embedded

Get more information here at Spar for the Spurtle!