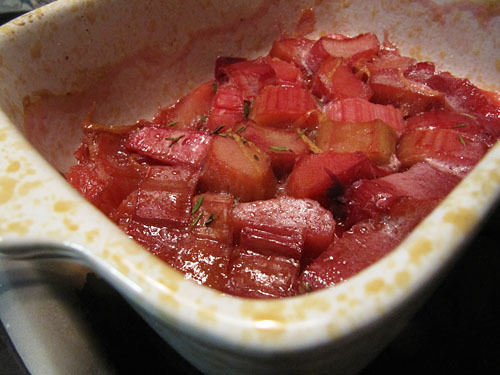 Oh, hello Friday! It's time for another French Fridays with Dorie. This week it's Roasted Rhubarb. Super simple, but very delicious. We had ours on the side of a lemon curd tart (previous blog post).
Notes:
1. I used a California lemon for my lemon zest!
2. I added some thyme leaves to the rhubarb because…um, why not!?
3. It was very good. Maybe next time we'll have it warm from the oven over ice cream.
4. I am really enjoying The Book of Mormon cast recording.
See everyone's posts here. And okay, picture time!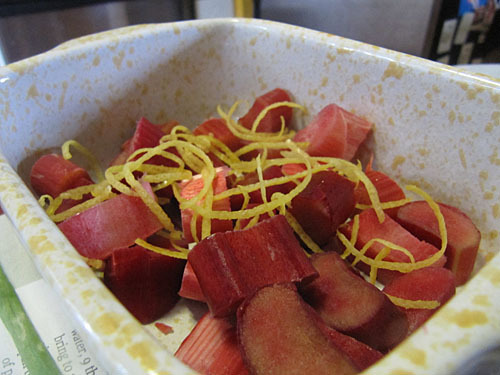 Chopped rhubarb and lemon zest.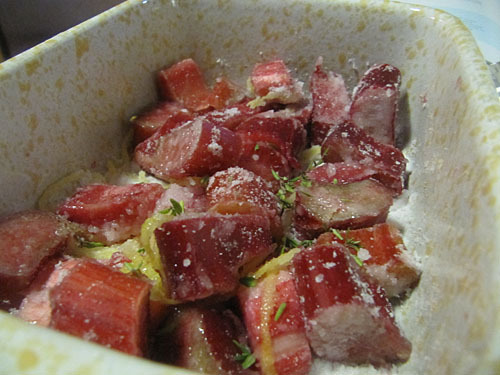 Tossed with sugar and thyme leaves.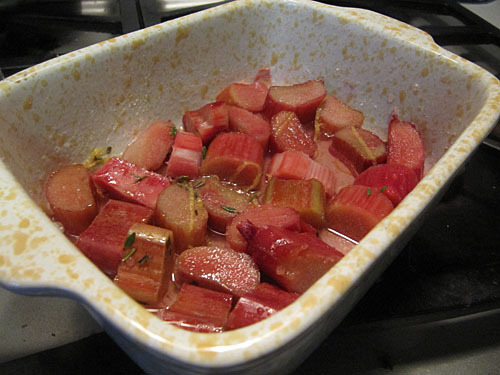 After initial baking, foiled removed.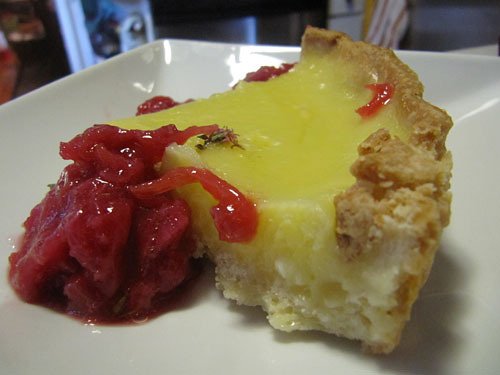 On the side of lemon curd tart. Wonderful!