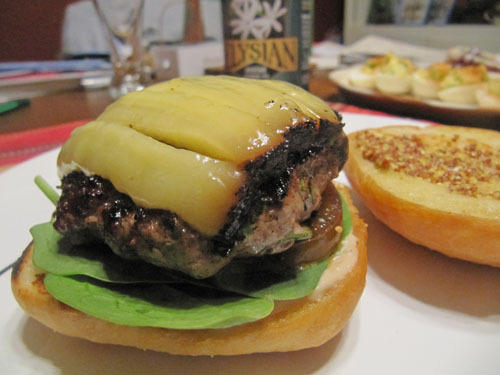 These were truly epic lamb burgers. A few factors that made them so good — the lamb was very local. I got it a couple of weeks ago (frozen!) at the Flying Fish Company, which is conveniently located about five blocks from our house on the weekend. Yeah, I know it's lamb and not fish but if you stop by there you'll find they have all manner of delicious and local things in the freezer that you can buy.
The lamb was from Hawley Lamb Ranch in Cottage Grove, OR. They don't seem to have a website, but wow, was this great lamb! I will definitely be getting more soon!
Another awesome thing about these burgers is the cheese I used. It is leftover roadtrip cheese from Beehive Cheese, just outside of Ogden, UT and was local while we got it. My burger had Barely Buzzed while jwa chose some Habanero for his burger. If you ever find yourself driving around Uintah, UT looking for Beehive Cheese, here's a helpful tip — turn by the Best Western.
Finally, in a total overachiever move, I made the buns we used here. Hooray!
Herbed Lamb Burgers with Balsamic Mayonnaise
1/2 lb ground lamb
2 tbsp finely diced red onion
1 tbsp chopped parsley leaves
1 tsp chopped rosemary leaves
1/2 tsp salt
A few grinds of ground black
1/4 tsp + 1/2 tsp balsamic vinegar
1 tbsp mayonnaise
two buns, mustard, spinach, tomato & cheese for garnish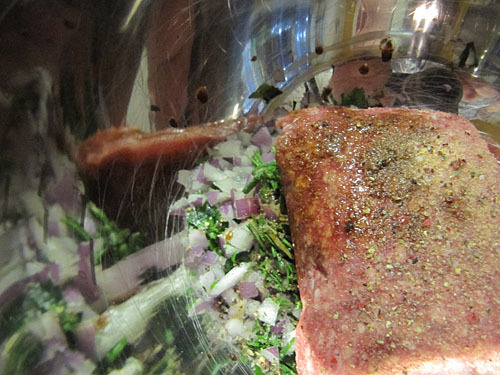 Combine the ground lamb through the black pepper in a bowl. Add 1/4 tsp of balsamic vinegar and mix to combine. Shape into two equal-sized patties.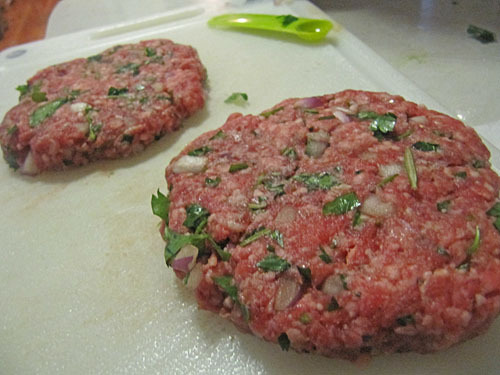 Heat a grill or a grill pan and when hot, cook for about 4 minutes per side. Add cheese for the last two minutes on the last side, if desired.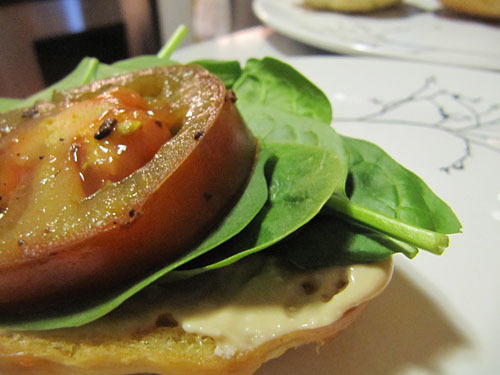 Mix the remaining 1 teaspoon of balsamic vinegar into the mayonnaise, and after warming the buns, divide the mayo between the buns. Spread a little mustard on the other half of each bun. Top with the spinach and tomato.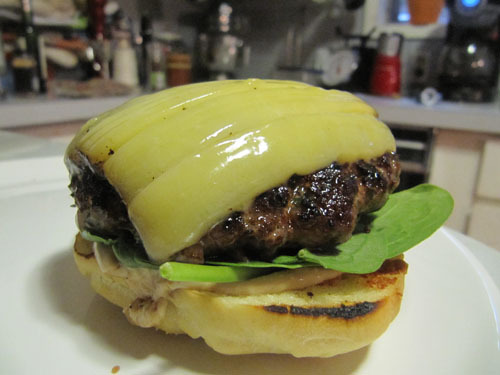 When the cheese is melted and the lamb burgers are done, put those on top of the spinach. Then, pour yourself a beer, because you're ready to eat!