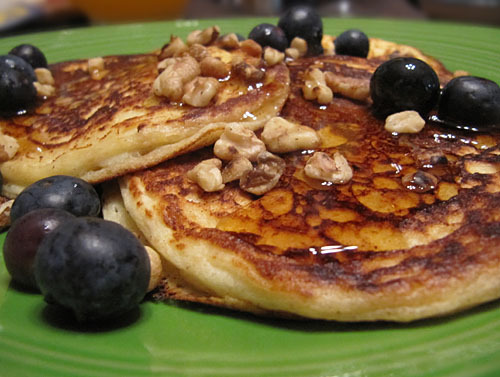 Ah, Oregon! Where it's pancake weather until at least mid-June! This was a very nice brunch after our return from vacation and it was honestly very awesome to cook in my own kitchen again. Sigh. I missed you kitchen!
These pancakes are very light and flavorful, with just a hint of nutmeg and a good, lemony flavor. This recipe will make 2-3 servings (okay, maybe one serving if you really like pancakes).
They also go really well with mimosas. I'm just saying.
Lemon Ricotta Pancakes with Blueberries & Toasted Walnuts
Adapted from a recipe by Bobby Flay
3/4 cup AP flour
1 tbsp baking powder
1/4 tsp ground nutmeg
1/4 tsp salt
2 tbsp granulated sugar
1 cup ricotta cheese
2 eggs
2/3 cup fat free or low fat milk
1 lemon, zested and juiced
Butter, for pan or griddle
1/2 pint fresh blueberries, washed
1/4 cup toasted walnuts, broken up into pieces
Maple Syrup
Preheat a nonstick griddle or large skillet.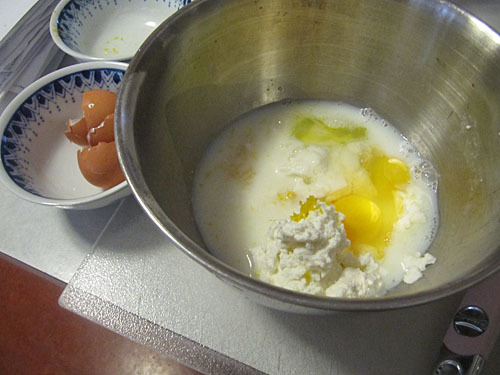 Combine flour, baking powder, nutmeg, salt, and sugar in a small bowl. Whisk together the cheese, eggs, milk, lemon juice and zest in a large bowl.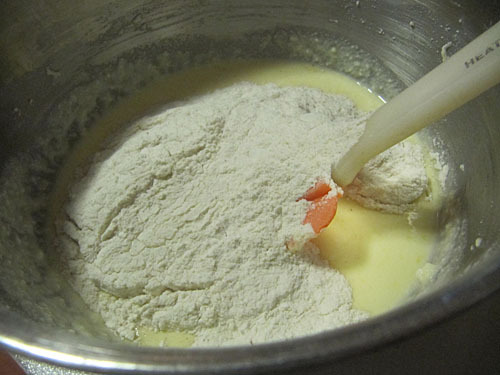 Add the flour mixture into the wet ingredients and mix with a rubber spatula until just combined. Melt a little butter into onto your heated cooking surface.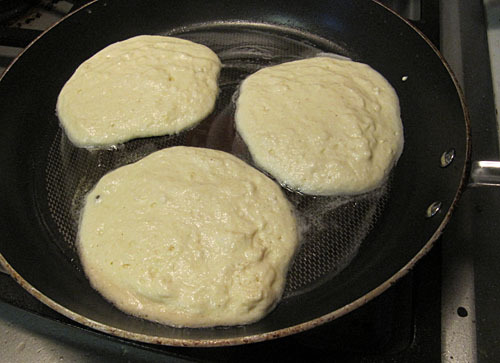 For each pancake, pour approximately 1/4 cup measure of the batter on the griddle/pan surface and cook on both sides until light golden brown.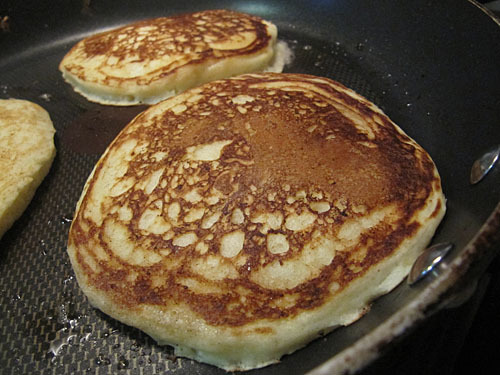 Repeat until no batter remains, reapplying a little butter to the as needed. I got about 9 small-to-medium-sized pancakes.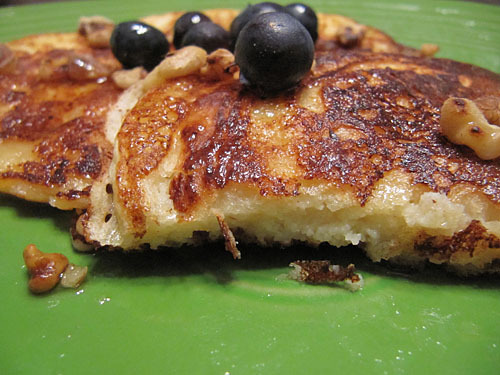 Plate and serve with the blueberries and walnuts on top and the maple syrup.