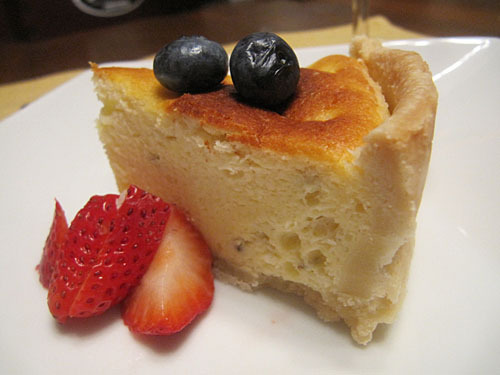 Short and sweet today, because I am tired. French Fridays with Dorie: Goat cheese cheesecake edition. Delicious! Go!
1. I was the lazy this week and used store bought crust. Oh, the shame!
2. But to make up for that, over half the chevre I used was homemade! In that mound, I layered in dried lavender and orange zest so my tart had those flavors too.
3. Berries on top were delicious!
4. I hope it freezes okay, because half of mine is now sitting in the freezer.
5. My springform pan is about 6 inches, so I kinda of 2/3rd-ed the recipe. Seemed to work fine!
6. I couldn't decide between vanilla or brandy so I added a smidge of both.
7. I really liked this. Next time, I may try to make it just a bit sweeter or serve with more fruit.
Check out everyone's posts here. Okay, on with the process pictures of this recipe.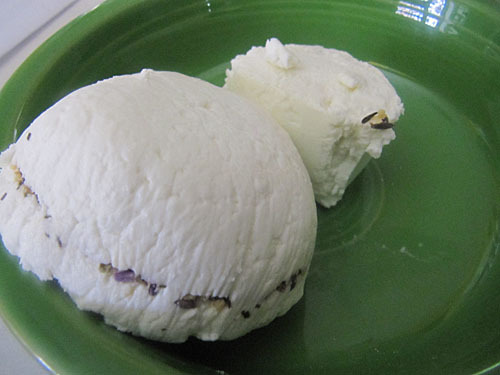 About 4 oz homemade chevre, and 2 oz store bought.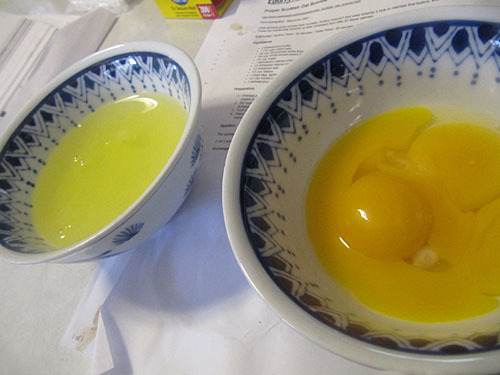 Separated eggs are separated.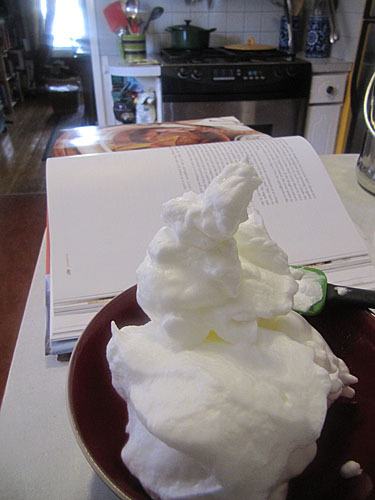 Egg white mountain.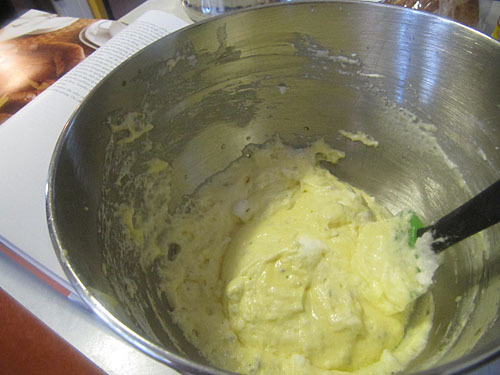 Incorporating egg whites into chevre, yolks and sugar.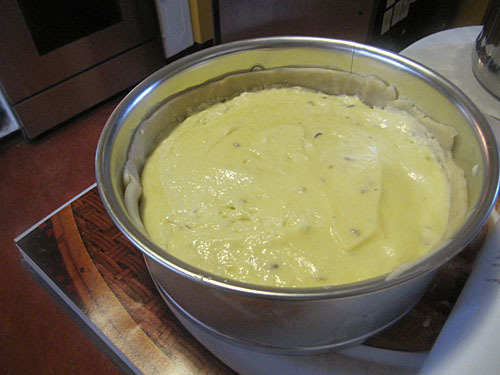 In the pan, awaiting the oven.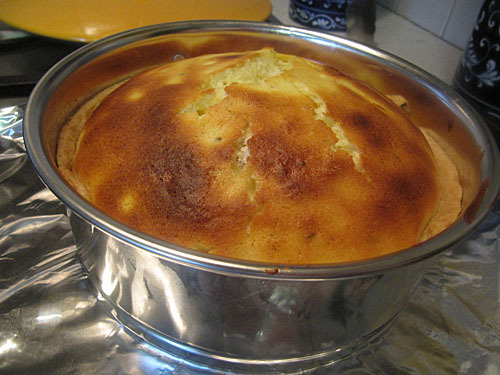 After baking…mine had slightly less oven time because of the smaller pan, so I didn't get that dark, almost burnt top.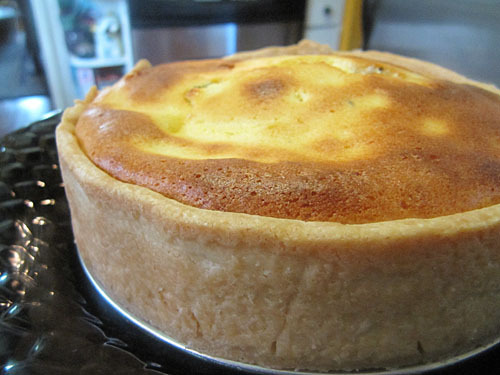 Un-springformed.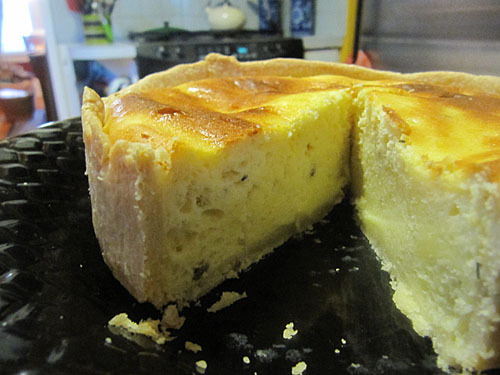 Sliced, ready for nom-ing.