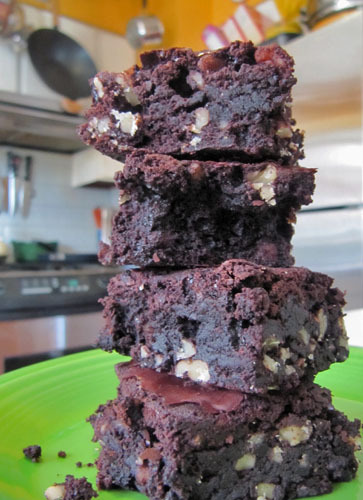 What's better than fudgey, chocolately, crinkley-topped, walnut-filled brownies? Brownies made with browned butter so they are even nuttier and tastier.
These are good for a weekend because you have two whole days to eat a lot of them before you decide you really should take them into work Monday, so you don't eat them all.
Or something like that…
Browned Butter Brownies with Walnuts
From Bon Appétit Magazine
Nonstick vegetable oil spray
10 tbsp (1 1/4 sticks) unsalted butter, cut into 1-inch pieces
1 1/4 cups sugar
3/4 cup natural unsweetened cocoa powder (spooned into cup to measure, then leveled)
1 tsp vanilla extract
2 large eggs, chilled
1/3 cup plus 1 tablespoon unbleached all purpose flour
1 cup walnut pieces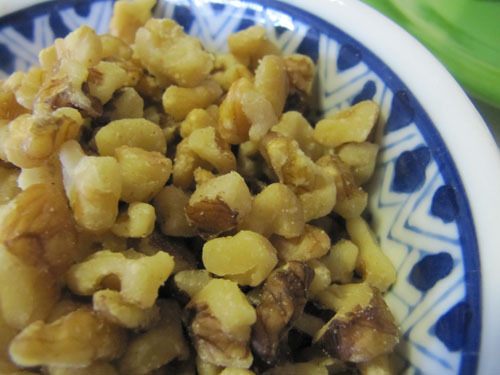 Position rack in bottom third of oven; preheat to 325 degrees F. Line 8x8x2-inch metal baking pan with foil, pressing foil firmly against pan sides and leaving 2-inch overhang. Coat foil with nonstick spray.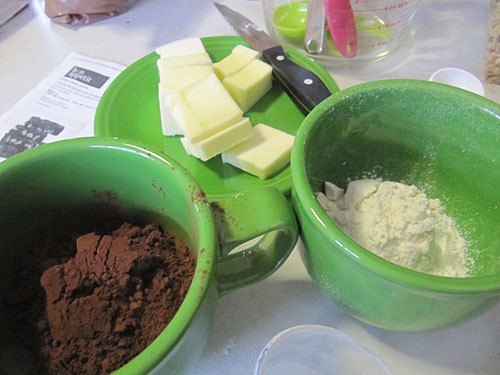 Melt butter in medium saucepan over medium heat.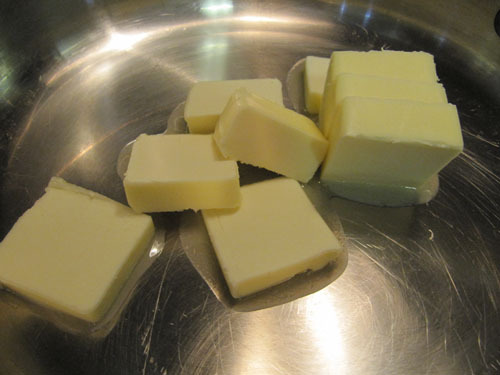 Continue cooking until butter stops foaming and browned bits form at bottom of pan, stirring often, about 5 minutes.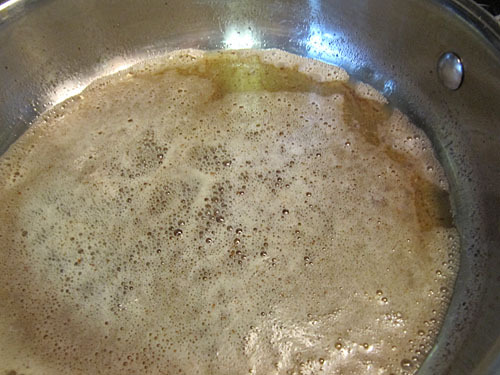 Remove from heat; immediately add sugar, cocoa, 2 teaspoons water, vanilla, and 1/4 teaspoon (generous) salt. Stir to blend. Let cool 5 minutes (mixture will still be hot) and transfer to either a stand mixer or a bowl you can use a hand-held mixer with.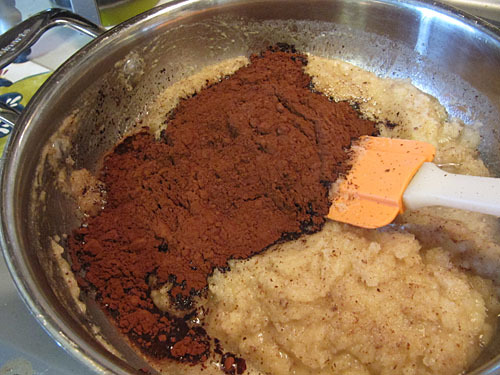 Add eggs to hot mixture 1 at a time, beating vigorously to blend after each addition. When mixture looks thick and shiny, add flour and stir until blended.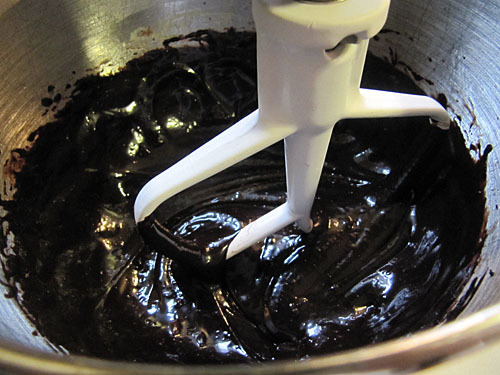 Beat vigorously 60 strokes. Stir in nuts. Transfer batter to prepared pan.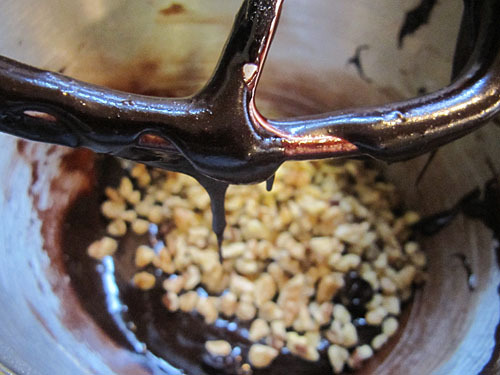 Bake brownies until toothpick inserted into center comes out almost clean (with a few moist crumbs attached), about 30-40 minutes (mine took 40 minutes). Make sure you start checking for doneness after 25 minutes and go from there if needed. Cool in pan on rack. Good luck with the waiting-to-cool thing.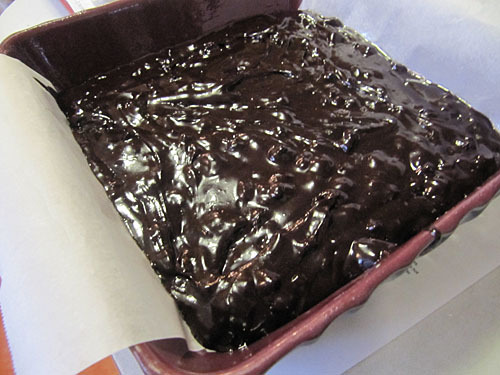 Using foil overhang, lift brownies from pan. Cut into 4 strips. Cut each strip crosswise into 4 brownies.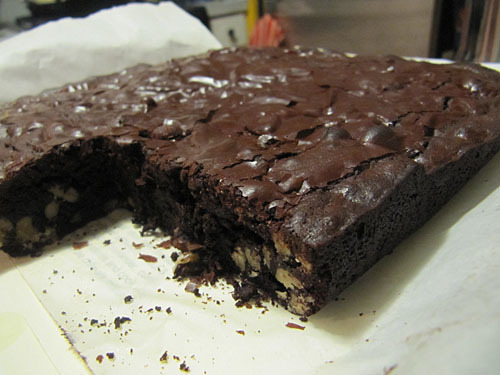 Oh, these are so good! You may start cutting little pieces off before they are even out of the pan. That's okay. It's the weekend…that's the kind of thing you do on the weekends.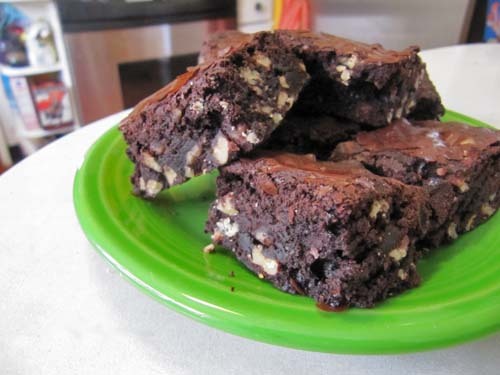 In other news, I think it's finally Spring here! We have blooms the beginnings of blossoms on our apple tree and it was actually sunny all day today.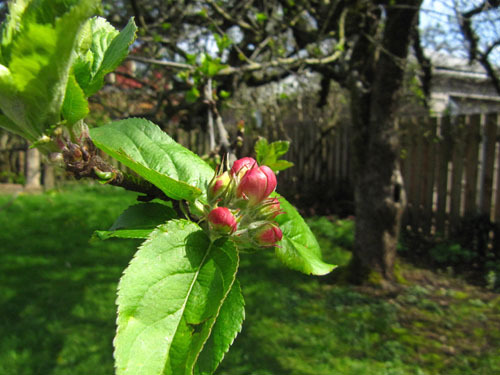 Looking out into the backyard. Little frog things for garden pots. Right now they are all just stacked up in a pot. I should probably plant something in there instead, maybe. Perhaps my container eggplant or some chard.