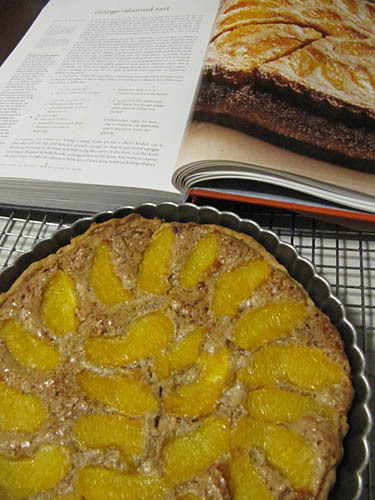 Well, it's (almost) Friday again. Let's go to France with French Fridays with Dorie!
This week was the Orange Almond Tart, which to my delight, I had practically everything I needed to make it already at home. A couple of months ago, I picked up a bag of Almond Meal at Trader Joe's and hadn't even opened it yet. Perfect! I also had a ball of Dorie's 'Good For Almost Anything' Pie Dough in the freezer. Now, I know the original recipe called for the Sweet Tart Dough in Around My French Table, but I figured the pie dough would work just fine (it did). All I had to do was defrost it the day before.
Verdict: This was delicious! I was going to bring some into work Friday, but after tasting it I changed my mind. Plus, it is a little messy to slice, so it is all for jwa and I this weekend! Hooray!
Anyway, things I learned/did while making this recipe:
1. Almond Meal from Trader Joe's. I just used that for the Almond Flour..was I supposed to do anything special with it? I assumed I could just substitute.
2. I was about 2 tablespoons shy of the granulated sugar. I added two tablespoons of brown sugar to make up the difference. It was good.
3. Instead of dark rum I added 1 tsp amaretto and 1/2 tsp vanilla extract just to be wacky. Why choose just one?
4. I had leftover orange slices. I just snacked on those while the tart was baking!
5. I took the 2 day approach to this. Night 1: sliced the oranges and set them to dry out between paper towel layers in the fridge overnight. Defrosted the pie dough and made the almond cream. Night 2: Rolled out the dough and par-baked the crust, let it cool, put the tart together and baked it.
6. I baked mine for about 57 minutes. After letting it cool 40 minutes I tried slicing into it and it was just a little bit, not as firm as I expected it to be. Maybe I just didn't let it cool enough? It tasted wonderful though, so I'm not too upset or concerned.
7. Upon looking at everyone's at the LYL so far, I'm thinking the almond meal made my pastry cream a little heavier and that the small amount of subbed brown sugar that I had to use, made my almond cream darker.
Okay. Enough of that…on with the pictures!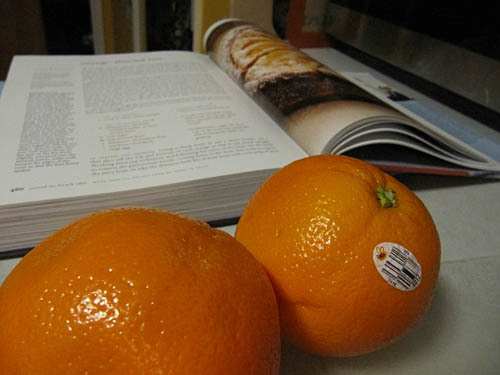 Oranges about to be supremed.

Drying out a bit.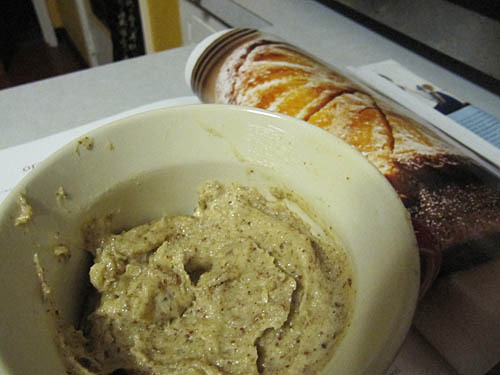 Almond cream in search of a tart.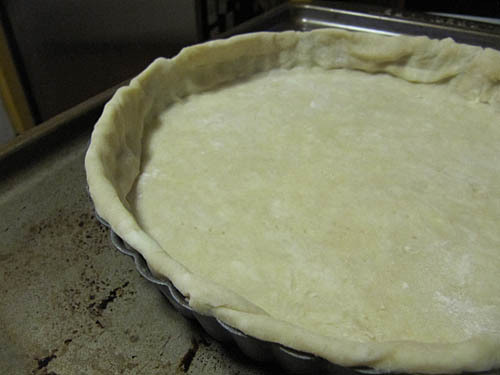 Tart shell ready to be par-baked.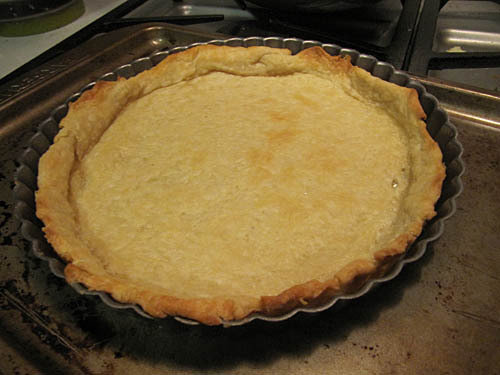 There was a little shrinkage. Oh well…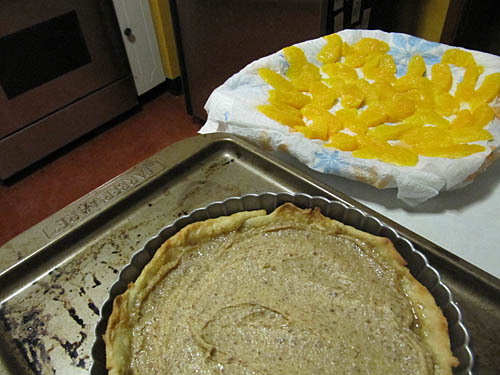 Putting it together.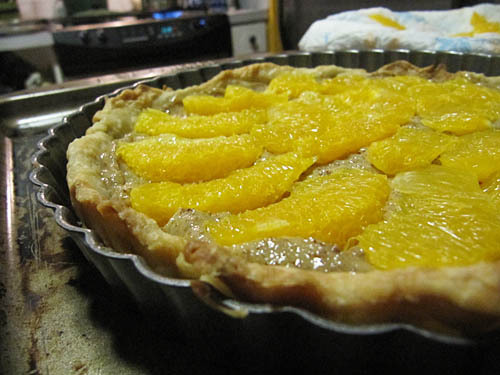 About to go into the oven.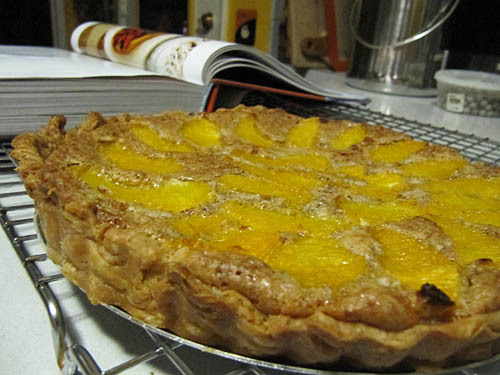 Waiting…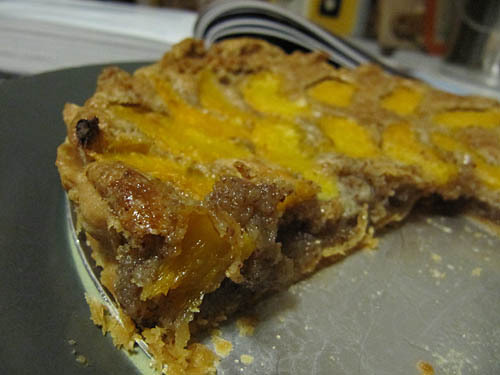 Finally! Ready to taste.

And…here are everyone's posts.
As usual for these FFwD posts, the recipe is in the cookbook, Around my French Table by Dorie Greenspan. You should get it if you haven't already. But, if you are dying to try this (and you should be) but don't have the cookbook yet, I did notice that the recipe is online here: Cape Cod Online.