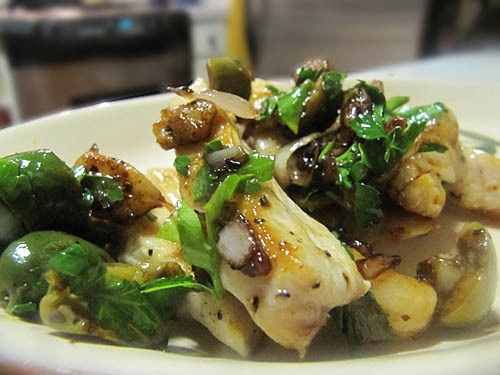 I am always looking for something quick and relatively tasty that I can whip up after work for either dinner that night, or to have for lunches the next day. This was a lunch-the-next-day dish and it worked really great for that.
This is a good amount for two people. Double it up if you want more than that. It's great with whole wheat (or regular) couscous on the side.
Chicken with Warm Green Olive and Shallot Vinaigrette
Adapted from a recipe in Bon Appétit
2 tbsp extra-virgin olive oil, divided
1/2 to 3/4 lb chicken breast(s), sliced into strips (If you're lucky, this will just be one huge chicken breast…this is how it worked out for me)
1 medium shallot, diced
2 garlic cloves, minced
1/4 cup halved pitted green olives, chopped
small handful golden raisins
1 tbsp balsamic vinegar
1/4 cup chopped fresh Italian parsley
1/2 tsp finely grated lemon peel (about 1/2 a lemon)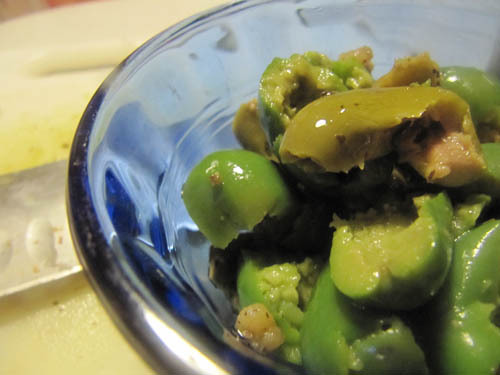 Heat 1/2 tablespoon oil in extra-large nonstick skillet over medium-high heat. Sprinkle chicken with salt and pepper.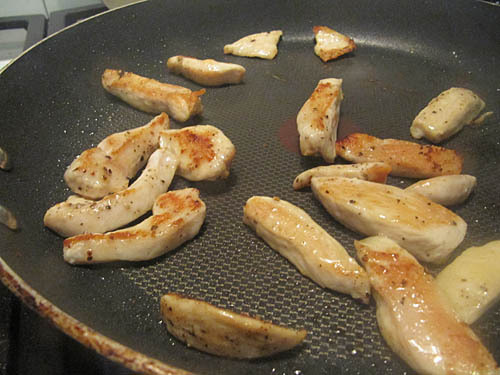 Add chicken; brown until cooked through, 3 to 4 minutes per side. Transfer to plate; tent . . . → Read More: Chicken with Warm Green Olive and Shallot Vinaigrette