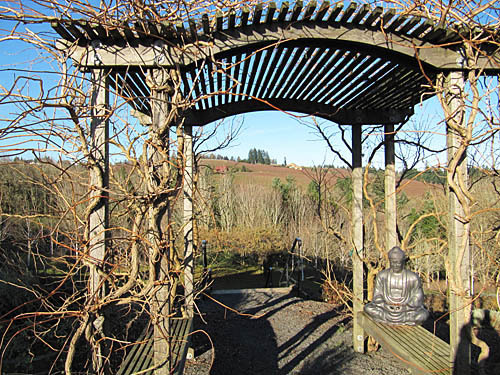 Red Ridge Farms
5510 NE Breyman Orchards Road
Dayton, Oregon 97114
Last weekend it was cold, clear and sunny, which is a pretty good deal for Portland in December. We took advantage of the weather to head to one of my most favorite place in all of Oregon — Red Ridge Farms in Dayton, OR. It's part plant nursery, part olive oil mill, part gift shop and part scenic destination/place for outdoor snacking. I drag jwa there at least twice a year and always take lots of pictures.
Here are some from last weekend.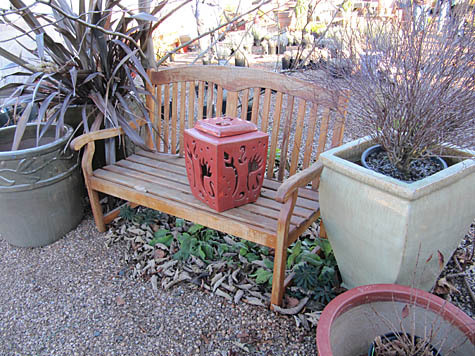 A chilly seat in the sun.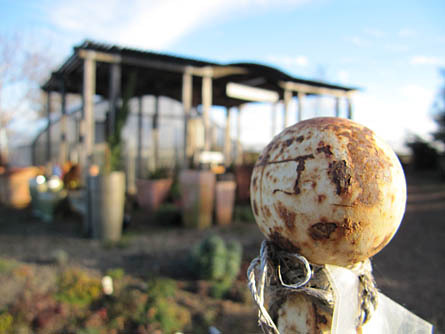 Blue sky and pottery in the distance.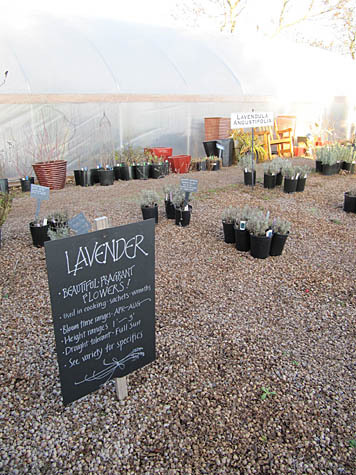 The last of the season's lavender…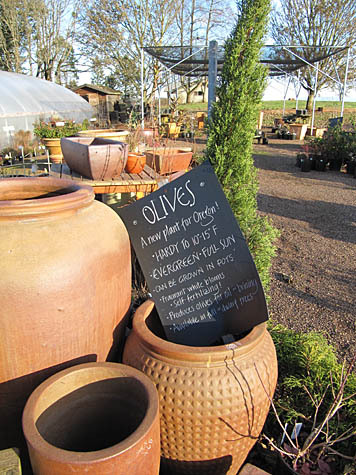 The olives are hanging out elsewhere, but they left their sign behind.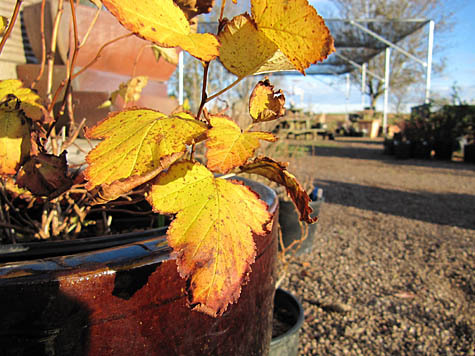 Leaves still golden…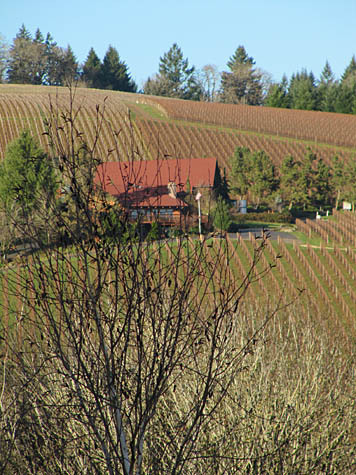 Red hills and Domaine Drouhin in the distance.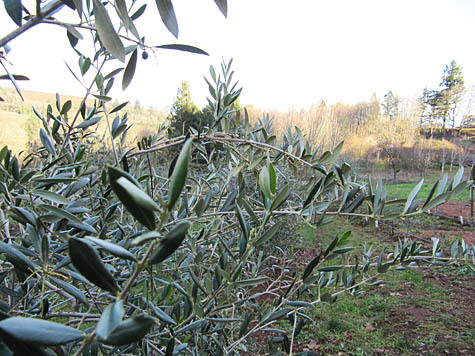 Olive plants, in the ground and braving the cold.
Recipes coming up this week (hopefully, if I can get them all posted): Lamb Cabbage Rolls, Ginger Snaps, and Short Rib Chili!