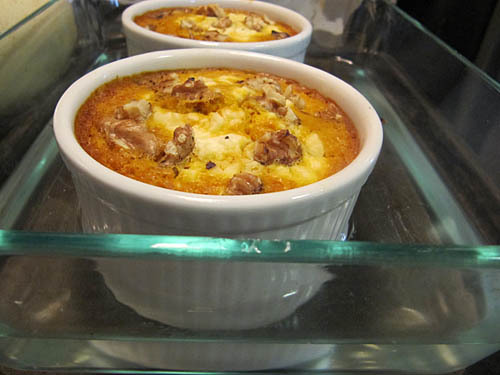 Hey! It's post number six of French Fridays with Dorie. This is actually more than the sixth week, but I missed a couple. For November, there's not a definite schedule, just four recipes to do on the Friday of your choosing. This Friday Thursday PM, I chose to post about Pumpkin-Gorgonzola Flans, but since I am not a huge blue cheese fan, I substituted feta cheese.
Again, the cookbook is Around My French Table by Dorie Greenspan and you should go buy it!
Here are a few notes from my flan-making experience:
1. Since there are only two of us, I halved the recipe. This required a little futzing with the egg yolk vs. whole egg combo. I went with two full eggs, instead of 1 1/2 whole eggs and one yolk. So, I think I had a tiny bit more egg white, but this way I didn't waste any egg.
2. I added 1 minced garlic clove because it is impossible for me to make anything savory without garlic. It can't be done, I tell you.
3. I also added about a 1/2 teaspoon of dried, rubbed sage.
4. These would be a great addition to Thanksgiving and I'm very tempted to make them again but there's only two of us this year and I'm already cooking enough for a family of six ten 14….!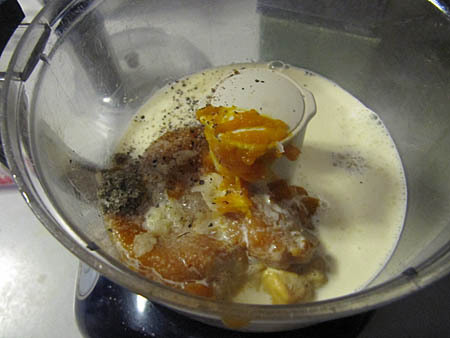 Assembling the ingredients in my processor.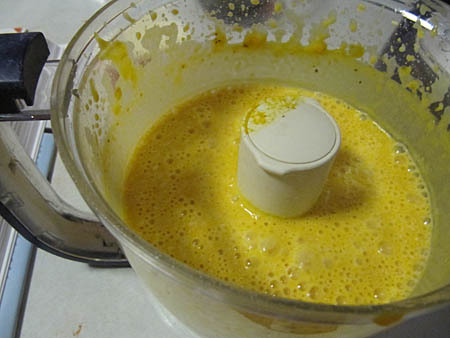 Processed!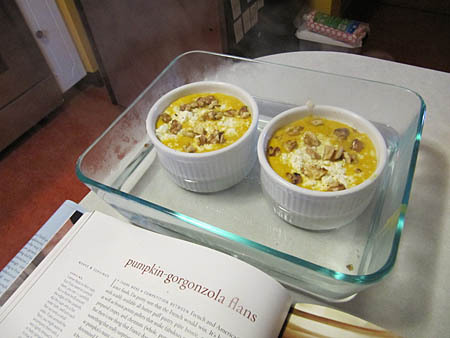 Ready to go in the oven (in their hot water bath).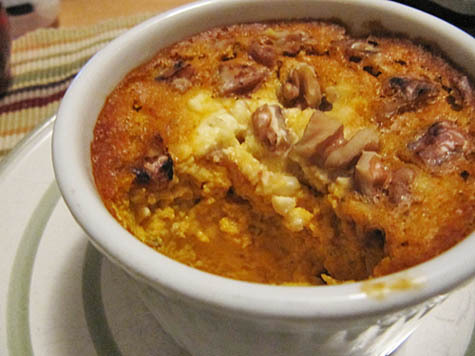 Mmmm!
Thanks again to the FFwD team for hosting a great event!