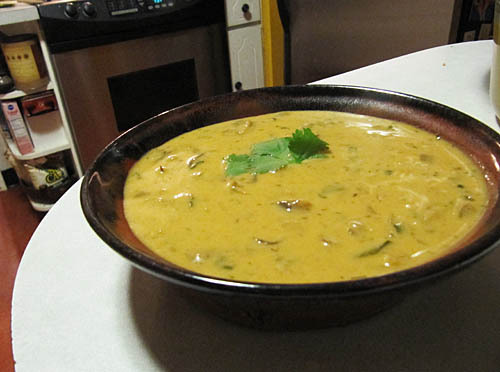 This is a soup I have known about for sometime, but only just recently made. It's from the Moosewood Cookbook and is, in theory, vegetarian. But, I used some homemade chicken stock so mine was not so much vegetarian as it was just plain delicious!
The original recipe called for 1/2 sour cream but I reduced that when I saw how creamy it was just from the initial roux. I also fought my instincts to saute the mushrooms in a fat, but to warm them in the stock, as directed to in the Moosewood Cookbook. It worked just fine although I can't help but wonder if olive oil (or god forbid, even bacon fat) sauteed mushrooms would be even better?!
Hungarian Mushroom Soup
Adapted from the Moosewood Cookbook
12 oz assorted mushrooms, sliced (I used 8 oz cremini and 4 oz shiitake)
1 yellow or white onion, diced
2 tbsp butter
3 tbsp flour
1 cup milk (I used non-fat)
2 tsp dried dill weed
1 tbsp smoked paprika
1 tbsp soy sauce
1 tsp kosher salt
2 cups chicken stock (mine was homemade from the bones of leftover Spanish Lemon Chicken with Honey & Saffron, completely also delicious, btw!)
1-2 tsp fresh lemon juice
1/4 cup cilantro, chopped (or use parsley)
fresh ground black pepper
1/4 cup (full fat) sour cream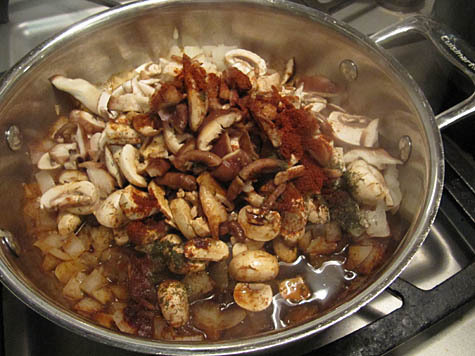 Warm the onions in 2 tablespoons of the stock, over medium heat. Salt lightly. After about 5 minutes, add mushrooms, 1 tsp dill, 1/2 cup stock or water, soy sauce, and paprika. Cover and simmer for 15 minutes. When the cooking time is up, the mushrooms will have shrunk down and released golden, delicious flavor all over your pan.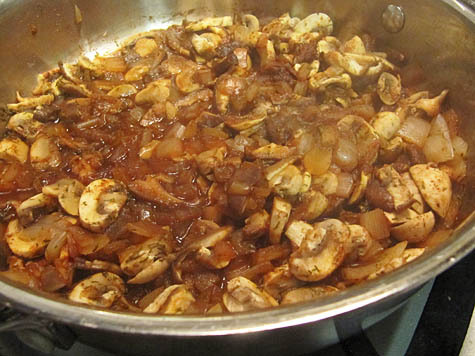 Meanwhile, while your mushrooms are covered up and making tasty things, melt the butter in large saucepan. Whisk in flour and cook, whisking for a few minutes. Add milk and cook some more, stirring frequently, over low heat about 5 minutes or until thick.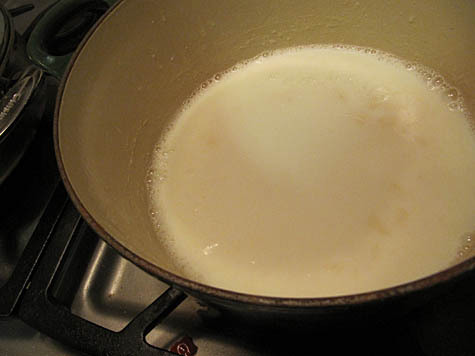 Stir the mumhroom mixture, cilantro and remaining stock into the milk, butter & flour. Cover it all up and simmer 10-15 minutes. Just before serving, add salt, pepper and lemon juice to taste. Stir in the sour cream, and, if desired, extra dill.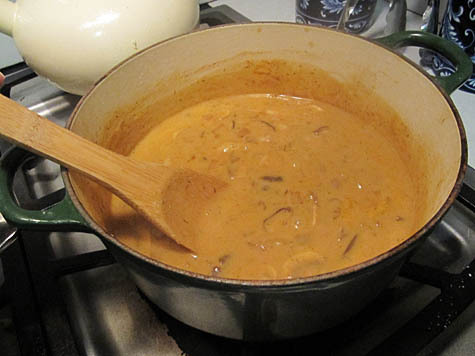 Serve garnished with a few cilantro or parsley leaves.