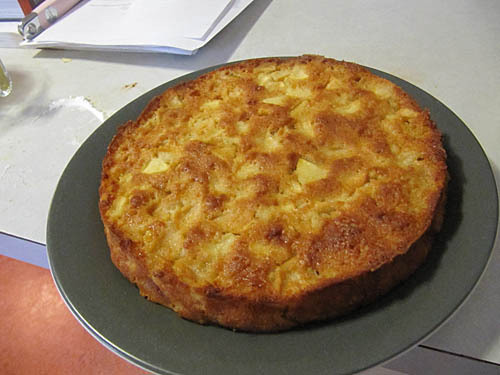 Okay, so I am just barely getting this in under the wire for French Fridays with Dorie and only because I live on the West Coast. If I were on Eastern time, I would be kind of screwed. But, hey it is still early Friday evening in Portland, so here we go. Yay!
Things I learned about Marie-Helene's Apple Cake:
1. It's really good! I've made a similar version before with a brown sugar-egg-pecan kind of glaze and I loved that one, but I really liked the rum flavor here. I think I will combine the two into one AMAZING-STUPENDOUS-AWESOME Apple Cake sometime in the future.
2. I brought half the cake into work with me and it was gone in about 30 minutes. I think that is a record new record for work snacks.
3. I used 4 types of apples in mine — golden delicious, granny smith, red delicious and a gala.
4. I got to meet Dorie when she was in Portland last week! I even have a picture below!
5. I did not use a springform pan. Mainly because I don't have one. After it was out of the oven and it had cooled briefly, I flipped it out onto a plate and then flipped it again, right-side-up, onto a second plate. Worked fine for me.
But first, here are the pictures.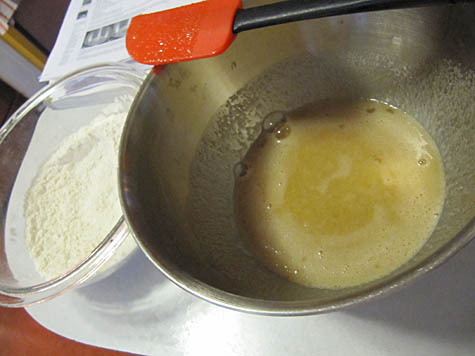 Getting the ingredients together!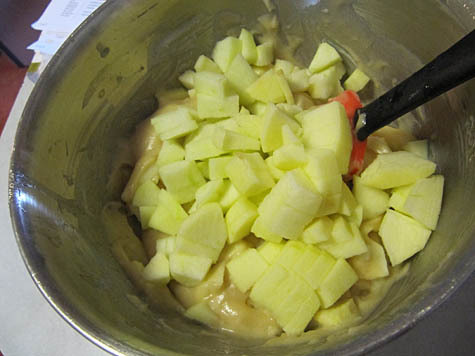 Adding the apples.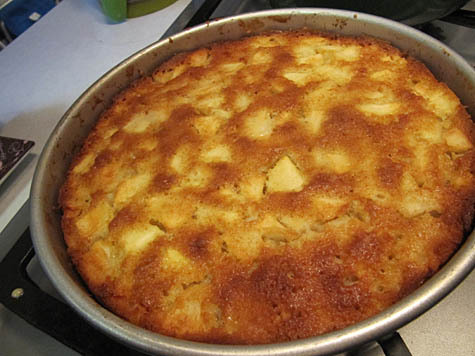 Out of the oven
Tuesday, October 19th, Dorie was in Portland at The Heathman Restaurant for a book talk and signing. I went and dragged jwa along with me (actually, he was happy to come with as he owes many tasty meals and desserts to Dorie too.) I left my books at home, as we were going to see Belle & Sebastian later that night (it was a jam-packed evening!), but I was excited to hear Dorie talk and maybe meet her.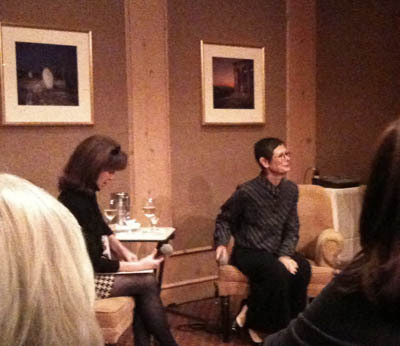 Talking about French food and stuff! She always had a smile on her face — what a lovely woman.
We had a bite to eat at the restaurant after the talk (while she was signing books for like a mile-long line) and afterward headed back upstairs to hopefully say hi. It was perfect timing because she was just signing a book for the last person! She was so nice and sweet. I really enjoyed meeting her and to have a few minutes to tell her how much I love the pie crust recipe in Baking From My Home to Yours.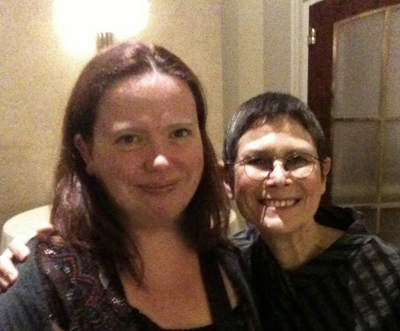 Pic from an iphone with not the best lighting (where are my eyebrows???) but I am so happy jwa got the shot.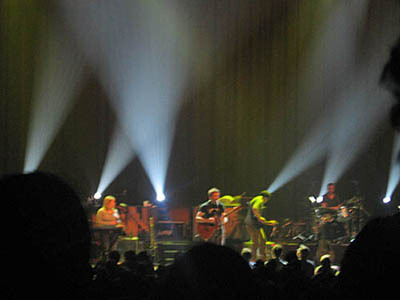 Belle & Sebastian later that night at the Schnitzer
What a wonderful evening! Also, if you haven't yet, you should pick up Around My French Table. I have loved everything I've made from it so far and I have no reason to believe this trend won't continue!