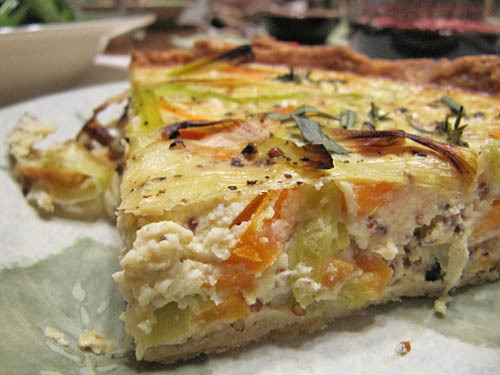 Oh, so here we are at French Friday's with Dorie Post #2. Where did the week go? And more importantly, I have got to get on the ball and post more, so it's just not FFwD posts from now on! Not that that would be bad of course, but I need to un-lazy myself and aim for about 3 posts per week! Tout de suite!
Notes from this recipe:
1. Gerard really knows his way around mustard tarts, because this was delicious!
2. I needed to add more ice water than called for in the dough. I used the egg + maybe 4 tbsp ice water before it held together well (but was still very crumbly when it first exited the food processor. I heard a great tip on America's Test Kitchen once about pie dough — don't be so concerned with the amount of ice water that the recipe calls for, but more about how the dough feels and looks. Get it to where it is workable and comes together like pie dough and you'll probably be fine).
3. I used cream instead of creme fraiche; I also used a number of stumpy garden carrots and 2 leeks.
4. Hardly any shrinkage on my dough. Yay! (I refrigerated for about 2 hours before baking).
5. I had enough tart dough leftover to roll out and make a rustic strawberry tart for dessert.
6. I fully intended to arrange my leeks/carrots on top artfully, but after a few placements I kind of shrugged and just dumped them all on.
On with the photos!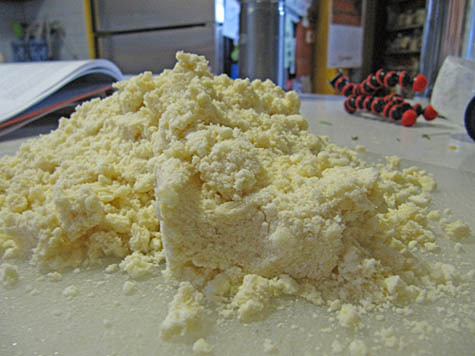 Crumbly pie dough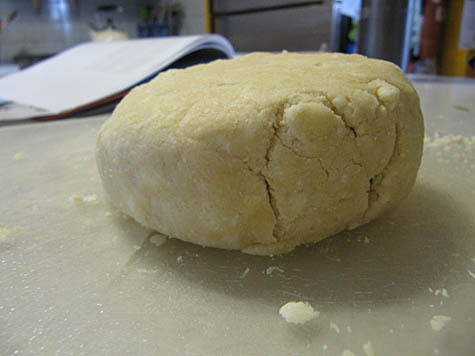 But, it came together nicely!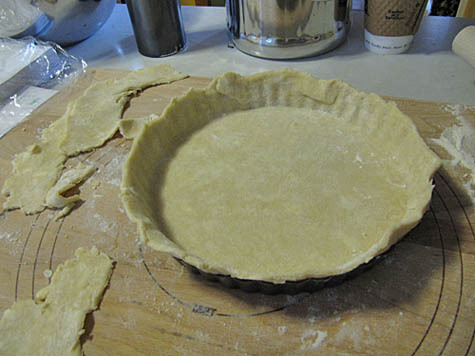 Rolled out and into the tart pan. I always go a smidge over the rim to account for any shrinkage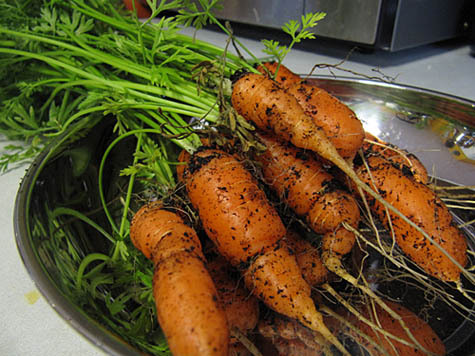 Carrots from the garden, if I remember correctly, they are nantes.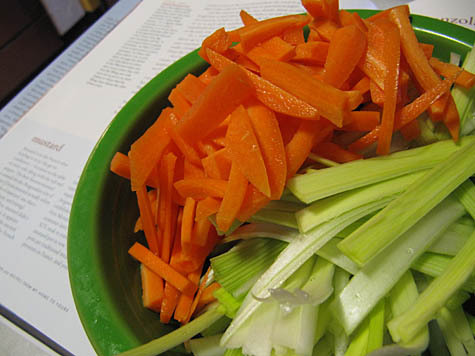 Carrots and leeks ready to be steamed!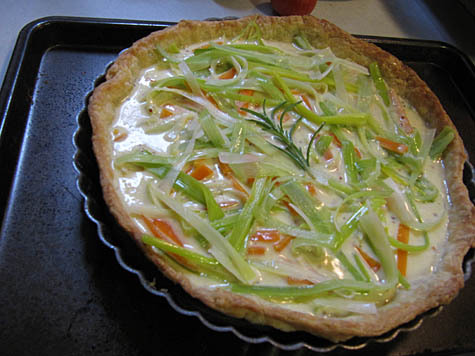 Assembled and ready for the oven.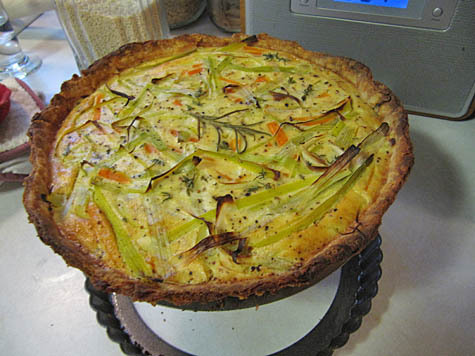 Post oven, after cooling a bit, set atop a can of beans for easy rim removal.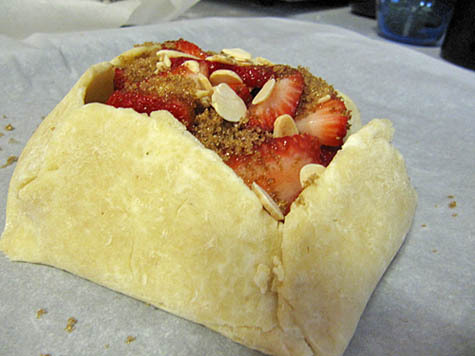 Rustic strawberry tart ready for oven — about a pint of strawberries, washed and sliced, tossed with a little brown sugar, orange liqueur and sliced almonds gathered up in the re-rolled tart dough scraps.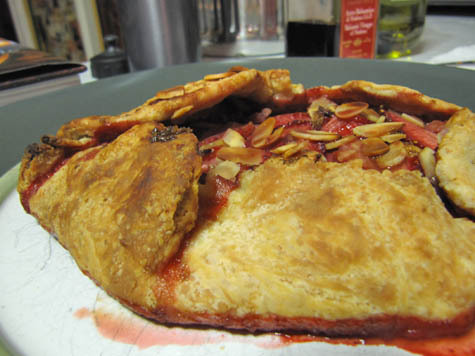 Mmm!
Thanks again to Dorie for a great cookbook Around My French Table and FFwd for a fun blogging event!
Links to all the Gerard's Mustard Tarts here and more information on the recipe from Dorie here! Oh and here's a link to my ever-expanding FFwD photo album on Facebook.