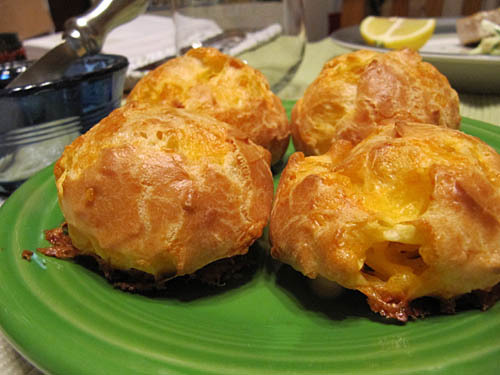 Okay, so here it is — post number one of French Fridays with Dorie. The recipe: Gougeres. The cookbook: Around My French Table by Dorie Greenspan. Go!
To start, here are a few notes from my Gougeres-making experience:
1. Cheese + butter + flour + eggs + heat = delicious!
2. Don't set the speed of your stand mixer too high, or you could end up with dough on the floor…not that I would know of course…la la la la la.
3. Remember to turn the oven down, or your gougeres will be a little darker on top (but still delicious)!
4. Freeze some for later!
5. I want to try making these with Manchego next.
6. Using a small ice cream scoop (a tiny bit bigger than a tablespoon) was a great help!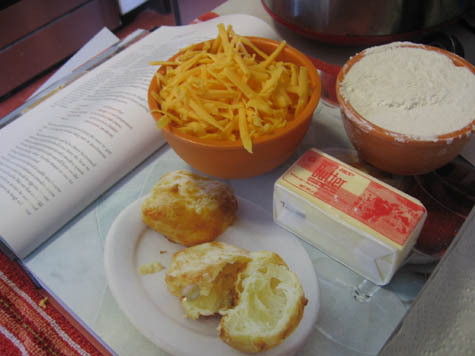 The main ingredients.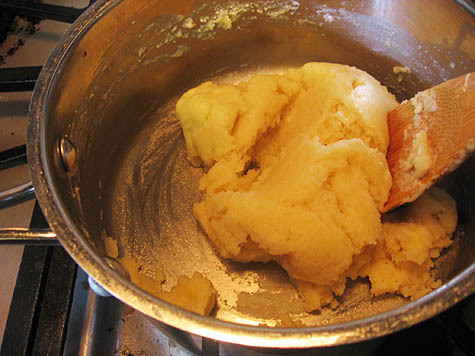 Making the Pâte à choux.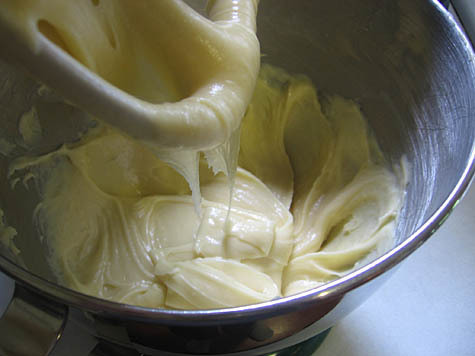 Mixing the dough & eggs in the stand mixer. I actually lost about a half dollar sized dollop when it flew out of my mixer and landed on the floor. oops.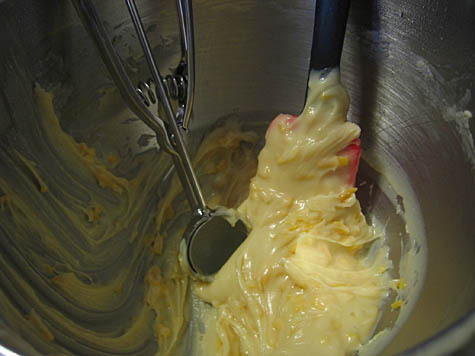 Cheese added!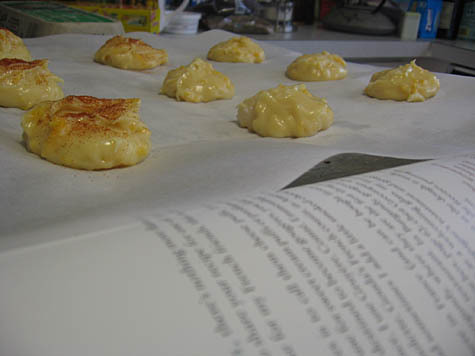 Scooped out. I've sprinkled some smoked paprika on top of a few.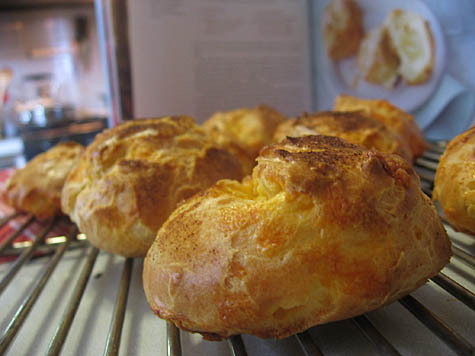 Out of the oven!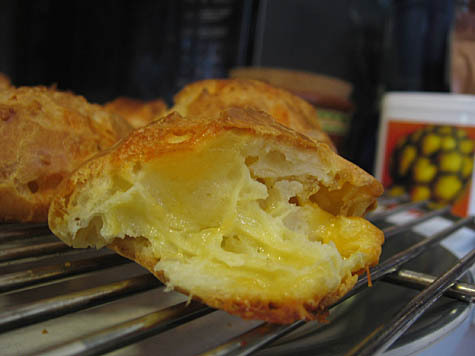 Cheesey, airy and gooey.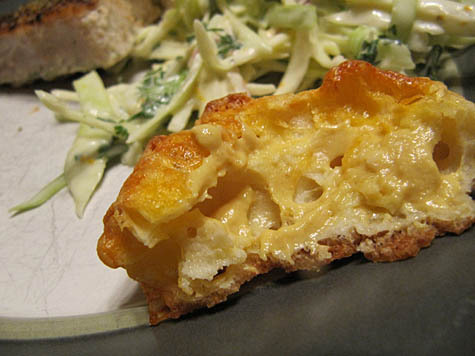 I baked a couple of the frozen ones a few days later. Here's one, alongside dinner, slathered with a little French Dijon mustard. Awesomely tasty. Also on the plate? Fennel slaw and seared albacore tuna with fennel pollen.
Okay, there's my wrap up. Want the recipe? Go buy Around My French Table by Dorie Greenspan. It's a lot 37% off at Amazon right now. Thanks to FFwD for organizing this. I'm looking forward to making the mustard tart!
Edited To Add: Here's a link to all of the gougeres posts!