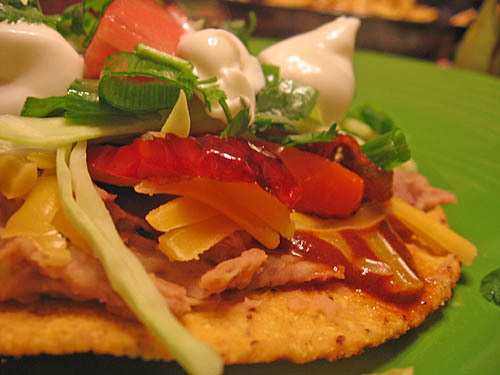 Here are two accompaniments that I made recently (for different meals), that I really liked but they seemed really short for single posts. So, I bundled them up in one super-unrelated post!
The enchilada sauce I made for, uh, tostadas, which you can see in the title image. Does this make it tostada sauce? Anyway, it was very good. I thought it was a little spicy/harsh after the initial 15 minutes simmering time, so I added a pinch of sugar. I think that helped round it out. I also made the sauce about 5 hours before I needed it, which I think made the sauce perfect by the time I was ready to use it. I recommend doing that, or even making it overnight. It's really great after the flavors have a chance to meld and stuff.
#1 Easy Enchilada Sauce
Adapted from a recipe by Emeril Lagasse
3 tbsp vegetable or olive oil
1 tbsp AP flour
1/4 cup chili powder
2 cups chicken stock or broth
10 ounces tomato paste
1 tsp dried oregano
1 tsp ground cumin
1/2 tsp salt
Pinch of sugar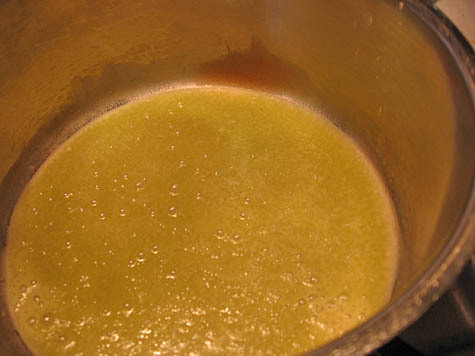 In a medium saucepan heat oil, add flour, smoothing and stirring with a wooden spoon. Cook for 1 minute.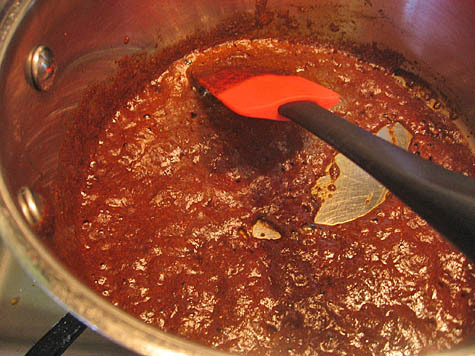 Add chili powder and cook for 30 seconds. Add stock, tomato paste, oregano, and cumin. Stir to combine.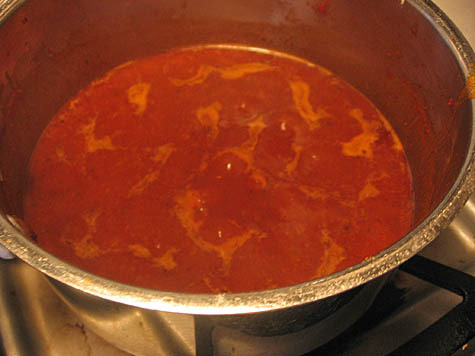 Bring to a boil, reduce heat to low and cook for 15 minutes. The sauce will thicken and smooth out. Adjust the seasonings, add the pinch of sugar. Use with your favorite Mexican concoction.
—
Now, this was originally meant to go on corn on the cob, which I am sure is wonderful, but I made it to go on some grilled salmon (also wonderful). I made a half recipe from what is listed below, mainly because there are just two of us and it seemed more sensible to do that. But really, you can store it in the fridge for a few days, so making the recipe as written is probably the way to go. Sensible-schmensible.
It's really fragrant and delicious on grilled things! Or hey, probably crackers or bread too…
#2 Feta Mint Butter
Adapted from a recipe in Gourmet Magazine
4 tbsp unsalted butter, softened
7 ounces feta, finely crumbled (1 1/2 cups)
2 tbsp chopped mint
1/2 tsp salt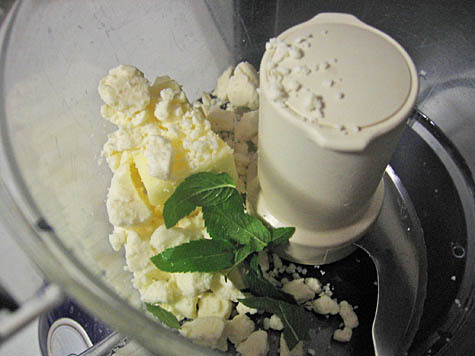 In a food processor, combine the butter, feta, mint, and salt.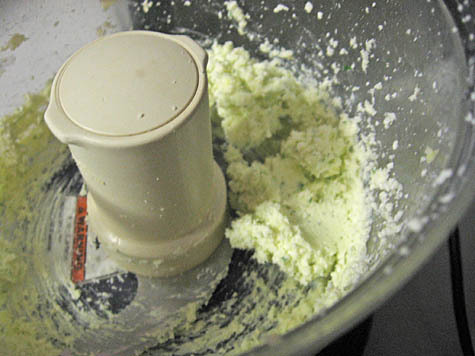 Scoop out and roll up in plastic wrap and chill. Slice to top fish, chicken, lamb or grilled veggies.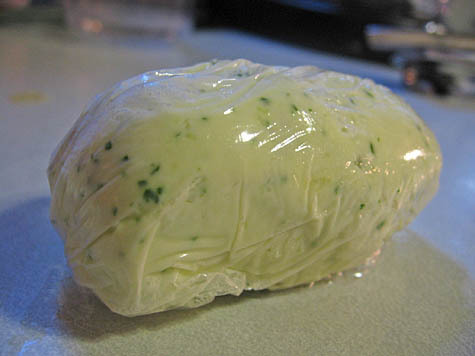 Okay, the next post will definitely be pictures from our dinner at Laurelhurst Market!