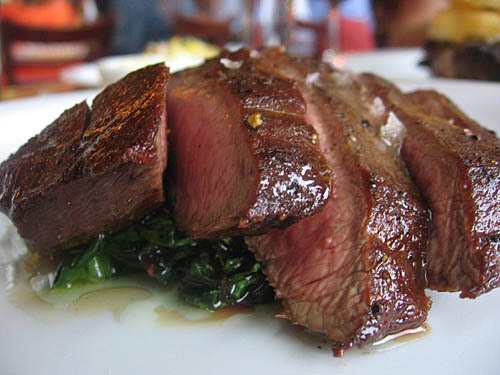 Thundering Hooves Grass-Fed Flat Iron — Madre Terra Extra Virgin Olive Oil, Fleur de Sel, Sauteed Chard.
Laurelhurst Market
3155 E. Burnside
Portland OR 97214
So, finally, FINALLY! We went to Laurelhurst Market a couple of weeks ago. Oh, it was so good! I loved everything I ate except for two things: the fries (not crisp enough for me) and the shortbread on the dessert was nothing special. But every other single thing was delicious. I am in love with the polenta. And my steak was wonderful and the olive oil ice cream was mmmm!!!
I can't contain myself any longer…let's go straight to the pictures!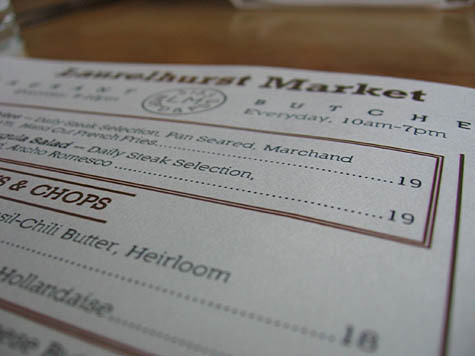 Obligatory menu shot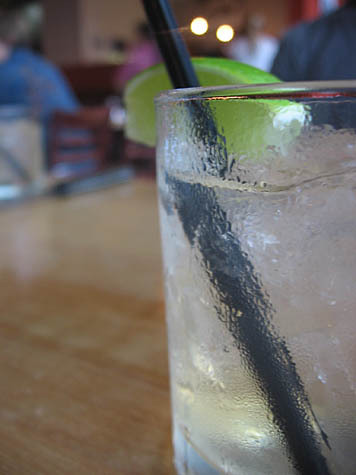 The start to a great meal: the Gin & Tonic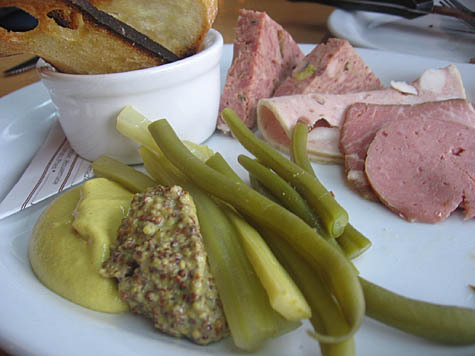 House Charcuterie Plate — Daily Selection with Crostini, Mustard, Pickles. I remember mortadella, and venison pate but there were other things too.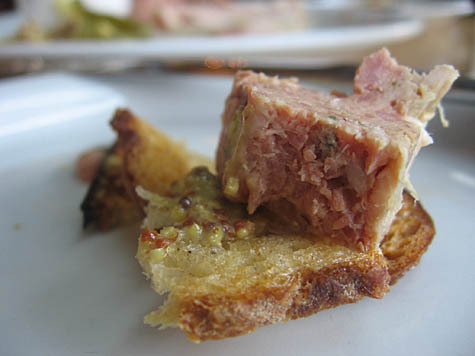 Venison Pate, Crostini & Stone Ground Mustard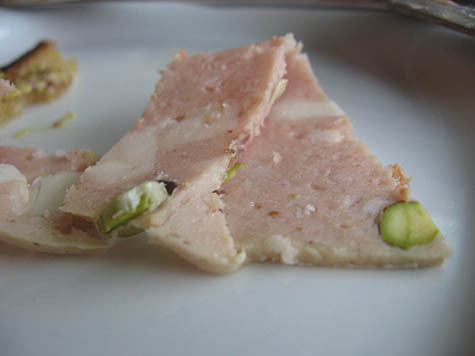 House-made mortadella.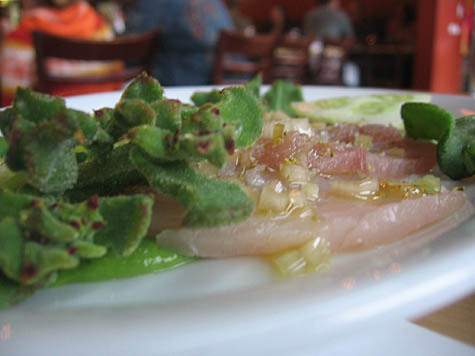 Tuna Crudo — Cucumber, Avocado, Viridian Farms Ice Lettuce, Agrumato, Fennel Pollen.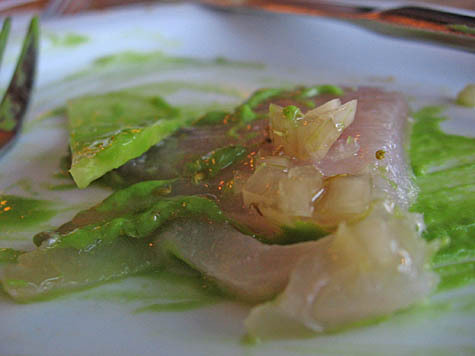 om nom nom nom nom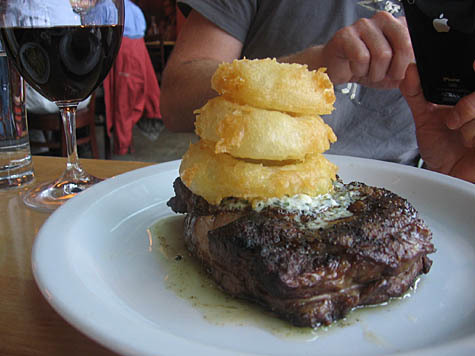 The mountain of meat jwa ordered: Grilled Niman Prime Ribeye . . . → Read More: Bring on the Meat: Laurelhurst Market