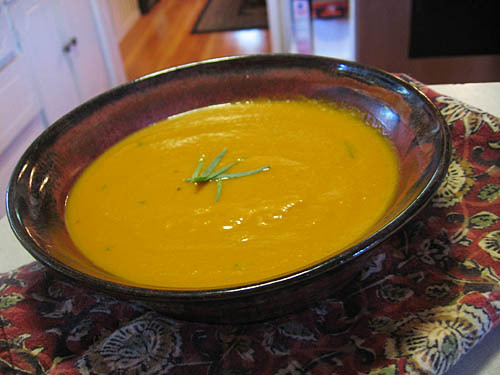 This is a great all-purpose soup. You can make it in the summer with a pound of garden or farmer's market carrots, or any time with a bag of peeled carrots, as in the original recipe. We actually have the bag of carrot snacks in the fridge quite often and if they don't get used for…snacks, I am often wondering how to use the bag up fast. This soup was the answer.
Usually I am so-so on carrot soup but something about the flavors here just clicked for me. It was especially good the next day, as the different ingredients had time to come together and meld. I'm also already forming a plan to use this recipe in the Fall with some butternut squash or pumpkin for the carrots!
Carrot Soup with Orange and Tarragon
Recipe adapted from Bon Appétit magazine
1 tbsp olive oil
1 1-pound bag classic-cut peeled carrots
3/4 cup chopped onion
3 cups low-salt vegetable broth (you can also use chicken broth)
1/2 cup orange juice (about 1 orange)
1 tbsp brandy
2 tsp chopped fresh tarragon
Fresh tarragon sprigs for garnish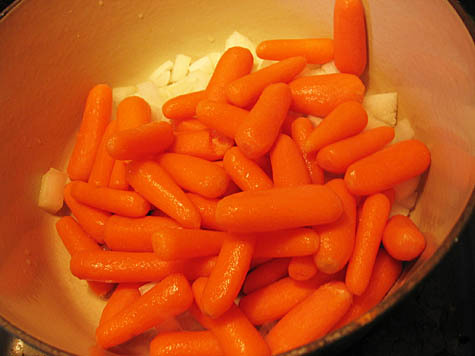 Heat olive oil in heavy large pot over medium heat. Add carrots and onion; sauté until onion is soft, about 8 minutes. Add broth; cover and bring to boil.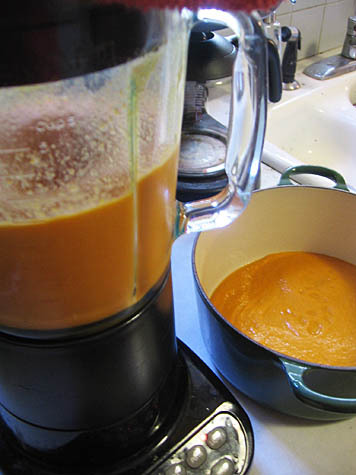 Reduce heat, uncover, and simmer until carrots are tender, about 10 minutes. Working in batches, puree soup in blender until very smooth.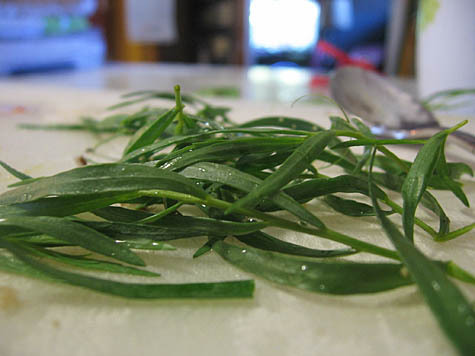 Return soup to pot. Stir in orange juice, brandy, and chopped tarragon. Simmer 5 minutes for flavors to blend.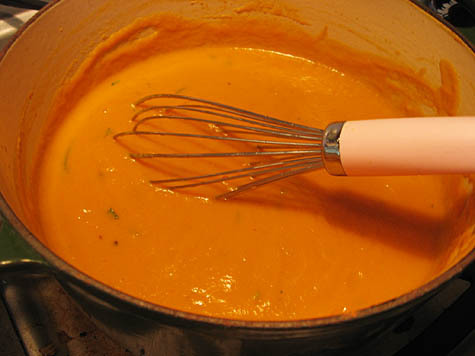 Season to taste with salt and pepper. Garnish soup with tarragon sprigs and serve. Again, it's even better the next day so if you can, make a few hours before, refrigerate and rewarm before serving.