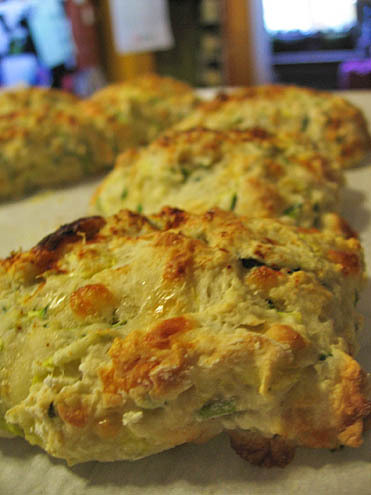 This was an experiment because I had too many zucchini (not from the garden, unfortunately), as well as a big hunk of Habernero Jack cheese from Tillamook Cheese. Yes, we finally went to the visitor center in Tillamook!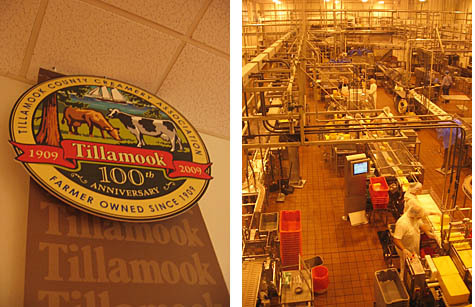 It was very interesting and aside from the Jack cheese, we came home with some Garlic, Chili Cheddar (it's all gone). Oh yeah, we each also ate a huge ice cream cone while there. What? We were on vacation!
I found a recipe for Cheddar and zucchini scones online and adapted to use the Habernero Jack cheese. These had a spicy kick to them, but it dissipated quickly, with a really good flavor. At first, when I took them out of the oven, I thought they weren't done yet, but it was just the melted cheese. I will definitely make these again this Summer when (hopefully) we will have zucchini from the garden. Oh, I think feta & zucchini scones would be wonderful! I'll have to remember that…
Zucchini & Pepper Jack Scones
Adapted from a recipe on the site Taste.com.au
2 small zucchini
2 cups self-rising flour, sifted, plus extra to dust
1 tsp sugar
1 cup coarsely grated pepper Jack cheese
1/4 cup finely chopped chives
1 cup buttermilk, plus extra to brush
Optional: Finely grated Parmesan Cheese and some Smoked Paprika for dusting the tops of the scones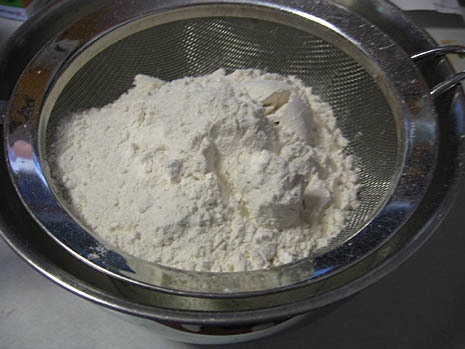 Preheat the oven to 400 degrees F. Coarsely grate the zucchini, wrap in paper towel and squeeze out excess moisture.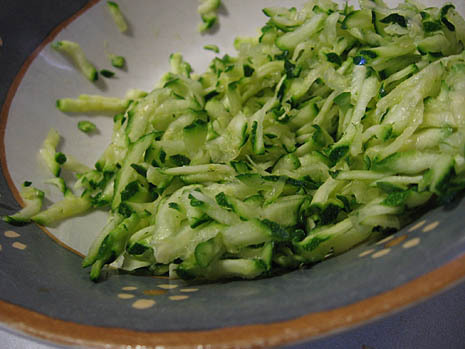 Combine zucchini, flour, sugar, pepper jack cheese, chives and 1/2 teaspoon salt in a large bowl.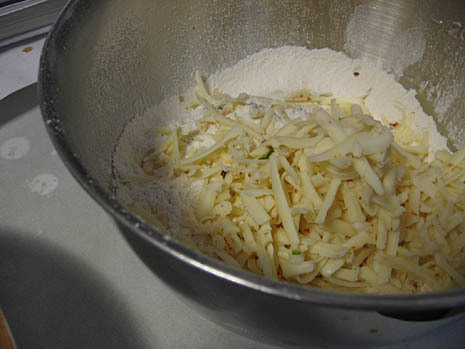 Gradually add the buttermilk and mix with your hands until a soft dough forms.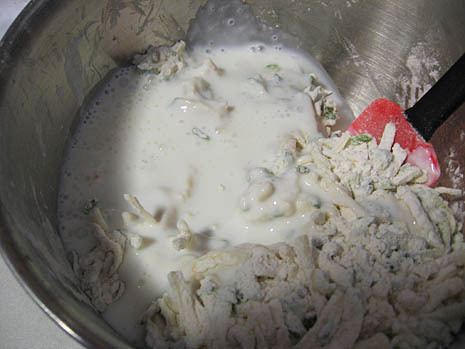 Turn out onto a lightly floured surface and pat into a 6-7 inch circle, with a slightly raised dome.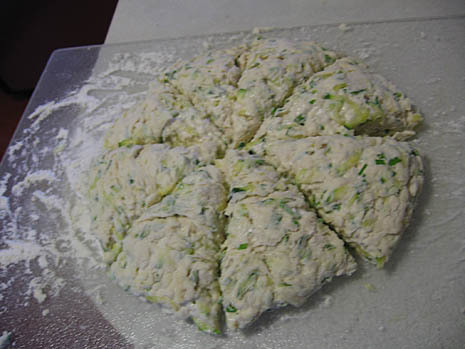 Use a pizza cutter dipped in flour to cut cut the dough into 8 pieces. Slice like you would a pizza, making sure to re-roll the cutter in flour before each slice.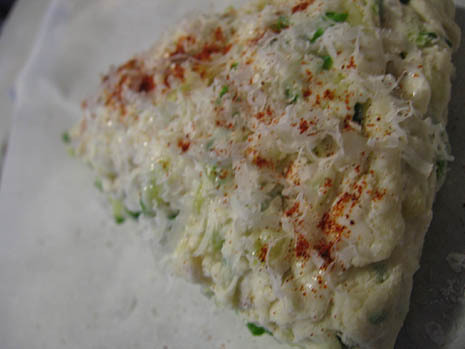 Place on a parchment-lined baking sheet with enough room in between scones for them to rise more during baking. Brush each scone with a little extra buttermilk and give a sprinkle of Pamesan cheese and a dusting od smoked paprika.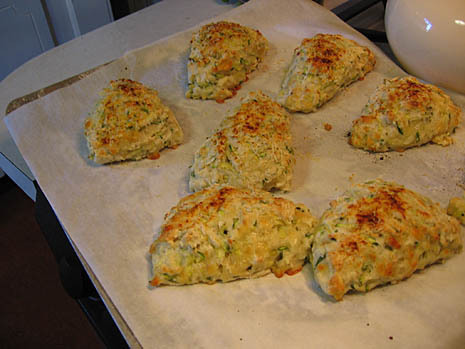 Bake in the oven for 22-25 minutes until golden. Let cool briefly and then eat!