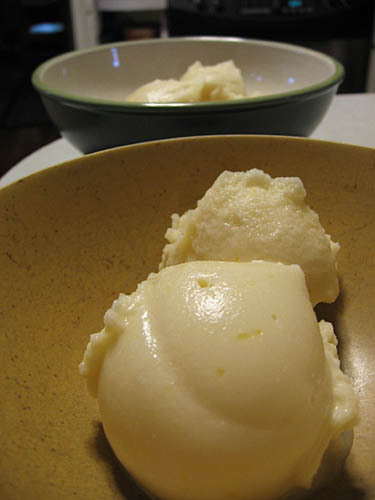 This was really tart and good. It makes me wish the weather was a bit warmer, but even in the rain and the 50+ degree temperatures, it's still a great way to end a meal. This took about 6 lemons — but mine were not super juicy.
I also used half regular sugar and half vanilla sugar. I think that it added a really nice background flavor.
Sorbetto di Limone (Lemon Sherbet)
Adapted from a recipe by Jaime Oliver, in Jamie's Italy
1 cup sugar
1 cup water
1 cup lemon juice
zest of 1 lemon
1 heaping tablespoon mascarpone cheese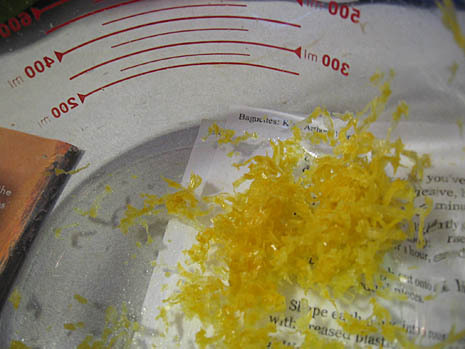 You can make this with or without an ice cream maker. I have one, so I used it. If you don't have an ice cream maker, put a container in the freezer to chill.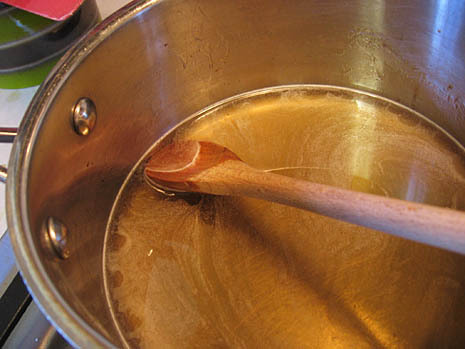 Put the sugar and water in a pan, bring to a boil, then turn the heat down and continue to simmer for 5 minutes or until the sugar is completely dissolved and the water is clear. Once the liquid is clear and syrupy, remove the pan from the heat and allow it to cool for 15 minutes.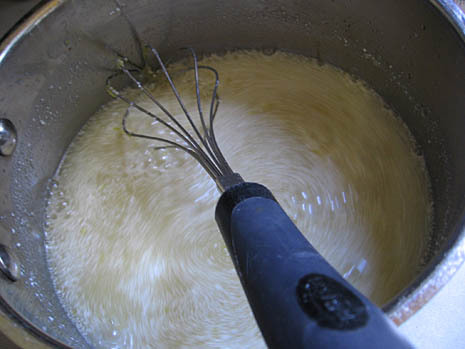 Add the lemon juice, zest, and mascarpone. Whisk until it is combined. Mine almost looked like it curdled a little bit, but I kept going. Give it a taste. If it's too sour, add a little more sugar. Taste again. Hopefully, it's perfect now!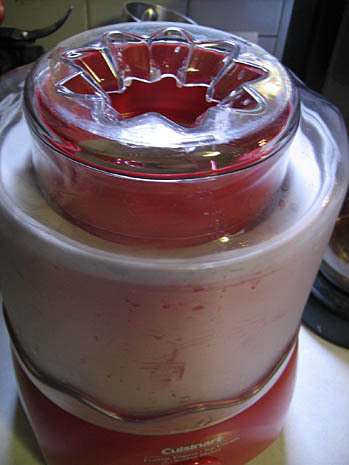 At this point, freeze in your ice cream maker and then continue freezing in the freezer until firm-ish. Without an ice cream maker, pour into your chilled pan and return it to the freezer. In an hour or so, use a fork to stir the sorbetto. Do this hourly for the next three hours or so hours, until it is ready to eat.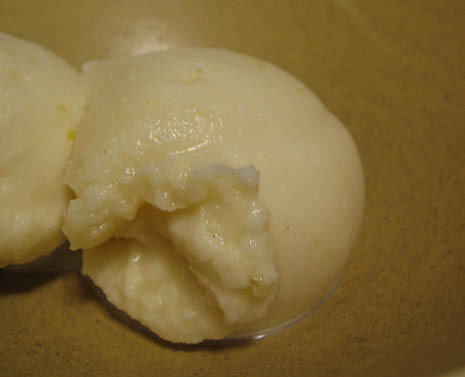 I really want to try this with grapefruit next!